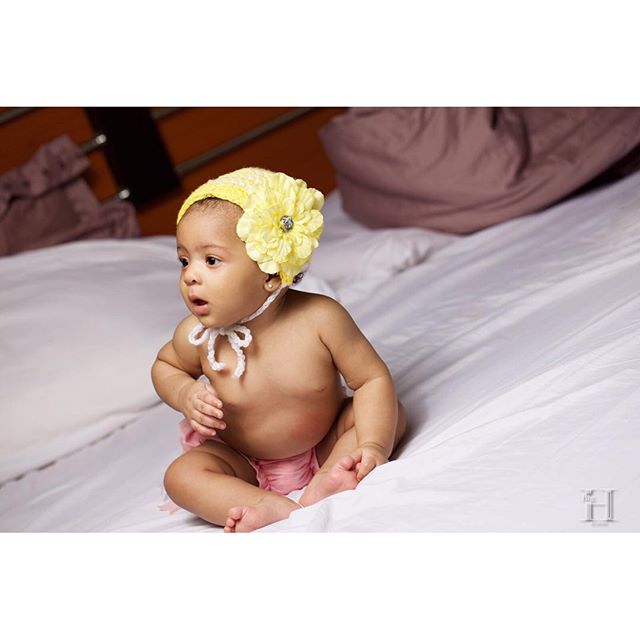 Fans reacted angrily when superstar musician Flavour did not attend the Lagos dedication of his daughter with MBGN 2013 beauty Anna Banner. That changed this holiday weekend as Sophia enjoyed another baby dedication, this time with Flavour's family in Enugu.
Musician Chidinma shared this cute photo from the dedication day and captioned it.
@annaebiere's angel..she's so adorable #villa #coalcity #dedication #sweet #angel #pretty #baby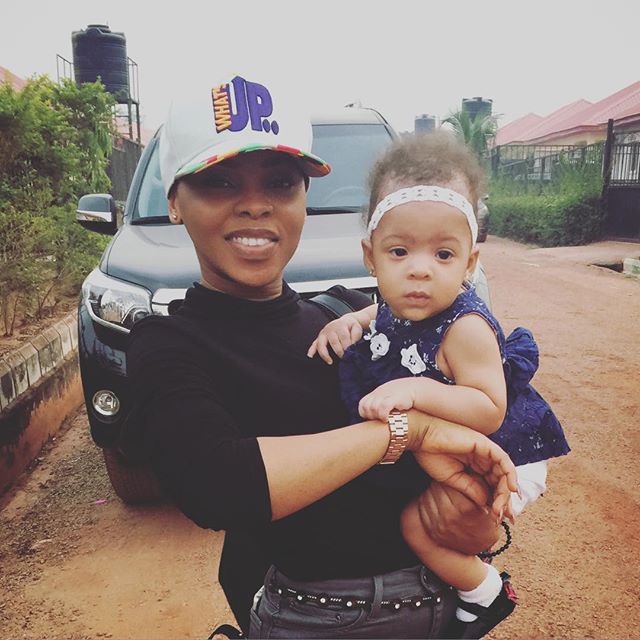 Very adorable.
Photo Credit: Instagram – @chindinmaekile | @annaebiere – Big H Studios