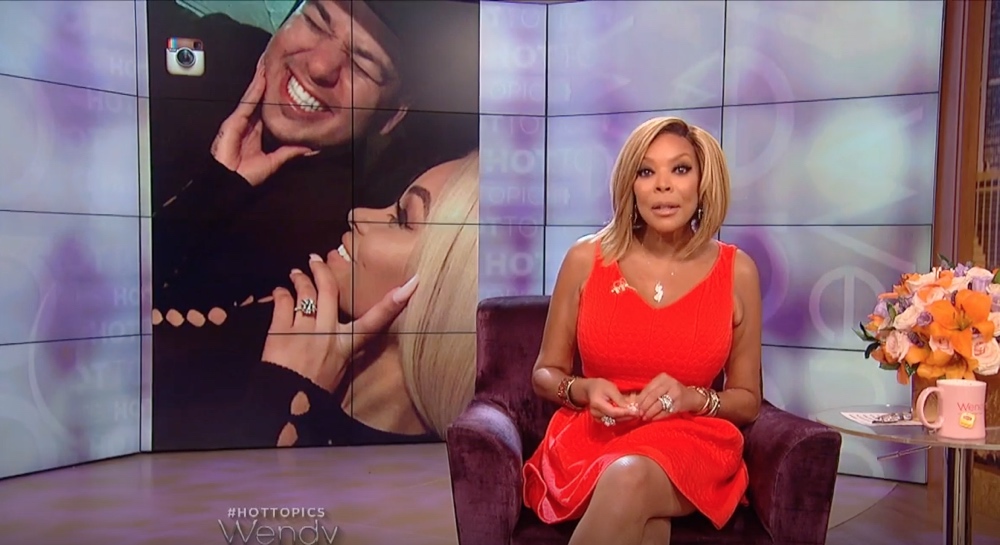 It's always fun to see Wendy Williams' take on Hot Topics!
She starts off talking about Rob Kardashian and Blac Chyna by saying, "speaking of crazy"… She says "she's happy, he's happy, but I don't know about anybody else".
Blac Chyna is going to change her name – her rep has said she's thrilled to change her name to Angela Kardashian. She told Blac Chyna to milk the situation for all it's worth.
She says she doesn't believe they are deeply in love to get married, and marriage is antiquated – she sees it going out of style in about 50 years, because people don't truly understand the implications and can't deal with the boring day-to-day side anymore.
She also said the Kardashians are 'hiding out' in Colorado and are radio silent, figuring out what to say next, as Rob and Blac's children will be the only Kardashians.
Meanwhile, Blac Chyna, her mum Tokyo Toni and Rob went to celebrate the engagement by going to the strip club. Just yesterday, Blac Chyna's mum said the groom's sisters won't be invited to the wedding.
The drama continues…
Watch!