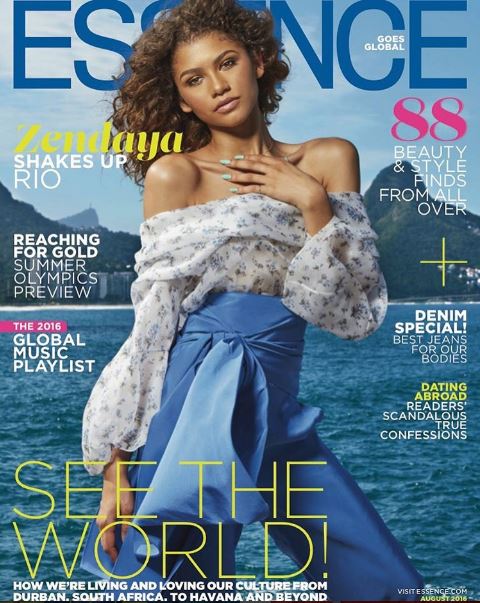 Child star Zendaya is the cover star for the August 2016 issue of Essence magazine. For the cover shoot the 19-year old actress jetted off to Rio de Janeiro to strike a pose.
Zendaya is not one to hide from voicing her thoughts and in the magazine she explains why she has made it her mission to use her voice to speak out against any and all racial injustices.
She says "When I talk to people about [standing up for myself], it's not new. It's not something I just started doing. I Just did it in public, and more people saw it than usual."
Talking about her willingness to speak her mind Zendaya credits her patents, who both taught in the Oakland school district and made it a point to teach her respectability politics.
See more photos from her editorial spread below.