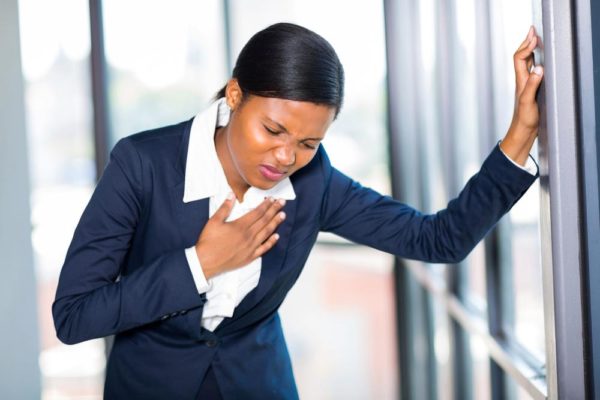 Aunty Bella is our  agony aunt column on BellaNaija. We launched this column in the early days of BN and periodically feature issues sent in by BN readers.
We hope the BN family can offer insightful advice.
***
This might be a long read but I believe the background is important. It is about my family, specifically my parents.
One Saturday, when I was about 10 years old, my Mum was teaching me how to wash (by hand). She was overly angry that day, and would lash it out by hitting me when I didn't do the washing right. I remember wondering what was going on with her, and I had also known my Dad didn't come home that Friday. My Dad finally did arrive later in the day, and my Mum bust into tears and they had a major argument in their bedroom. From what I can remember my Dad explained that he had to pick some business partners from the airport and there was a delay with their flight blah blah blah. My mum seemed convinced with the explanation, so it seems.
But that single event marked a turning point in the marriage. My Dad not coming home on some days. My Mum crying and cursing him and her also unleashing her frustrations on my sister and I – especially me being the first child. She will ask me to call my Dad and ask him where he was etc…
Now I am 27 years, and it seems things only got worse. My Dad had had an affair, and now has 3 younger kids with the other woman. I think he also married her traditionally.
From all my teenage years, Wednesday was the day my Dad wouldn't come home. We understood it to be when he would spend time with his other family. And he was always traveling – with my Mum not knowing his whereabouts.
My Dad was economically ok. Being a businessman  in an economically uncertain environment, there were days when he had nothing. Even feeding, and school fees was a problem.
My Mum being a teacher would take over the responsibilities, but her resources were limited. When my Dad had money, he had it a lot. He built a house and surprised us by moving us with no single item from our old rented house. He just told us we were going to visit a friend, went to this amazing house and announced that was our new home.
It was fully newly furnished and we didn't have to go back for a single item. That's how good times were when he had money. Unfortunately the bad money days were more than good money days.
My Dad's business had started
dwindling​. First, he sold his cars. Next, things started getting missing from our house, sound system, air conditioning etc and it was always the same reason; repairs. Tough they never came back.
My Mum told us my Dad was selling them off. Finally my Dad sold the house and moved us into a rented unit in the outskirts of town in an undeveloped area. He gave the excuse that he wanted to build another house blah blah blah, but I knew he was lying.
He was able to see me through my University and I am currently fully funding my Masters degree. My younger sister also just completed her Bachelor's degree – even though it was so difficult paying her fees sometimes. I even had to pay her fees at some point, and give her money… though I am also trying to survive in my corner with no parental support.
I've had to support my parents and sister even with the little I've had and even being a student. My Mum is a teacher but she has not been very good with money. She's taken various loans on her salary and as I understand, only receives little. My Dad doesn't have any visible job I know of.
The problem is that I feel my parents robbed my sister and I.  I am angry about it. We never knew what a real home felt like. I actually thought it was normal that a father comes home at 1am on most nights and on some never comes. I thought it was normal that my mother was bitter about him and would insult us and also tell us about his indiscretions(his lying and cheating schemes).
I thought a marriage wasn't supposed to be happy but filled with infedelity, unhappiness, crying and hatred for each other. It wasnt until I matured a bit that I realised I didn't grow up in a normal loving home.
The relationship between my parents has gotten worse and is non existent at the least. My Dad hasn't been home for 4 months. The landlord is chasing my Mum for rent. My Dad hasn't picked her calls for over 2 months. I speak to him asking him to call her and all he says is he will. She is always sending me messages complaining about him and passing on messages for me to tell him. It's like they want me to hate the other person going by the kind of things they tell me about each other.
Now I am honestly fed up. I am trying to build my life and give my children the kind of home I didn't have. It's hard enough to be independent sponsoring my studies abroad; working menial(cleaning and factory) jobs which makes me tired all the time, paying for my expenses, studying, saving money to send back home, trying to help my sister sort her life after school and even support her monetarily till she finds a job etc that I just don't want to deal with the drama from my parents.
Honestly it scares when I think about them because I know they will be fully dependent on me with my Dad still having school going children when he has no constant stream of income. My focus is on building myself and my little sister so we can weather the storm together, because I believe the pressure will be too much for me to handle in the very near future.
I want to write a letter of how disappointed I am in them and how they should get their acts together. I would even be happy with a formal seperation, because I am tired of the constant fight and just the attitudes they've taken towards life and how their lack of planning and foresight has made life difficult for all of us because I believe if they had united as a team and if my Dad didn't have another family we would have been so happy now as a family.
My sister and I are very hardworking intelligent women.. Even as I am not in the country with them, my Mum is always texting me insulting my Dad and my Dad acts as if my Mum makes up all these things she complains about.
By the way they are almost 60 years. What is the best way to go about it? Please don't mention extended family, because they were around when times were good but deserted my father when things went bad. And honestly family can't do anything about their situation because it's been going on for over 20 years. And no church too.
I just want to deal with them as between my sister and I against them. What's the best way forward? How can I have peace so I can focus on my self development plans?
Photo Credit: Dreamstime| Hongqi Zhang (aka Michael Zhang)