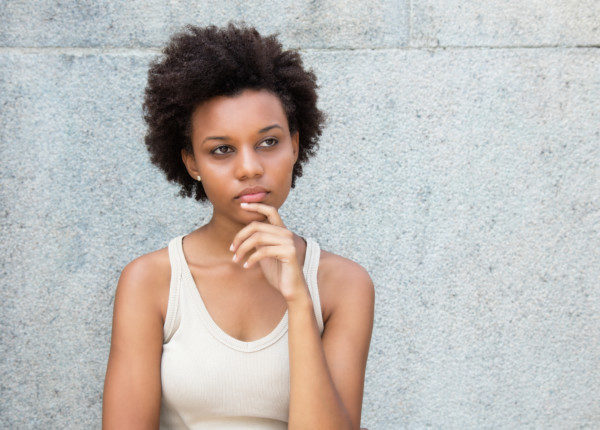 Aunty Bella is our  agony aunt column on BellaNaija.We launched this column in the early days of BN and periodically feature issues sent in by BN readers.
We hope the BN family can offer insightful advice.
***
Aunty Bella, I am a 29 years old lady turning 30 in December and I have two guys that are interested in me, who should I choose?
Mr A is an incredible guy, responsible, caring and loving. He is a good Christian too. He travels every weekend from Warri just to see me. The only problem is that he's short… like really short. I don't have anything against short guys but I am ashamed to say that I'm very conscious when I'm with him. The  'looking down' thing gets to me at times. I feel like an older sibling. I also wonder if the reason he's extra amazing is because he's making up for the height. If he was at least my height or more, then he would be my dream man.
Mr B is tall, dark and handsome… but his character is…ok. I know no one is perfect and his imperfections are a bit daunting at times (there's always pee around the toilet seat and on the floor whenever he uses the toilet, he can pick stuff off the floor and eat it) but I am not ashamed to be by his side when we go out. He's responsible and know how to look after me.
I know they say looks should not matter, but I wonder if I will forever feel conscious of being with Mr A. My heart sinks a little anytime we stand up. What if I never get over this bit of him? Mr B is a genuinely nice person, I might be able to change him… or at least manage his imperfections..but he is nowhere near Mr A when it comes to character and integrity. I feel I have to choose between this two because they is always going to be something I don't like in the next person.
Who should I choose, what would you advise?
Photo Credit: Dreamstime