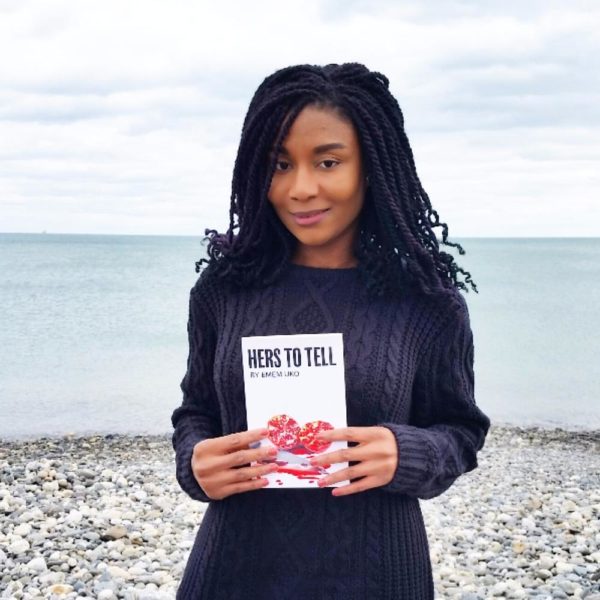 There are few things as interesting as a writer writing about a writer. They're forced to look within and draw lessons from their lives.  I like to think that most writers are constantly analysing and seeking out minute details to use as fodder for their stories.  For this reason, books featuring a writer often read like an exposé.  Also, they're interesting and help show the writing process.
Emem Uko's "Hers to Tell" puts us in the mind of Cara Ella Smith, a writer whose debut novel is making waves. With long lines of adoring fans, it seems like her dreams are finally coming true. Her fame is further boosted by the fact that her novel helped the Miami police crack a mystery involving a serial killer. Talk about something to keep the crowds coming.
One day, right before a book signing, an accident is averted by a stranger who saves her from becoming roadkill. His name is Jet, and he is intense, as yummy as yummy comes, but, there's something she can't just put her finger on. Jet slips in and out of her life, ignoring her calls and sometimes pulling a disappearing act. There's an aloofness to him that makes her sure he's hiding something. However, Cara is so wrapped up in her fantasy that she ignores obvious signs something is wrong, and when she finally confronts Jet, she is shocked by what she finds.
Before you sigh in exasperation at having to read another love story, I'd have to tell you that this book isn't exactly one of those. The attraction creates a base for the story, but to me, "Hers to Tell" is more about a writer unfortunate enough to stumble into a mystery.
Over the years, I've read hundreds of mysteries and have honed my ability to figure out killers or have a clue about their agenda before the book ends. Because of this, the plot of Hers to Tell was a bit too obvious for me.  It didn't stop the book from being interesting as I enjoyed following Cara about till things unfolded.  For some reason, I think the author wanted her plot to be obvious. The good thing is that she found a way to incorporate enough twists to keep me glued.
It's impressive that Uko chose an albino as the main character. All that susceptibility to skin burns and people's reactions to her albinism were eye-opening. The author is also exceptionally good at character building. From mannerisms to speech, she was spot on.
Although a lot of things were good in this book, I felt like the story ended hastily. We went from coasting along to being pushed out of a revolving door. I didn't like the feeling of being left out in the cold. I understand that the writer wanted to wrap the book up, but maybe we could hope for a sequel. It'd really be interesting to see what happens with the main character and the people around her.
Want a copy of Emem Uko's "Hers to Tell"? Get one here on the OkadaBooks store for just N900.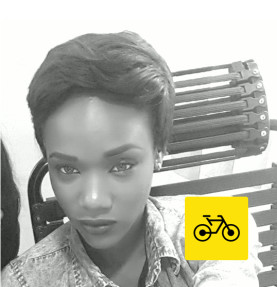 Chiamaka Onu-Okpara is a freelance book editor with experience editing fiction, creative non-fiction, and academic documents (Social Sciences and Humanities). Her stories have been published in Ake Review, Apex Magazine, and The Kalahari Review amongst other places. Her first poem is forthcoming in Strange Horizons.