Coming of age is a very tricky thing in these parts, particularly when there is no fixed milestone to determine same. For some, it's twenty-five. For others, it's forty. There are those who feel that aging is entirely a thing of the word. This does not, however, rid each birthday of its expectations, and accompanying pressure in the face of unrealized goals and unfulfilled dreams. It is brave enough to own up to the fact that one is not where he needs to be and at the same time has progressed from years prior, but it takes another level of guts to put such thoughts in writing for the world to see.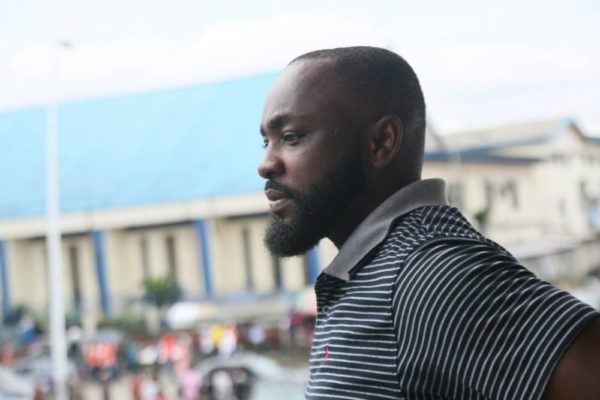 Bura-Bari Nwilo, born in 1987, holds a Degree in English, obtained from the University of Nigeria, Nsukka. A native of Ogoni in Rivers State, Bura-Bari enjoys a significant following among Nigerian literary enthusiasts on social media. His story, "In The Dark", was shortlisted for the 2016 Wriťivism Short Story Prize. He is also the author of the books "Diary Of A Stupid Boyfriend" and "A Tiny Place Called Happiness", the latter being recently shortlisted for the 2017 ANA/Abubakar Prize for Short Stories and Grill and Read Readers Awards 2017 for 'Book Cover of the Year' and 'Discovery of the Year'.
"On Becoming Thirty & The Gift of a Blue Sky" is a compilation of Bura-Bari's thoughts, chronicling key incidents from his younger years, as well as major experiences and lessons learnt as he clocks a score and ten. In 116 pages, he dwells on his days in the not-so-quiet city of Nsukka where he obtained his university degree, crises of faith, humble beginnings in Ogoni, his struggles to come to terms with the death of an elder sister, and peers who died young from living too fast. He also attempts to educate anyone who cares to read, on the dignity of labour, overcoming self-doubt, balancing the use of social media and its attendant distractions, the inevitability of waning friendships, aspiring to powerful circles of influence, and he draws lessons from a recent Jay Z track, "The Story Of O.J". At thirty, Bura-Bari has been through a lot, and he bravely lets us in on his life's journey in this book.
Anyone looking for literary fireworks in this book will be pleasantly disappointed. However, they will be rewarded with a number of useful quotes to take home. In "On Becoming Thirty & The Gift Of A Blue Sky", Bura-Bari is neither looking to impress any book-sniffers nor is he aiming to get into any shortlists, he is just in a mood to reminiscence, and share a few life hacks.
This is not the recently heartbroken lover in "Diary of a Stupid Boyfriend", or the man hurriedly ending stories like premature ejaculations in "A Tiny Place Called Happiness". This is introspective, grateful, hopeful and thoughtful Bura-Bari; so much to say, and with relevant experience to back it up. This is more than mulling over years that come with mixed feelings, or ruminating over present stations in life; this is a bit more meaningful than that. The blend of personal stories saves the book from being a mere outline of nuggets, and while we miss the author's literary skill in this one, we will be content with the useful advice here.
Rating: 6.8/10
Want a copy of this book? Get one here at the OkadaBooks store.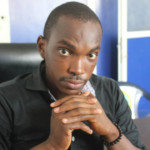 Jerry Chiemeke is a lawyer who resides in Lagos. His works have been featured on The Kalahari Review, Brittle Paper and Elsie Isy.  His editorials have also appeared on True Nollywood Stories and he is currently a book reviewer on literary blog Bagus Mutendi. He recently published his first book, "The Colours In These Leaves".