Welcome back guys! It's so good to have you back…
Guys, I spent a day at one of the Facebook offices and this happened! Everyone settled in and a mail from Mark Zuckerberg popped on the general screen reading 'how can we disrupt the space today?' I spent the next day at Instagram's HQ and the same thing happened! I'm like hmmm, now I totally get with the updates (which I love by the way).
Okay okay, scratch that! That was totally in my head but I promised that this week, we will be discussing Facebook and Instagram strategies for your business, right? If it's your first time on this column which is aimed at helping you grow your business through digital strategies, click here for all our posts so far. So, let's get right into this!
Just before the launch of IGTV, Instagram announced that it now has 1 billion users on the platform. Wait! Exactly how many people are there in the world? On a serious note though, with people doing more than just sharing photos and chatting with friends, to actually connecting with brands they love, this is a great time to be promoting your business on social media. Let's take a look at features on these platforms that can work for your business.
It is great to note that the Instagram algorithm rewards you for using all of their features!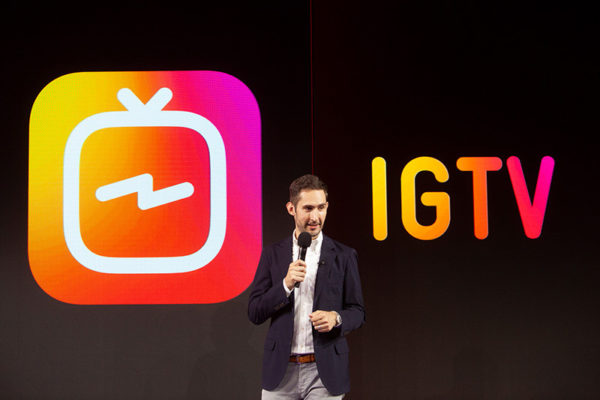 IGTV
Instagram calls this the next generation of video but what excites me most about this is not only can you post longer videos, you can record and watch them full screen and vertical- just the way you use your phone! Instagram also mentioned that this is targeted at a younger audience who's actually engaging more with amateur content creators than professionals. If that's true, tell me again why you're not out there? But hey, it's not just being out there, what does this mean for your business?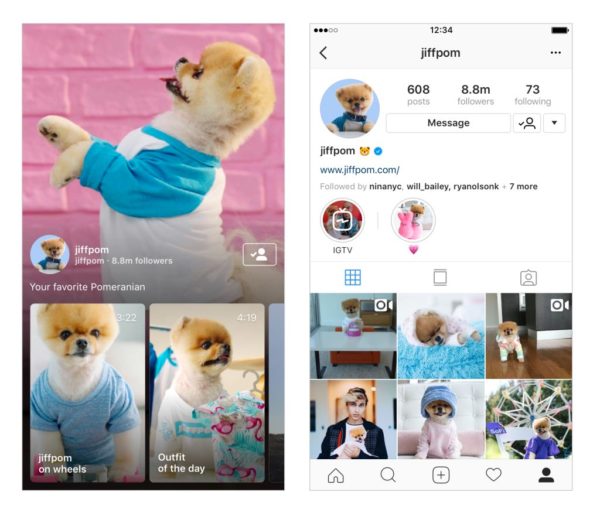 It means we can connect with you a lot more, you can tell us more about your brand story and why you do what you do. For example, Sandra can show how crazy being a fashion designer can get or she can teach us how to fix a broken zipper in 2 minutes (if that's possible, I mean!) I've been loving up on fashion designer Lisa Folawiyo's videos telling us about her favourite pairs of shoes and beauty brand founder Trinny Woodall teaching us how to hack a sale. Their followers can genuinely connect with them and don't forget that content is really king. If you want to keep our attention, it's all about the value you create as a brand. When you think video content, think of fast videos that cangrab people's attention from the first few seconds (no, you don't have to be pushy but I probably took a break from work to check Instagram and I don't have all day to watch your video when I can swipe next!) 
Instagram Stories
I'm sure by now you know how Instastories work, right? But how do we get it to work for your business? Encourage your customers (and your friends) to mention you in their stories! When they mention you, you get a direct message about this with the option to 'add this to your story'. This is good for you because you can reshare to your stores, play with the size and fit, add GIFs, text and change background colour! Yes to the good reviews, please share them!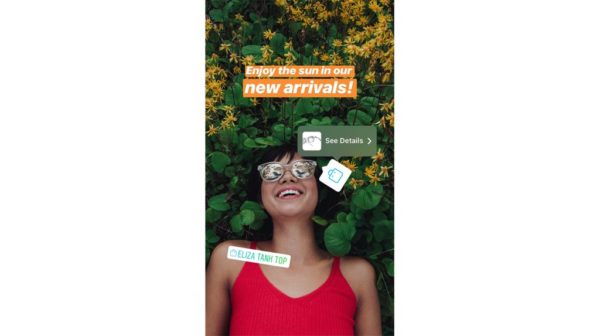 Also, if you find something on your feed that you think your audience might like, share it to your stories! Use other features, the polls, the emoji slider (you can even change the emojis to suit what you're talking about) and use the stories highlight too! That way, you can highlight what different categories, maybe 'New-ins', 'Style Inspo', 'Reviews',…that kinda thing. Anyways, only public accounts can have their stories shared! **side eye to all them private account people** Instagram also announced that users will soon be able to shop on Instastories. Wohoo 🙌🏼 
Facebook and Instagram Ads
Ever scrolling through your feed and you see a sponsored post from an account you don't even follow? This feature exposes your brand to a wider audience and I love how it works! You can have a photo or video ad, you can also have a carousel post (multiple pictures in one post), or you can run stories ads. You can also target a specific location, interests, demographics, online behaviours and you can find lookalike audiences (new people who are similar to your existing customers). This is something you definitely want to explore even with a very limited budget (by the way, 'limited budget' has to be the most used phrase by small businesses, I almost always expect to hear it.) No worries, we all have limited budgets.

I've gotten a lot of questions about this and remember I talked about it in my first #GrowOnlineWithChinny post? It's sadly still not available in Nigeria and I know you can't wait! I can't wait too, lots of users have reported increased traffic from Instagram well as a shoot up in sales! It just makes sense because when customers click tagged posts, they can learn more about the product and easily tap 'Shop Now' to access your mobile site! Only businesses that sell physical products are eligible to use this service and it's easy to set up if you have a Shopify store. First, you install a Facebook channel in your Shopify store with an approved Facebook shop. Then, you can simply add the Instagram sales channel to your Shopify store for free. When the channel is installed and your store is approved, you can enable the feature by visiting Shopping under Business Settings in the Instagram app, and start tagging posts on Instagram! We can't wait for this to be available to businesses in Nigeria to be honest! 

Facebook Store
It's not okay to just have a Facebook page that's redundant and only open because Instagram asked you for a Facebook page when you wanted to create a business account. Guilty as charged? That's fine, Facebook has a range of templates. Make sure you use the 'Shopping' template and tweak it accordingly and add pictures of your product so that customers can know what your business is about from a glance and use the call-to-action buttons.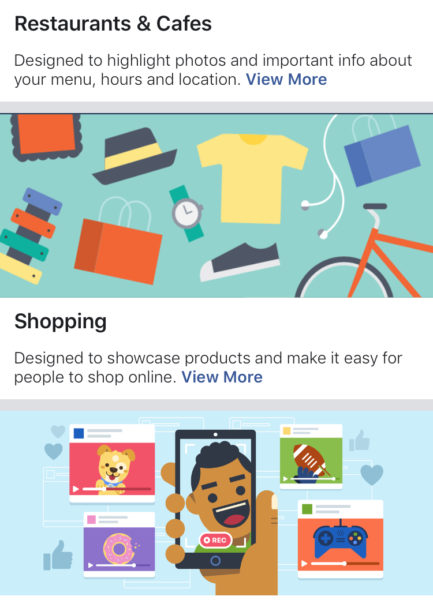 Let me know if you want me to talk more about any of the features listed above. Maybe a detailed tutorial with pictures? it could be about any of the features mentioned here or something else you would like to learn about. Drop it in the comments! Until next week guys. Oh wait, if you want to reach out to me for a strategy session or need someone to manage your social media while you manage other things, don't hesitate to reach out to me on Instagram or send an email to [email protected] (yes, I'll respond to your email!)