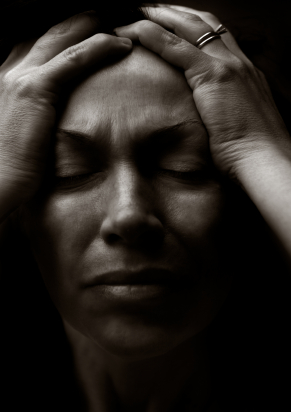 " Our people are resilient. They will adjust"
"Resilience is not stupidity. It is not right to treat people this way"
"What way? It is only right. We cannot continue to pay for something we cannot afford.  Besides, it is for the greater good of all of us. I mean everybody"
"What do you mean by everybody. The average man on the streets will die. They will go hungry and die"
"Why are you being so dramatic? They will not die, they will simply… ADJUST"
My dear Emmanuela,
I haven't written a letter since secondary school and this feels a tad awkward, but then again I haven't been able to charge my phone to send an e-mail and I read somewhere that actual writing out of one's thoughts and feelings is therapeutic.
As I write this, I'm sitting in the darkness of my room. It is 4.50am and everywhere is quiet, well save for the random cockerel which is alerting us that it is dawn and we should get up and get on the grind again. The muezzin from down the road will soon start the call to prayer and that is usually my cue to get up, but today just feels different. There is a certain lethargy that comes from heaviness in my spirit and I cannot seem to be able to shake it off and that is why I am writing to you.
Ella, life was so much simpler when you were here or should I say more bearable because at least I had you to talk to and we could always share the travails of our days at work and all the stress that comes with living on one end of town and working on the other end.
I know I never told you this but when you said to me that you were leaving your job and going to join Daniel in America I was a bit skeptical about your decision. In the face of it, you were leaving a blossoming bank job and going into uncertainty; but last night I spent 45 minutes trying to get a bus after Yinka dropped me off at Obalende. There was no bus to Ketu. It was 9.30pm. We left the office at 8pm because we assumed that by that time the traffic should have eased out, but by the time we got on Ozumba Avenue, what we saw was nothing short of mayhem. Bus drivers had started facing oncoming traffic because there was an accident and the traffic monitoring officials had gone. The people had fallen into their natural state, driving like maniacs because there was nobody to control them. I stood at Obalende in utter fear, clutching my handbag so tightly it is a wonder it didn't snap. You know how that place is full of hoodlums. By the time a bus finally came to take us to Ketu, the conductor was shouting that if we did not have 400Naira we should not get in. If you see the speed with which I entered ehn? People stood there complaining that they would not enter, but what is the alternative? I did not want to stand there till midnight or even worse, get robbed. I hurriedly jumped into the bus. We were there for another 30minutes, people struggling to decide if the bus driver would change his mind, of course he did not. They eventually settled and got in. I was not about to start a revolt at the bus park at 10pm abeg, I just wanted to get home in one piece. I adjusted myself to the price change.
"Has someone notified the Inspector General to be on standby?"
"Yes, he has been told that there may be some unrest in the country"
"That is funny. Unrest? Nigerians are not protesters, they are peaceful people. Who wants to die"
"Well, I don't think you should think of it that way. This new policy is actually major and quite sudden"
"How is it sudden? Have we not been talking about it for months now? they knew it was coming. They knew"
Ella, I'm at a crossroads in my life right now. I am unsure of what lies ahead for me as an individual in this country. I am petrified of what lies ahead of us as a nation in general. I was mulling over the issue of whether I should start doing this my baking full time as opposed to going all the way to Lekki to this Graphic Prints job.  The Lagos State government and their concession company decided to finally start collecting toll on that Lekki road. I guess they were going to implement the toll collection anyway, but there were some protests against the fee and the manner of collection and the attendant traffic congestion that the logistics of the tolling would bring. As with everything in our country, nobody listens to the plight of the masses. Nobody cares.
I keep thinking it would be in my best interest to work from home especially with the removal of the fuel subsidy that has spiked the price of gasoline by over a 100%. The president announced that fuel prices were going up. I was even in Temilade's house eating chicken and drinking red wine. You can imagine my shock and discomfiture at being outside Lagos and my trip back home was going to cost me double. The amazing thing is that young people decided to protest. I guess it only seemed the right thing to do. Our people have been oppressed for so long. Nobody is talking about cutting the recurrent expenditure of the government, the legislative arm is constantly approving millions of Naira as allowances for themselves, yet it is the removal of fuel subsidy that is important.
I am just tired and I know that I am not the only one. There is a silent brewing of unrest and the government does not seem to be alert. I sense that there is going to be an implosion and I am very afraid.
"Have you prepared the press release?"
"No I have not. I really am unsure of how to defend this. Even I don't fully understand it"
"There is nothing to understand. Just say "some miscreants, who are uninterested in the progress of the Country are inciting people to protest and the government shall not treat such people, if and when caught, with kid gloves"
"I don't think we should say that oh, this is a democracy after all"
"Democracy? Do you think the people have a mind of their own let alone decide what they want? They are constantly in need of self advancement and that my dear friend is what put us in power. Individual self advancement"
Sweetheart, do you remember how we used to always say that the sound of generators in the estate and the different beats they had were enough to start an engine orchestra? The sounds of that orchestra have been whittled down a whole lot. Nobody turns on their generators for more than two hours at a stretch. Even the Adebule's have bought an inverter. When there is light, they charge it, and when there is no light, they stay in the darkness. Ali has started selling a lot of those Chinese battery operated lamps and torches, at least it provides the necessary illumination and of course the hand fans have become a party favorite.
One thing that is still baffling though is that there is no reasonable justification for the hardship that is being meted on the everyday man. I mean people like me who have to get up and go at the crack of dawn everyday to earn a living. In the midst of this immense suffering and poverty we have the people who are still benefitting from this. They say the subsidy is to help allow the government in the development of infrastructure, but I do not see any changes. A wise man once said, if a man is faithful with little things, he will be faithful with much more. What has been done with the existing money in the government purse? Squandered and diverted into a few hands, that is what. What will happen when they have more money at their disposal… your guess is as good as mine.
I can hear the call to prayer now. I really have to get up and shower now. Thankfully I was able to straighten out a shirt last night when Nepa gave us light for 30 minutes.
I really miss being able to talk to you and I look forward to seeing you soon.
Lots of love and affection from your sister,
Elizabeth
Photo Credits: Focusonlinecommunities.com