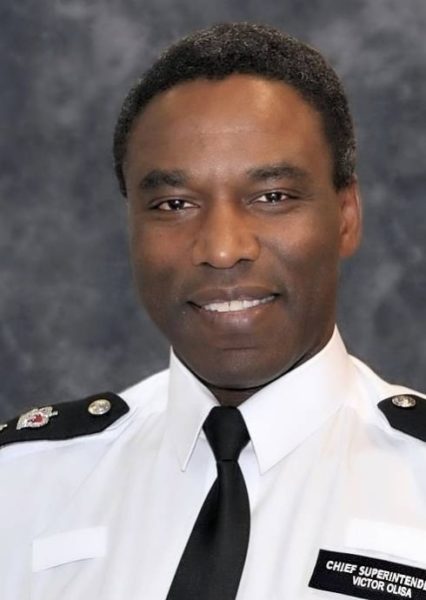 It's always wonderful to hear news of Nigerians doing great things in the diaspora. That is why at Bellanaija.com, we are very proud of Victor Olisa, a UK-based Nigerian and a Chief Superintendent with the London Metropolitan Police who has been appointed as the first black commander for Bexley local council in London.
For Mr. Olisa, Policing runs in the family; his grandfather was a police officer in Nigeria.
The 52-year-old, who lives in Surrey with his physiotherapist wife and two teenage children was born in Warri, Delta state and is one of the three chief superintendents from black minority ethnic background working for the Metropolitan Police.
Chief Superintendent Olisa took over as borough commander from Chief Superintendent Dave Stringer last week and is tasked with overseeing all policing matters in the area.
He started his career in Surrey Police in 1982 before transferring to the City of London Police in 1990 as detective inspector in the Fraud Squad.
After a spell working at the Home Office, he transferred to the Met in 2006 as Southwark's superintendent. Before moving to Bexley, he was found taking the lead on the Met's Stop and Search Team.
Olisa may be Bexley's first black borough commander, but he considers himself first and foremost a police officer.
"I consider myself first and foremost a police officer. If (being black) is an advantage, then brilliant; If it's a disadvantage, I will have to deal with that, I can't hide it. Policing runs in the family and I have always wanted to be a police officer and ethnicity does not affect that. "
The new top cop says his priorities will be primarily safety driven. "Safety stands out without a shadow of a doubt. It's not restricted to any particular group- I want safety for young people so they can attend school in peace and for elderly people."
He added: "I also want to work with partners – churches, businesses and the private and public sector – to provide a service to residents and visitors. I want to make people's lives the best we can."
Olisa said a lot was being done to address racism within the force, adding that it was the responsibility of the force to correct wrongs and not an institution for people with racist views.
"I am impeccably against anyone who uses racist language or behaves in a racist manner. This will not be allowed under my watch.
"I believe that everyone should be treated with dignity wherever they come from,'' he said.
Well done Victor Olisa!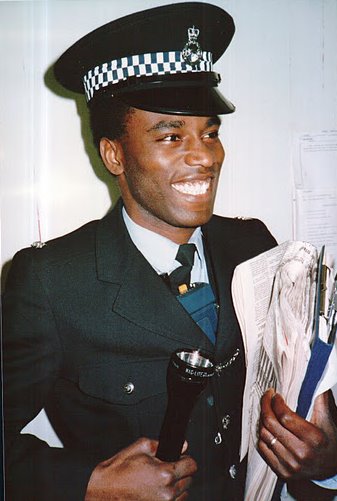 News Source: Thisislocallondon.co.uk