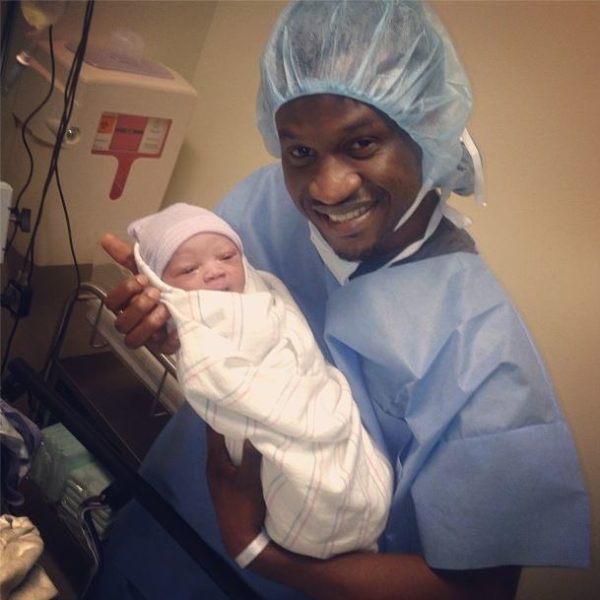 The beautiful girlfriend of Paul Okoye has just given birth to the 'Rude Boy's first son, Andre.
Paul had flown out to Atlanta on Monday to meet his long-time girlfriend, Anita in anticipation of the arrival of their baby. His twin brother, Peter took to Instagram to announce the news with the above photo and the following caption:
"Big congrats to my better half @rudeboypsquare..Welcome to the world Andre".
The mother and child are reported to be in good health.
We are so happy about the birth of their son and wish them the very best. Congratulations!