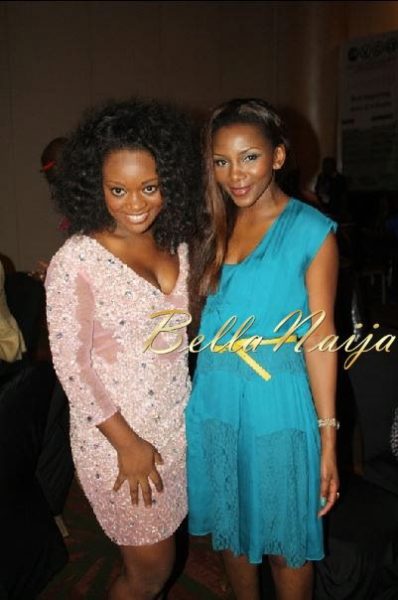 This year, it seems that the Accra International Film Festival is going to be huge.
According to Graphic Showbiz, one of Ghana's leading entertainment newspapers, the event will be honouring 15 actors and actresses from Nigeria, Ghana, Burkina Faso and the United States whose impact in African cinema here and abroad have been very substantial.
While the other 13 names have yet to be revealed, these two African movie stars Genevieve Nnaji & Jackie Appiah are sure to be celebrated at the event slated from 25th June to 30th June, 2013.
Also, Graphic Showbiz in a chat with the Executive Director of the festival,  Osmo  Kwame Addo 'has confirmed that top American film director, producer and actor, Bill Duke will be in Ghana as a special guest of the festival.'
Congratulations Gene & Jackie!
Photo Credit: Ghanacelebrities