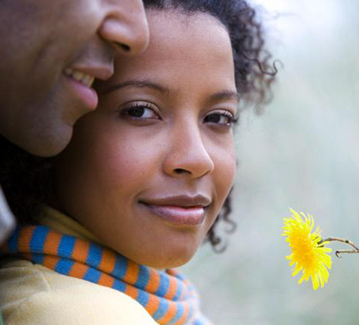 I couldn't let go.The last time I let go, I had no idea that thirteen wild years would pass before his arms shrouded my body in his again.
"Of all the places in the world, I can't believe you are here, Folake. I thought you moved to London. Or was it the US?" Tade asked, when he let go.
His eyes explored my body and for the first time that night, I was glad I was in my short, polka-dot dress with heels that were painful to walk in.
"Yeah, I moved abroad. I was living in Manchester until two years ago. I am back in Lagos now" I told him.
Dazzling brown eyes, that seemed to be glinting, held my gaze. He had shot up in height and filled out but not an ounce of fat was visible on him. He had on a rare Alexander McQueen t-shirt that showed off his toned arms and broad shoulders. A pair of white jeans with a diamante encrusted belt clothed his lower half.
He moved his head closer to me. "Did you say, you live in Lagos now?"
The music in the nightclub was deafening. We could barely hear each other above Wizkid's Pakurumo. We were on the dance floor and young university girls in mini-skirts that looked more like belts were doing their best to Pakurumo, wriggling their melon-sized and fried egg-flat buttocks. Men in ridiculously expensive outfits were doing their best not to be outdone. A shove from behind- that I guessed had come from an excited dancer- and I was in Tade's arms. They encircled my waist to steady me.
"Let's go upstairs to my office" he piped.
"What? You are the manager of this place?" I gawked.
He grinned and grabbed hold of my hand. I followed him as he led me to the top floor of the building. His strides were full of self-assurance. He didn't seem like the Tade I knew – the Tade that used to smile shyly every time I sneaked into the small flat he shared with his mother.
The Tade whose kisses and caresses I could still taste and feel back at home in Lagos with my parents. Kisses and caresses that would make me plead with my parents to let me go back to my grandmother's house as soon as school closed for the semester.
Tade and his mother lived in one of the poky flats owned by Grandma in Ibadan. It was during the Christmas vacation of 1999 that I first clapped eyes on his skinny frame. Two weeks passed before he spoke to me.
We passed the VIP room and my mind went back to my friend, Mariam, who I'd come clubbing with. I hoped she was fine. She had gone to get drinks with a man we met at the club.
Tade's office was behind a newly glossed, black door. The office was out of this world. Expensive paintings adorned the walls.It wasn't the kind of office I imagined he would end up with.
"Wow, Tade. You really manage this club?" I asked scanning the room.
Tade was by the door grinning. "Folake, I own it. I don't manage it. Rosybells and Night Owl in Ikeja belong to me, too."
"Really?" How did Tade, who had no career prospects, end up making it big?
I didn't ask him though. Instead, I wanted to run home and scream at the mother and sister who did everything to persuade me to forget about Tade. Clearly Tade's social class had elevated beyond what my mother expected. I caught his eyes on me and wondered if it was too late for us.
"I am sorry…that I stopped coming to Ibadan after my grandma died," I managed.
"I wrote a letter and gave it to your sister for you when she and your mum came to Ibadan." He looked wounded. The Tade I knew was back. He would have made me happy.
The years I spent in the UK were full of relationships that never developed beyond the initial stage. The man I met last year in Nigeria was worse. He was the human resources manager in Daddy's company. Daddy was ready to promote him before we found out that he already had a wife and two baby mamas.
"I never got the letter" I lied. "I didn't know you'd left the country." The latter was true.
"I was in Belgium for five years," Tade told me.
He stretched his arms. "Come here. Give me a proper hug. Or is there a man at home waiting?"
"There is no man" I told him after I had checked his fingers for rings. They were bare.
I went to him, smiling. We hugged for a while. Then we chatted for ages as if we were teenagers again.
The next night, I was back at the club. Tade was waiting in his office for me, wearing a broad grin on his face. He was telling me how there had been no other like me, when he tilted my chin up with his hand. His kiss was fervent. Urgent. I had missed him. So when he pulled me towards his office desk, I didn't say no. Perhaps my face said something.
His whisper in my ear weakened my legs, "I have missed you. I know you have missed us too. Let's get back what we had. Remember our first time together, honey?"
I decided to let him be my man. I, his woman. Tade pulled my dress up, he paused to take out a wrapped condom from his pocket. Soon, our soft moans filled his office.I pulled down my dress afterwards. Embarrassed. Trying to explain I had never done anything like that before.
"So, what?" Tade asked buckling his belt. "It is none of my business if you do. I have a fiancée at home waiting, so Folake, your antics are no business of mine." He picked up his Smartphone from the table and headed for the door as if the last few minutes didn't happen.
Photo Credit: madamenoire.com
_____________________________________________________________________________________
Olajumoke Omisore was born in London. Her family moved to Nigeria when she was a child. She returned to the UK as a teenager. Now, Jumoke works in a adult mental health project in Lancashire. She loves cooking when she is not writing. Jumoke is currently a student at the University of Central Lancashire in Preston.