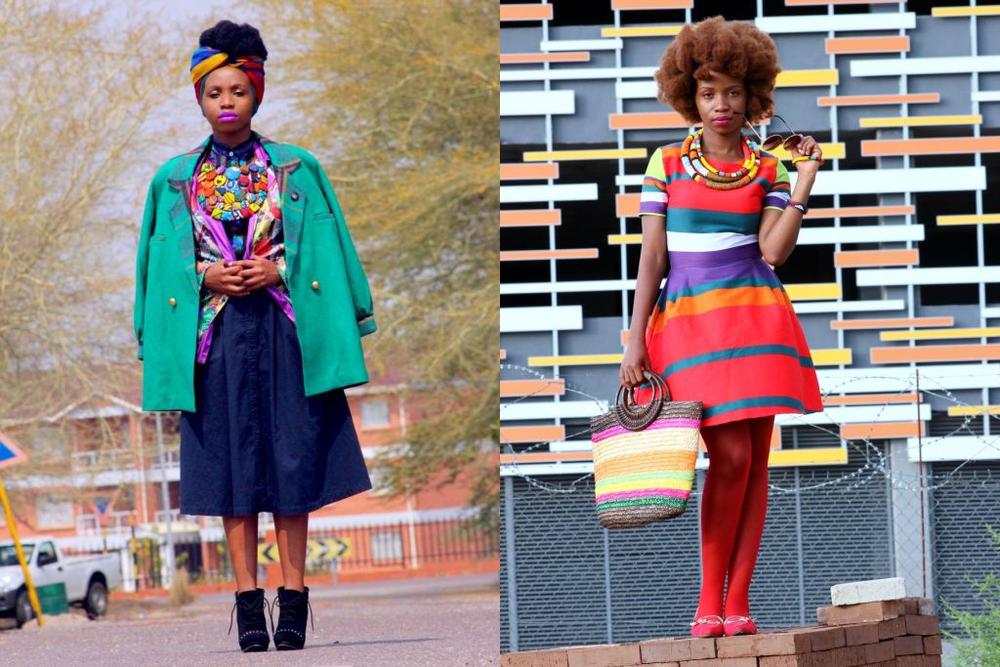 "I don't conform to the fashion rules" – Tsholofelo Dikobe
It's time for another fabulous edition of My Style – our monthly BN Style feature that aims to celebrate the unique style of our amazing BN readers.
The My Style page is all about showing how diverse and universal style can be. Style is individual, unique and fun and is a personal representation of how each person expresses their take on fashion; so BN Style watchers let's appreciate her unique style. 🙂 Enjoy!
BellaNaija reader Tsholofelo Dikobe also known as The Khoi Fro is our My Style focus for this edition and we are loving her mix and miss fashion. Plus we know our BN Beauty Naturalistas are loving her Afro! This Botswana native is a lover of fashion and always puts her personal touch on everything she rocks. A graduate of the University of Botswana, Tsholofelo has been featured on numerous magazines in her home town and abroad and is a go-to stylist for celebrities in Botswana and Africa in general.
With her fashion blog www.thekhoifro.wordpress.com, Tsholofelo loves her style which she believes takes the shape of her past life, present and future years to come. She thrives off the oddity of fashion and believes her style is easy on the eye.
For her feature today, we are going to the streets of Botswana which Tsholofelo uses as her runway; taking a look at her unique view of fashion and her 'frugal' ways.
My Style is…
…What and How.
Where Style Meets Personality
My style is full of color and has several layers of interesting textures and decorative print of every emotion there is…just like my personality. My style express what I feel and how I look when I feel a certain way.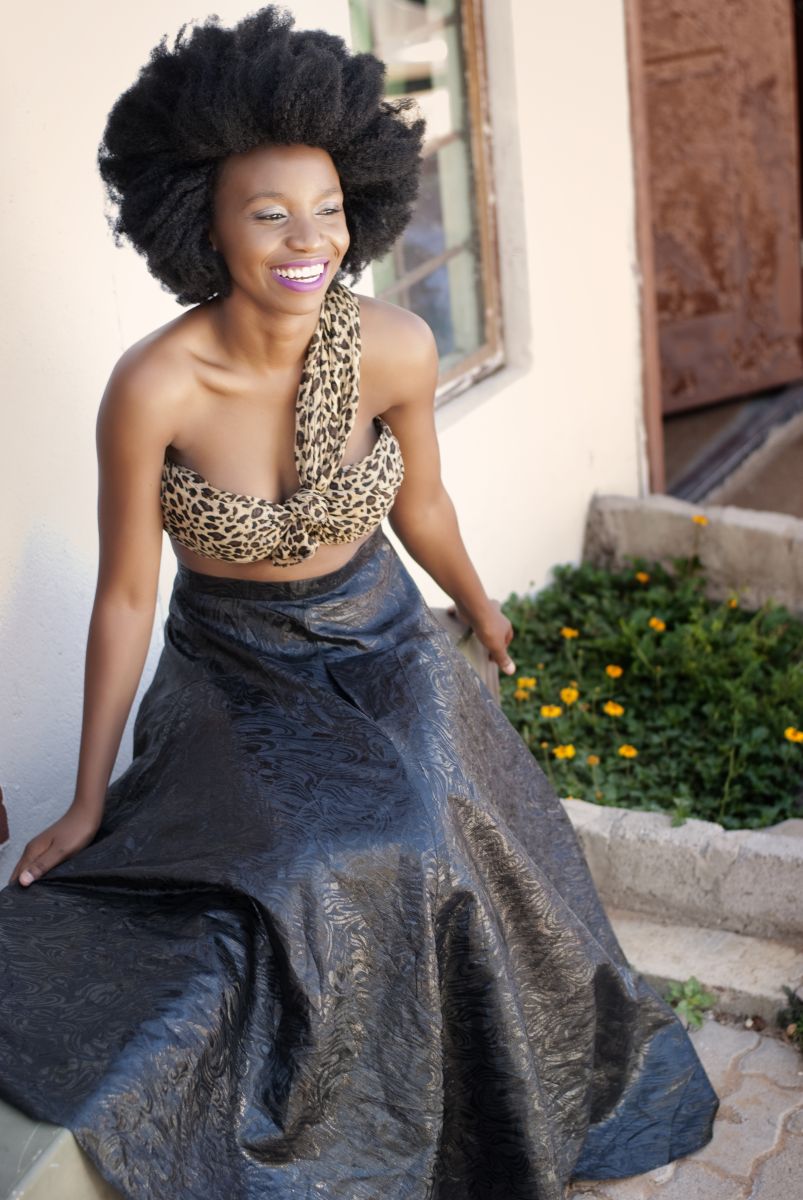 Where I Shop Till I Drop
Mr Price for quirky accessories, flea markets for once-off retro/vintage pieces, Markhams, Legit, Zara, H&M, and online store Sole- struck.
I shop when I have to not when I need to, that way I shop the essentials versus the wants. I am a "frugalista".
My Tresses
My favourite look is the Khoi-fro look. Natural hair; particularly the afro.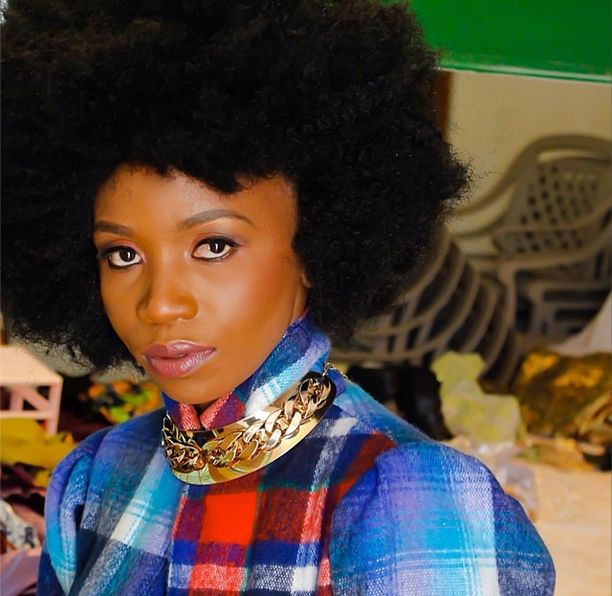 My Makeup Look
I love avante garde makeup for themed events, but for just a night out with the girls a more natural look is what I gravitate towards.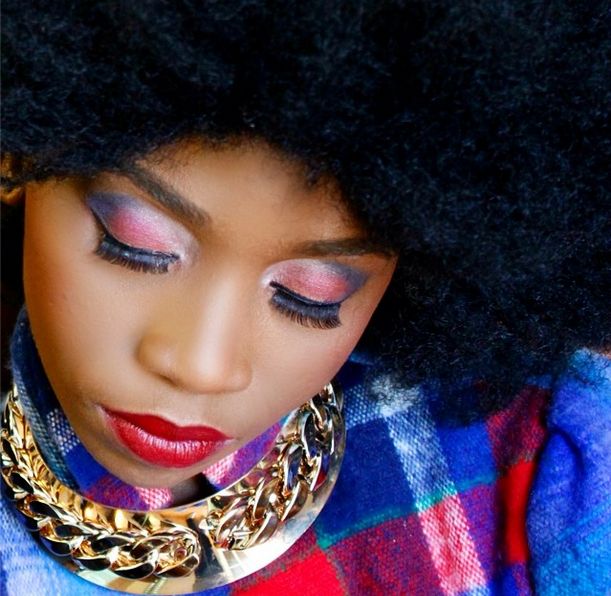 How I Accessorize
I am a self confessed accessories and nail polish hoarder. My favourite accessories are mainly my sunglasses, statement African neck pieces, retro vintage earrings, clutches and printed scarves. I am also a fan of small bags like sling bags.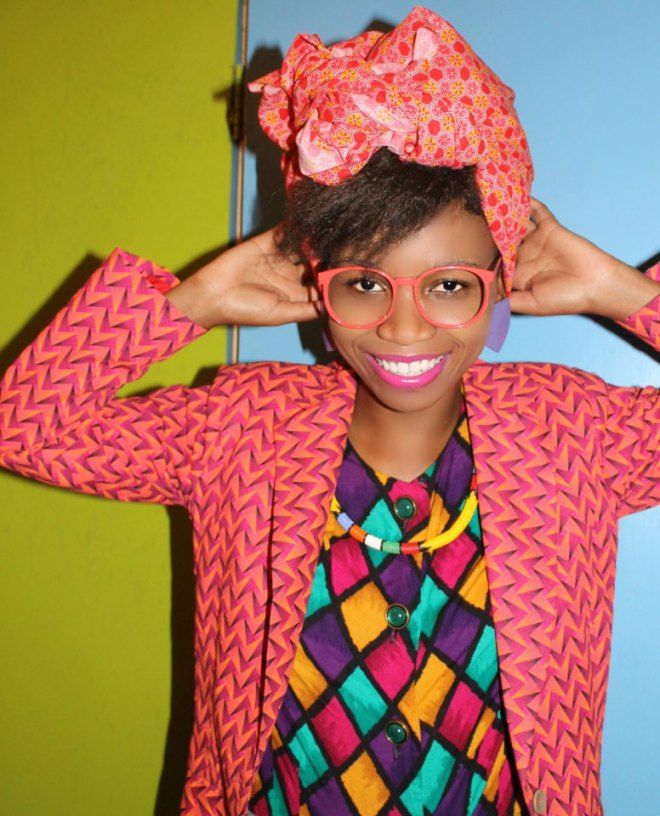 On A Regular day
My regular day look comprises of anything exaggerated and a pair of comfortable jeans/pants, add a touch of colour or a statement piece.

Bag Life
Getting My "Working Class Girl" On
My typical work look includes anything tailored.
I Own the Night
I don't conform to the fashion rules, I am the type to wear a bright colour even at night. What I love is being comfortable.
The Khoi Styling
I Think Every Girl Should Have
A girl should have a chic LBD (Little Black Dress) for those nights out; a tailored blazer, good lingerie, comfortable pair of heels, a signature cologne and well shaped eyebrows.
I always go for my go-to blazer for last minute wardrobe fashion fixes; the right undies, statement accessories and killer Aldo heels.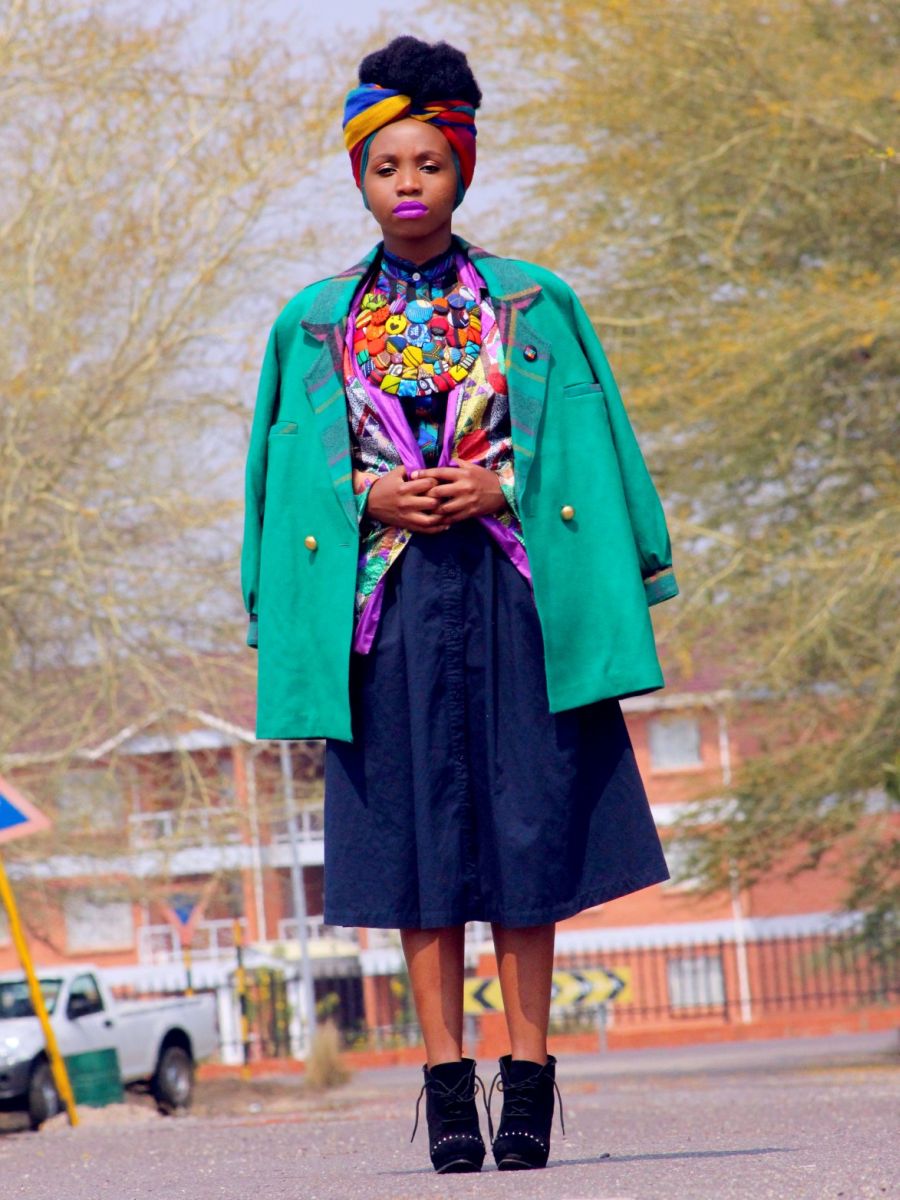 The Many Colors I See
My Advice for Other Stylistas
Your style is your visual representation; your voice. Style is communicating without having to say a word. Make sure that your "voice" is anything but squeaky.
If you have to think twice about an outfit- you are right, change it or remove the last thing you put on. If you think you are under-dressed, add a statement accessory. Accessories turn a drab outfit into a fab one. The ultimate style tip, is agree with your entire self and own your look. Confidence goes a long way!
If I Could Steal A Celebrity's Wardrobe
I would choose some fashion duds from Julia Saar-Jamois, some minimalistic pieces from Solange, quirky duds from Leaf Greener editor of ELLE China, designer Nicholas Kirkwood's shoes and finish off the look with Elena Perminova's elegance.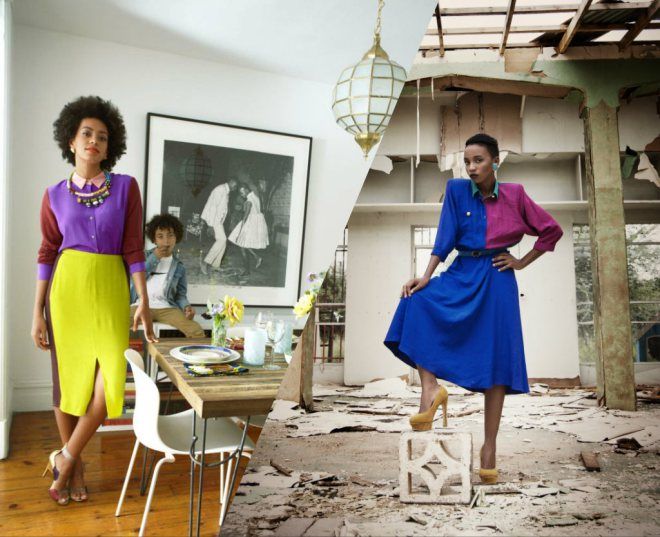 Which Celebrity Stole My Look
Not entirely but The 4aces Date have some fashion duds I love.
My Style Philosophy
Mix and miss- the aim is not to conform to the fashion rules. What's different is I mix and miss fashion, deliberately. The oddity of mixing different textures, silhouettes and prints, I feed off it. I am not a fan of mixing and matching or matchy-matchy but I'd like to think that my look is easy on the eye.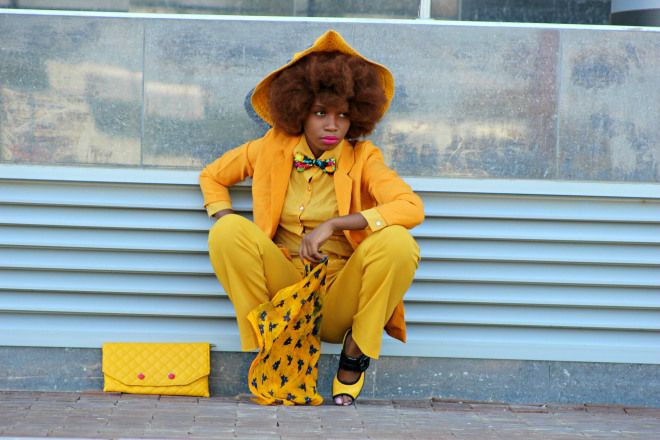 Thank you to Tsholofelo for sharing her amazing style with us. To find out more on Tsholofelo, you can follow her on Instagram: @thekhoi_fro | Find her on Facebook: www.facebook.com/the khoi-fro | Follow her on Twitter: @thekhoi_fro | Visit her Blog: www.thekhoifro.wordpress.com
_____________________________________________________________________________
If you are interested in appearing in the My Style feature, simply send two pictures of yourself or that of a friend depicting a typical day and night look with a short summary of your style to style(at)bellanaija(dot)com. When your entry is approved, you will be required to send in more pictures and personal commentaries on your style or that of your friend as the case may be!