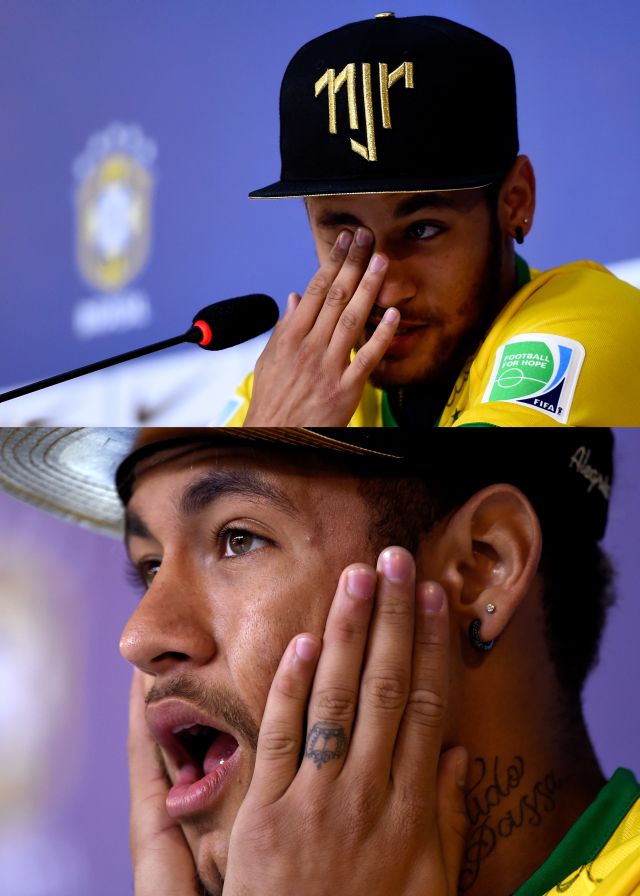 Brazilian footballer Neymar didn't hold back the tears when he revealed that he was so close to being paralysed.
At the Brazil training session and press conference on Thursday 10th July 2014, the 22-year-old spoke after being hospitalised with a fractured vertebrae in Brazil's World Cup quarter-final win over Colombia.
He told reporters that Colombia defender Juan Zuniga had called him to apologise for the knee in the back that initially made him unable to feel his legs.
On criticism, he says, "A lot of you say I am quick to dive, but I don't take any notice of that, because when I see a tackle coming face-on, I know how to defend myself, but when the tackle comes from behind, I can't defend myself, the only thing I can do to protect myself is to respect the rules of the game."
"God blessed me in this attack if it had been 2 centimetres more…(then he breaks down in tears) excuse me, I am sorry, I am sorry, I could have ended, ended up in a wheelchair." he continued.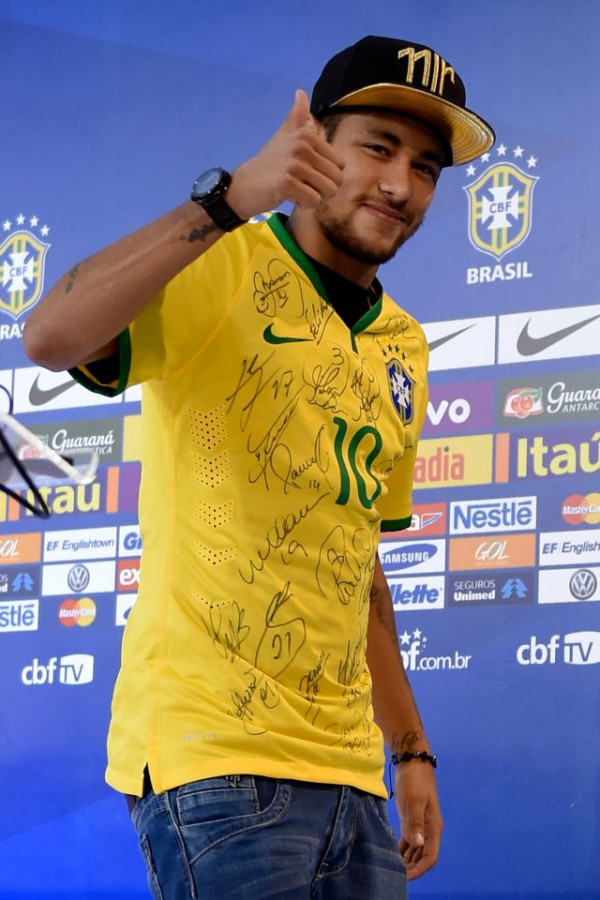 Watch
Photo Credit: Getty Images/Buda Mendes