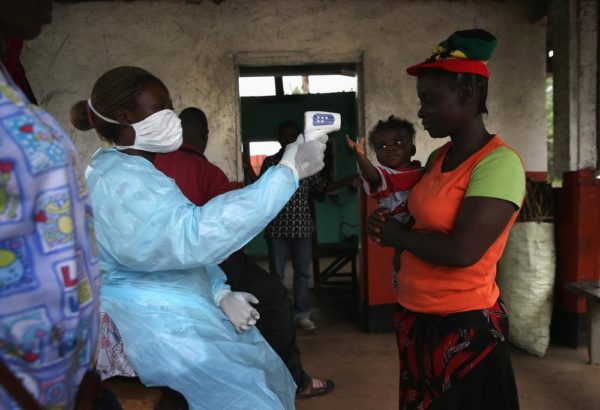 Residents in a Liberian village are alleging that two female Ebola victims have risen from the dead, and are now walking amongst living beings.
The victims, Dorris Quoiare and Ma Kebeh, who are in their 40s and 60s respectively, died of Ebola in communities in Nimba County, Liberia.
According to Mirror, villagers told a local newspaper that the two women were about to be transported to a burial site, when they suddenly rose from the dead
The local newspaper also stated that this is the first incidence of dead Ebola victims resurrecting in Nimba County.
Photo Credit: Getty Images/John Moore