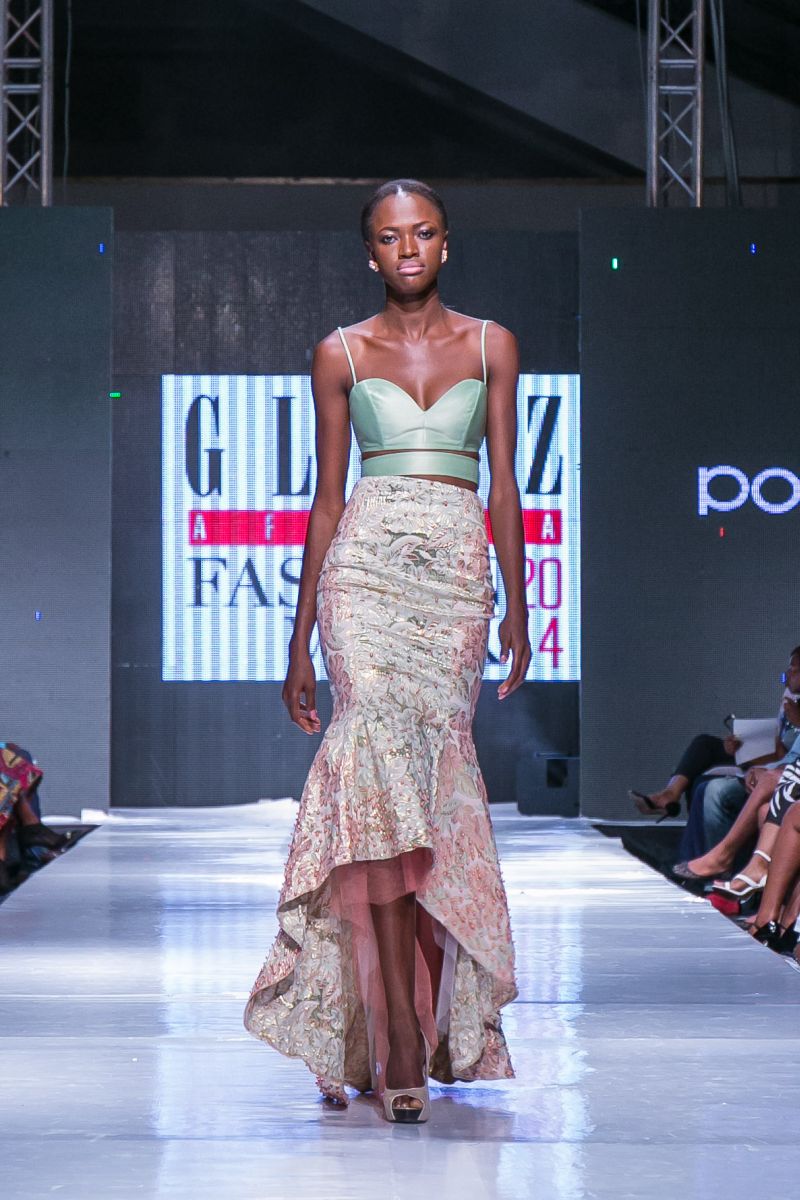 The Glitz Africa Fashion Week 2014 just finished and we have got some of our favourite showcases for you!
The annual event, which took place from Thursday 6th – Sunday 9th November 2014, was filled with runway shows from Nigerian, Ghanaian and more designers, to celebrate African cultures and bridge the gap between international buyers and African designers.
First up on our radar is Ghanaian Designer, Poqua Poqu.
The label had a mix of patterns and prints with grid patterned sheer fabric, florals, embellishments and more all on simple silhouettes. The pieces are a combination of sexy, sleek and flirty – we love!
Check it out!