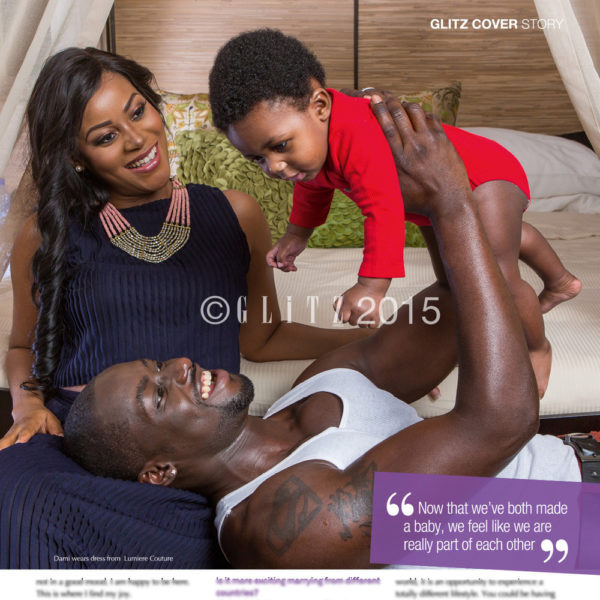 A few days ago we were excited to share the cover of Glitz Magazine's 11th issue featuring Nollywood actress Damilola Adegbite and Ghollywood actor Chris Attoh.
The celebrity couple was tagged for the magazine's 'Relationship Issue' and the issue presents the concept of relationships as experienced in our every-day lives, a peak into the life of Bola Ray, one of Ghana's biggest media mogul, an inspirational journey into the life of Theresa Ayoade, our ultimate woman, and a presentation of splendid fashion to elevate African fashion to the world.
TV personality Kojo Frimpong and designers, The D'piper twins are just some of the other names featured in this issue.
To subscribe, send an email to subscription@glitzafrica.com or call 0265948080. Glitz Africa Magazine is an independent magazine created by a team of professionals led by Claudia Lumor.