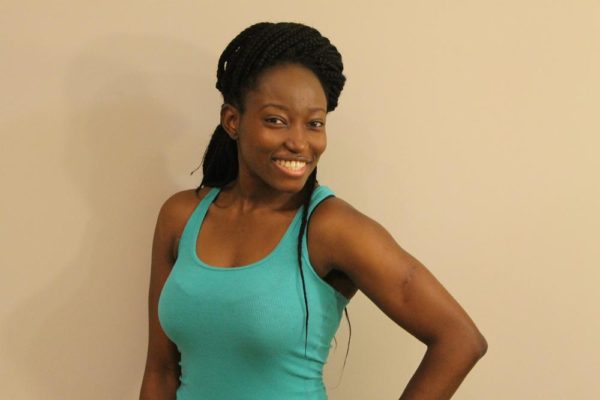 Eating out with friends can be quite challenging. It can also be a recipe to destroy your fitness progress. It is sometimes hard to avoid especially when celebrating special occasions. However,  with a little more time and patience to put some thought into choosing what to eat, healthy eating can be achieved.
Here are a number of things to consider when eating out:
Before heading out, if available, look at the menu at home so you can go through at your own pace.
Eat something before heading out so you are not starving by the time you get there which is usually a recipe to eat everything in sight.
Avoid all you can eat places or buffets.
Some restaurants have the healthy menu sections, study these first and try to order from there.
Load up on vegetables and salads for appetizers rather than fries. Ask for salad dressings on the side or instead squeeze some lemon or vinegar with a bit of oil on them
Order your meals first before others. This reduces the temptation of changing your meals to unhealthy ones.
Try as much as possible to skip the breadbasket at the beginning of meals. These usually have a ton of calories in them.
Before you start, ask for a take away bowl so you can split your meal into two and pack up the second half.
Drink water or herbal teas instead of sodas during meals.
Stop eating immediately you feel full.
Eat the lowest calorie items like vegetables first and work the protein then work your way up
Eat slowly and savor each bite. Also pay attention to the conversation and not the food. It's the reason you are there anyway.
Avoid meals that are fried, battered, buttery, creamy, crispy, thick, breaded, glazed or smothered. Instead choose broiled, steamed, blackened, baked, roasted, light, fresh, grilled or sautéed as these are usually lower in oils, fat, sugar and calories and thus healthier for you.
Try to avoid adding sauces on your food. Ask about them and have it put on the side so you can add onto your food yourself. This way you control how much you use as opposed to bathing your meals in it.
Take off the fatty skin from poultry – e.g. Chicken and Turkey.
Go easy when ordering desserts, ask from fresh berries or fruits or order and share with a friend or have it to go. Also avoid having them smothered in syrup or cream.
Do not be afraid to ask question or make requests, after all you are paying for the meals
Finally, remember portion control rules. So whatever you do or choose, use portion control and stop eating once full. Hey, one bad meal won't destroy all your hard work, it's the constant occurrence of bad habits and meals that adds up, so do not kill yourself if you were unable to eat right this one time at the restaurant.
Do not forget to treat yourself once in a while.
Also, my E-book is available now on my blog www.christsoldiergirlfitness.com . It is titled Lola's great Escape: A Guide To Healthy African Meals. It features some healthy alternatives to African meals and health tips. It also contains nutritional information such as calories, protein, carbohydrates and fats in each meal.
Goodluck!