Hi BNers!
It's Wednesday and time for BN Bargains. Find out about some of the best deals happening around you.
***
Get 10% off a Short Course in Fashion Illustration with Martwayne!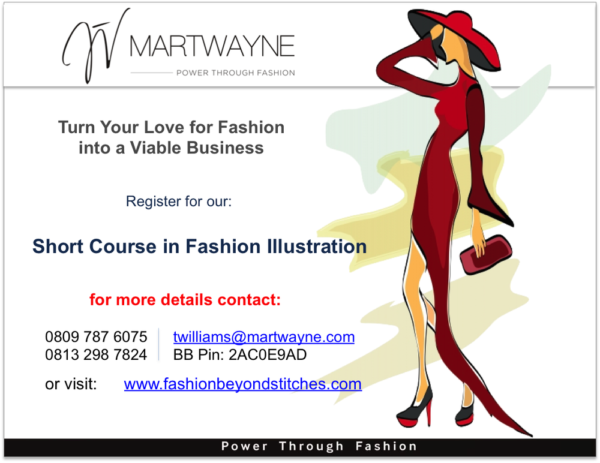 The Short Course in Fashion Illustration teaches how to draw and clothe a fashion figure from scratch!
The Course teaches how to communicate your design ideas on paper.  This is perfect for you if you are meeting with your customers and when developing a fashion portfolio.  It is suitable for beginners who have no idea how to draw and also for experienced illustrators.
Modules:
–  Principles of the Angular Figure & The Fully Fleshed Fashion Figure
–  Facial Features & Hair
–  Giving Life to Your Figure & Creating Movement
–  Basic Clothing Types, etc.
Course begins 22nd July, 2015 for 4 weeks and classes are on Tuesdays & Fridays from 11am to 3pm.
Course Fees are N40,000 but payment on or before the 17th of July, 2015 attracts a 10% discount!  Fees are all inclusive of your drawing and writing materials, textbooks and your training certificate.  All you need to do is bring yourself!
Account Details:
Name:  – Martwayne Dynamiques
Number: 101 411 8569
Bank: Zenith
For more information please call 08132987824 or add 2AC0E9AD on BBM. You can also email [email protected]
Shop 30% off at Premium Apparel's One Day Sale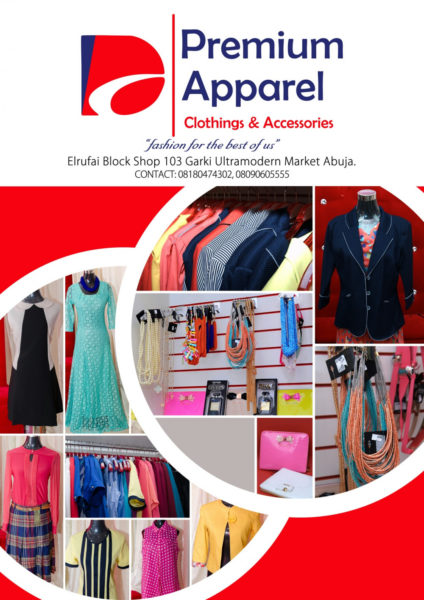 Premium Apparel is having a one day sale with a 30% discount on all items in the store this Friday, July 3, 2015.
It's going to be a fun day with drinks, food and fashion at their store in Garki Ultra-Modern shopping complex, Garki Abuja.
For more information please call Rachel on 08090605555 or 08180474302.
Be Part of 5 Students to Attend Anadach's Workshop and Training Program for FREE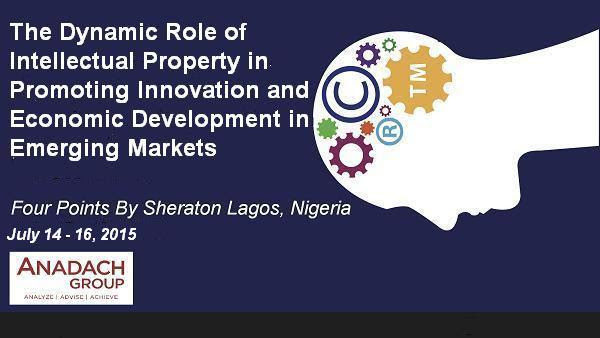 Up to 5 Students to attend Anadach's workshop and training program on Intellectual Property scheduled for July 14th – 16th, 2015 at Four Points by Sheraton, Oniru Lagos for FREE.
This is the second in a series of Intellectual Property Workshops held across the Africa, after the initial conference in South Africa.
The workshop "The Dynamic Role of Intellectual Property Protection in Promoting Innovation and Economic Development in Emerging Markets" will consist of an intensive certified Training course on July 14th, "IP 101", where attendee's will learn from experts on with panels including "What to Protect", "How and Where to Protect it" and "What your Protection Covers/Costs".
To be part of the winners, send an email in 150 words to [email protected] on why you should be chosen to be attend. All entries must be received by July 3rd, and the winners will be announced by July 8. Your entry should also indicate your current institution, year and course of study.
Please note that the Special Award will not cover accommodation and transport to the workshop. Please contact [email protected] or call 08098610206 for inquires.
_______________________________________________________________________________________
Sponsored Content