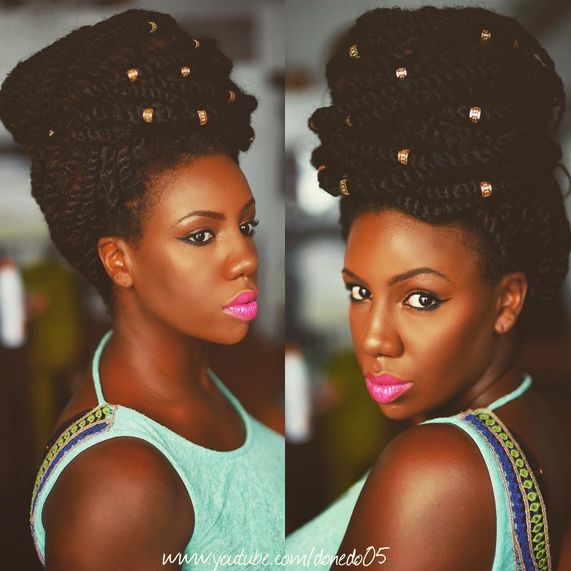 You know that time when you have your hair in braids and you're about enter the shower, then you park it up so it doesn't get wet. Well, for Donna of Donedo, she got a fabulous hairstyle out of it.
Featuring layers of twists and small gold hair clamps, this hairstyle is sure to get you noticed as you walk into a room.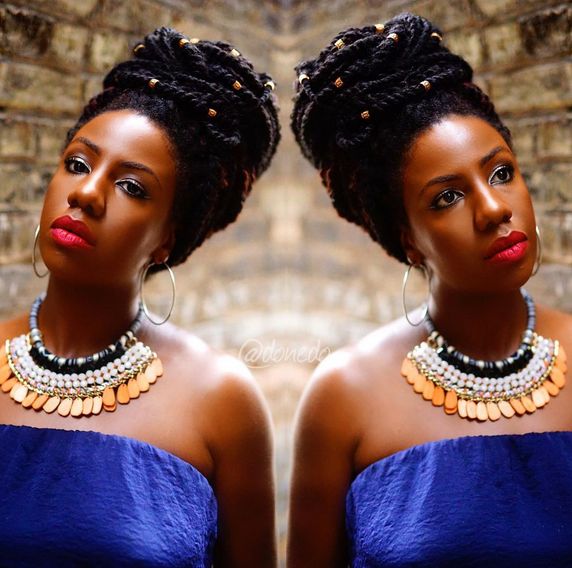 Watch and get inspired, you never know – you just may create something amazing.

Photo Credit: @Donedo (Instagram)