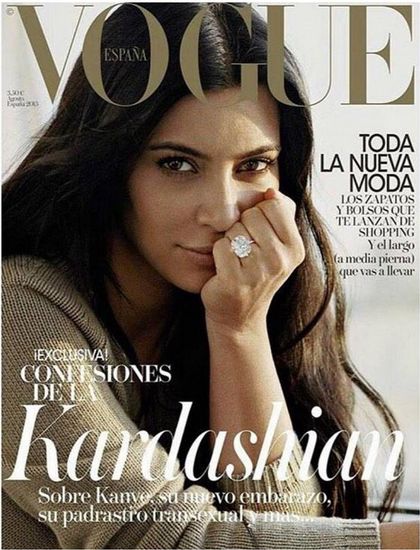 It looks like having Kim Kardashian West on a cover is like having white on rice – they're just meant to be together.
For the latest issue of Vogue Spain, Kim gets cozy with no makeup and less styling as she cozy's up and puts her whopper of a wedding ring on display.
The cover and editorial has been shot by Terry Richardson, and it seems even Kim is excited for you to see the full shoot. She posted it via her Instagram page saying – "Vogue Spain Cover! We did this whole shoot without makeup! Can't wait for you to see it!" with the hashtag – #KimNoFilter.
Now we want to see the editorial spread.
Photo Credit: @KimKardashian (Instagram)