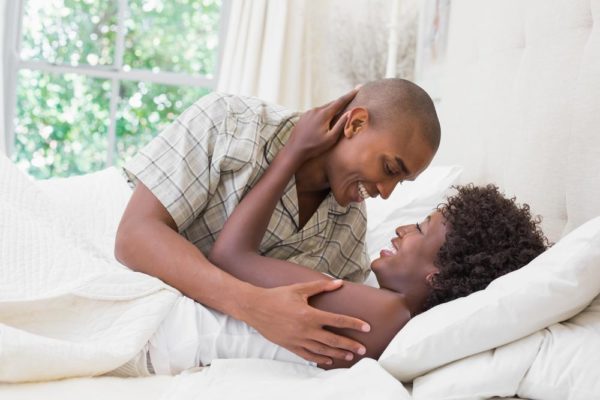 I woke up this morning feeling a little bit over-stressed (this Lagos living has to be practice for hell), so instead of the introspective tone I normally write with, I have decided to let my hair down a bit (figuratively speaking). Sex…seemingly a free commodity with no regulations— of course not so free, if you are talking with a "working lady", but you get the drift. However, on closer inspection, one starts to see that there is perhaps no sector of the relationship market more regulated than sex, and I will tell you why.
Contrary to the notion that slut shaming is an awful social crime rampantly committed by men all around the globe, and even worse in Nigeria where wearing a pair of short denim shorts can have you literally trolled on the street, I will argue that slut shamming is actually ultimately a woman on woman crime. To start with, when it really comes down to the 'body count' issue, who are these infantile men that even still ask such ridiculous questions?
I don't think I've asked a girl how many men she has slept with since I was 18ish. It's not exactly like she will tell you a figure she knows she will get judged for. Technically speaking, a woman could have been with 100 guys and even package herself like a virgin.
The funniest part is that the whole concept of a 'hoe' is even hardly ever about actually body count. Just look at Taylor Swift vs Miley Cyrus. We all know that girl who is recognized as the school bicycle because she has been with like 5 guys in her year; but there is that church girl that rolls with dudes from outside school, keeping her 50 count business out of the public eye. For the most part, the slut label comes with how a girl packages herself and how much of her story is known.
For men…well, sleeping around was once an evolutionary necessity for the survival of the specie. While our proneness to promiscuity is something to be guarded against today, it was once the reason we were even able to survive so long. We are yet to develop strong social views against this action. Women permit it and men encourage each other.
So why is slut shaming a woman a crime? Experiments actually showed in a study that provocatively dressed woman received more hostility from other women than men, even though the men still objectified them more. This makes sense, because sexual attraction is needed to make someone an object of desire. But never mind the fancy research. Think about your group of friends. As a guy, I can discuss my sexual conquest with the boys and the better (more promiscuous) I am, the more praise and envy I will earn. On the flip side, a girl is better of bragging about her one and only awesome boyfriend if she is looking to get any envy out of her friends. As you can imagine, envy is just what happens when someone has something you want.
The reason behind this behaviour is simple. In the sex economy, demand and supply has to be regulated to achieve social cohesion. If women were willing to have sex as rampantly as men, it would mean I could go out every night knowing I could get laid with almost any girl. Simply put, there would never been an incentive to settle down, and all the extra perks women get for having a vagina will be out the window. Think about how many times you've heard a woman say 'it's all these women sleeping with men after one drink that makes them think we are all like that', or something to that effect. For men, you don't even need to buy us water and we don't mind you thinking that we are all like that.
So for women to rope us in, they need to do to vaginas, what diamond merchants do to the precious stone. There are more women than men, but somehow vaginas seem to be a lot more scarce on the market than a penis. This is because the limitation of the supply positively affects the value of a commodity by causing price inflation. This is why most of the world's diamond is locked away to avoid the market getting flooded. A more relatable example can be seen in the fuel scarcity where people will queue up or pay a premium price on the black-market. Women have to hoard sex from men to have any sort of bargaining power in the relationship market, or men will take too much of our time with it. And women have to persecute other women for breaking this unspoken rule, just as men moan about guys that pay too much. You must have heard a friend say something like 'it's all these politicians buying iPhone 6 and Dubai tickets that are ruining our market'.
So there you have it! Now you know who is really policing sexual activity out here. Of course men discriminate against sexually permissive women when it comes to forming relationships, but that has more to do with protecting their reputation and tending to an insecurity that the woman can easily stray from him, than perceiving her as a threat to his own sexual economy. Women on the other hand discriminate against sexually permissive women because they are viewed as market spoilers selling below the agreed market price and hence ruining business for everyone.
P.S Have a nice week…and if you can't be good, please, be safe.
Photo Credit: Dreamstime | Wavebreakmedia Ltd