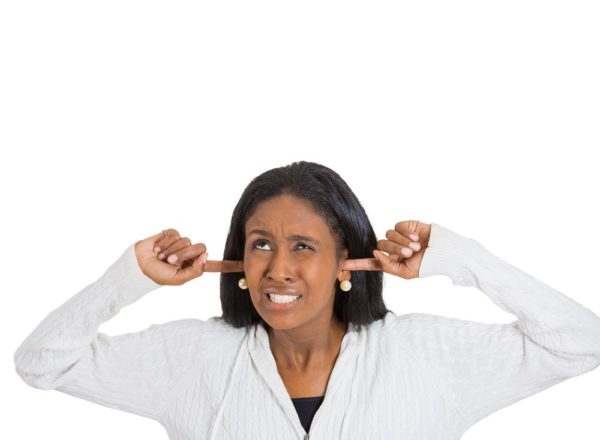 At first, it was a mild itch – one I could ignore. So I continued to fiddle with my phone, checking for recent updates on Facebook and spying on OC Ukeje's timeline on twitter. With the former, there weren't too many, but I kept at it anyway. The long queue at the bank was driving me insane and since I hadn't come with a novel, looking through my phone was all I could do to keep from pulling out my braids. But that was soon to be the least of my worries.
The itch was quickly becoming prickly, you know, the kind that would make you jerk so bad that you'd drop the book you were reading. Yes, that one! Suddenly, I had no control over my index finger, as it began to find its way to the itch. Then, as if possessed by an idea, I stopped and started searching my handbag for a biro. I drew it out, like it was a prize I had just won, and placed it in my ear – the left one, the one with the itch – and twirled it round. Oh, the feeling! I closed my eyes to savour it and let an "Ah!" of pleasure escape my lips before I caught myself. I removed the biro from my ear, resisting the urge to hold it to my eyes for inspection, and looked round embarrassed.
No, the bank wasn't at a standstill because I had just done the unthinkable. But I soon realized that Tunde, that same fine, young, single graphic artist/writer I had met at a book reading in 2013 and had somehow lost touch with was standing a couple of steps behind me. In my desperation to get rid of my itch, I hadn't seen him join the queue. "Titi!" I heard my name before I had the chance to hide. I forced a smile, wondering how much of my ear digging he had witnessed. I didn't wonder long, for after exchanging pleasantries, he joked about how perhaps my ears needed "flushing". I was never more embarrassed. It was bad enough that I had been caught in the act, but joking about it made the whole situation feel like primary school, when I had to endure wicked titters from classmates because I had messed up my recitation of the multiplication table in front of the class. Yet there were no wicked titters from Tunde, only that charming, hearty laugh that I loved. Still, I couldn't help that I was too ashamed of my ear digging to take a joke about it. Of course, I was ashamed! Ear digging does nothing but scream dirty, and giving the impression that I was dirty was the last thing I wanted to do.
Now, while scratching a stubborn itch might be seen as something of a reflex action, doing so in public, especially if it has to do with the ears or the nose, is definitely a NO NO. It's just one of those dirty public habits that most people are held off by and wrinkle their noses in disgust at. Some might even say that they would never be caught dead scratching their itch in public like I did with my ear digging. Why, they can't even imagine having an itch that bad! Okay, maybe. Still, there are many other seemingly small dirty public habits that we pick up and very easily overlook, like those times we get so comfortable chewing our gum in the cab that we don't care about the loud, annoying, popping sounds we make with it. Also, you remember that day you got so irritated by some smell that you couldn't help spitting on the side walk? Then there was that day at work too when after lunch you had to use your thumb and index finger to dig out the meat stuck between your teeth because your colleague had beaten you to the last available toothpick. Oh, wait … what about that day, when in the middle of a conversation with friends, you quite forgot yourself and started digging into your weave? You know, scratching and then using your thumb nail to get out the dirt from the nail of the index finger with which you scratched. So, indeed, no one's excluded from the guilty train of cultivating dirty public habits.
The fact is, we're creatures of habit, whether we like to admit it or not, and we sometimes find ourselves cultivating habits that we know we shouldn't. My ear digging is an example. Somewhere in my subconscious I knew it was wrong, but I just couldn't help it. There are, however, some instances when we cultivate a dirty public habit without even knowing it, like chewing our food noisily in the most irritating way possible, even in front of everyone. It's not like we're deliberately being annoying, we're just so used to eating like that that we don't know we're doing something wrong. Other times, we do not care because we're too nonchalant or just plain dirty. Spitting definitely falls into this category; also for the men, standing by the roadside to wee is a No-No. Whichever category you fall into, one thing is clear; you must break yourself of these habits, no matter how hard it seems.
So, what can you do? Well, admitting that you've picked up a dirty habit is the first step towards breaking yourself of it. You cannot address an issue if you fail to admit that it exists. Imagine trying to lose weight without admitting that you've gained more than a couple of extra pounds! Then determine which of the three categories listed above you fall into. This is important because you'd know exactly how to go about dealing with your situation. If, for instance, you fall into the first category, where you're aware of a bad habit, but for reasons like a bad itch, a bad irritation or something like that, you can't help yourself, you know that you need much more self-control and self-will than you've ever needed. But for the second category, where you aren't even conscious of your dirty public habit, ask trusted family and friends to tell you when you're doing something wrong and anti-social. They'd know because they are the people you're closest to.
The next and most important step is, do something to stop that recurring dirty public habit, don't just sprawl there. Start today, don't procrastinate, tell yourself you can do it. If there are more than one, make a list of all the dirty public habits you want to get rid of and how you want to go about it, then focus on one at a time – if you have to deal with too many all at once, you might get nowhere – and check each one off your list. Call me crazy, but I have a list too. Not one of only dirty habits, but one that includes a couple.
Be consistent too and stick with your plan. Make sure your plan is realistic though. Just as it'd be easier for someone obsessed with chocolates to stick to a plan of not eating more than five chocolates in a month than to simply say 'I'll never touch a chocolate again', so would it be for someone who wants to get rid of a dirty habit to stick to specific, short term goals than to some general, non-specific goal. Bear in mind that it won't always be easy. You might fail, over and over again (I still catch myself ear digging at work or someplace else sometimes), but hey, at least you're trying and next time you have the urge to pick your nose while waiting your turn at the salon you'll make an effort to resist it.
So, do you have any dirty public habits, suggestions on how to get rid of them, and embarrassing situations like mine in which you were caught in the act? Please, share!
Photo Credit: Dreamstime | Kiosea39