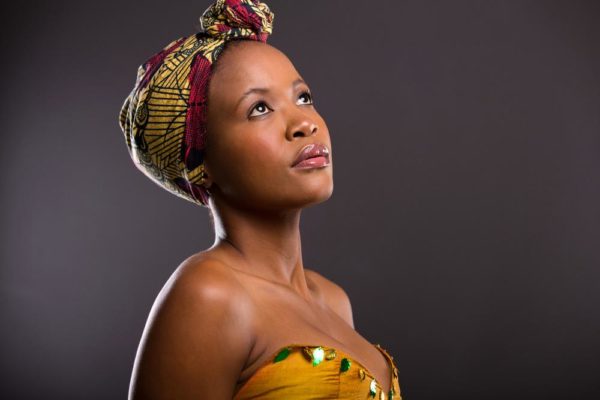 Suleiman made his debut appearance in our compound on the day Iya Bunmi died.
There had been a deafening scream that hot afternoon coming from the long hollow hallway where six little cubicles served as bathrooms for the innumerable tenants of our house. Fathers were away at work; well, all fathers but mama Ejima's quarrelsome husband who tied a wrapper around his waist all day, sat in his white plastic chair and listened to BBC from his small transistor radio which was controlled by a broomstick that replaced its former shiny silver antenna.
Children were away at school and the housewives were either washing mountainous heaps of clothes, letting out different sensational aromas from their steaming pots, attending to crying or hungry babies or gossiping.
It was the typical afternoon in our compound until Bunmi was found shaking uncontrollably while pointing towards one of the cubicles where her mother lay lifeless on the floor.
The news had spread like an outbreak of Ebola in the slum of Guinea and people trooped in their numbers wearing different styles of long faces.
There were different shades of sympathizers- the professional criers (those who wailed and rolled on the floor yet managed to squeeze no tear out of their eyes), the local night watchman, family members, passersby, news gatherers; but mostly Iya Bunmi's customers who paid a daily homage to the  pot of delicious stew veiled in overheated palm oil under which swam the exotic insides of a cow and the big bowl of hot immaculate white rice, guarded by smaller bowls filled with dodo, ewa and wriggly spaghetti (which they called "macaroni").
They were all seated on the large wooden table behind which the ever cheerful Iya Bunmi used to sit on her high chair, dishing out sumptuous combinations of meals with her long silver spoons. They wept for their bellies' loss. Some children sat together on the septic tank whispering excitedly and waiting eagerly for the slightest appearance of Jollof rice and Dr pepper; one of the privileges of being in an adult gathering. One of them wandered towards the idle pen which lay on the flimsy notebook at the feet of Iya Bunmi's picture just beside a dusty flower vase that housed a limp bunch of cobwebbed flowers borrowed from mama Ejima's parlour which now sat on iya Bunmi's wooden table ; a table which had suddenly become a monument of condolence. He wanted to write in it: "Edet lives in Calabar" but the sting from a long whip that struck his powdered rash-infested bare back somehow aborted his noble plan.
Night fell so quickly. The moon looked down on our compound like a witch hunter on a duty to capture a wandering spirit. The air was still and in the usual manner, unpaid electricity bills made our house stand out darkly from other houses whose bulbs shone half-eyed. On previous nights, mats were spread in the compound and children slept off to Fela's song "palaver" playing from the night bar down the street where the night came alive everyday while yawning mothers drove thirsty mosquitoes and hooligan rats away with their wrappers and stamps of their feet until fathers arrived from their various jobs or palm wine joints to either carry the little ones on their shoulders in to continue their sleep or urinate on them; but tonight none of those happened. The night watchman didn't blow his whistle, everyone simply went to bed.
It was the perfect night to jump over the fence and into our compound with a sharp razor to tear open window nets that had been fixed less than a month ago and try to escape with the gold earrings  mama Ejima's sister sent from Kano (so she said) when something fell off the window sill, waking mama Ejima up. She opened her eyes to a short arm with short thick fingers searching through the dark for a valuable to grasp. She quietly picked up the whip she used to wake her children up for school every morning from under her pillow, grabbed the blind arm and started whipping it screaming "Theeiieef! Theif ooo!!!" Her screams and the painful yells from the prey behind the ruthlessly tortured arm woke the able-bodied men in our house who ran out of their rooms leaving their trembling wives and children behind like a troop of army suddenly called upon to make war.
The next morning, there was a crowd in front of our house. People gathered around something,  murmuring, spitting or shrugging. It was something that looked like a hurried attempt at making  suya out of some animal except that it had some thin multilayered copper necklace covered in soot around its neck. It was Suleiman the local night watchman and he was dead.
Photo Credit: Dreamstime | Hongqi Zhang (aka Michael Zhang)