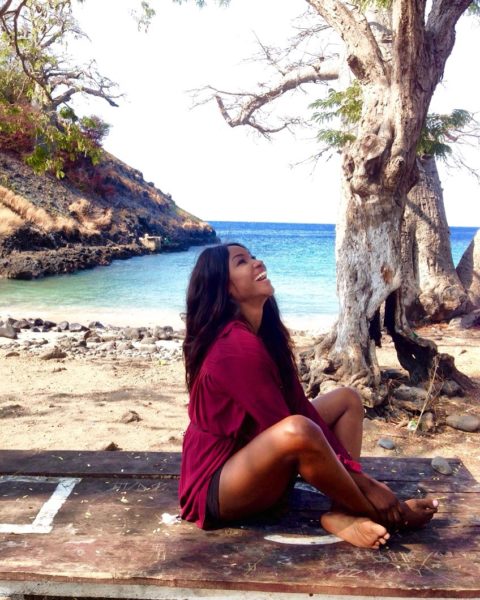 Hi, my people!
It has been 11 weeks since the last Isio Knows Better article. I apologize for my unexplained disappearance.  When I wrote Background Checks 10 weeks ago, I had no idea that anything would interfere with my writing the next due article. But alas, life happened- and more unfortunately, the IKB column was one of the things that felt the pinch.
I did have to take some time away, principally to write, and decide on the new direction the IKB column would have to take, so that no matter what happens, these kinds of "breaks" don't happen again. But, I never forgot. It was always on my mind, every day of those 10 weeks; new, interesting topics, dialogues and things to laugh about. I am happy to say that I am back now. My commitment to the BN family, and every one of you is important to me.
And so, my darlings, my dearly beloved ones, my people, my family… biko no vex for me. After giving it much thought, and discussing it with the BN team – as a prelude to the new IKB – I present to you a 4-part weekly series of my travel adventure on the little island of Sao Tome, here in Africa. After which, IKB will resume as a monthly column.
Much love,
Isio.
*****
To be frank, I didn't even know what to expect on the little island of Sao Tomé. I just know I needed one month to clear my head off any expectation, responsibility, pressure, stress and every anxiety trigger that has kept me from writing these last few weeks.
Sao Tomé wasn't a first choice. I considered Madagascar, Hawaii and Iceland, but whether or not I had been there before, total travel-time and climate/weather were huge factors in deciding. And so I did the simplest thing. I took a map, and looked around the equator line. And that's how Sao Tomé won. I decided to go there, without knowing what to expect, but hoping for the best.
And so, there I was- at the airport. I had only one suitcase and my laptop bag. I didn't need much- just my island clothes, my scuba diving license and my special tea and biscuits. I had been warned that if you didn't bring it into Sao Tomé, you might not find it in Sao Tome. I smiled at the immigration officer who was asking me some kain chewing-gum questions at the MMIA. "Oh, Sao Tomé? What part of Brazil is it in? Why are you going there? When are you coming back? What do you do? How old are you…"
I gave my best angelic smile and explained that Sao Tomé was just this really tiny island in Africa, and that I found it intriguing, so I am going there to chill.
The immigration officer and her male colleague both looked at me like, wharrapun to America, London, Dubai or even South Africa? I just shrugged and beamed my 32. They stamped my passport and let me through.
Ahhhh, finally. As I walked on, I reviewed the last month in Lagos, and what I hoped for the next month in Sao Tomé. I had only two things on the agenda for this trip. One – figure out the new direction the Isio Knows Better column will take and write. Two – to remind myself of what it feels like to fall in love with the "now" by doing ordinary, simple things that I find deeply satisfying. Perhaps I will finally learn how to ride a bike. I will go diving. I hoped to enjoy long massages, and have the locals plait my hair "calabar" or "all-back". Yep… that is the most difficult decision I want to have to make on this trip… calabar or all-back?
Shikena.
Sometimes, running your own small business can drain you. The creative, administrative, logistic, financial, legal, marketing, client-relations, business management, and product-scouting demands of sustaining a business you started from scratch no be here biko. You would think hiring people would eradicate the pressure – but in most cases, it just means you have to add "contractor/staff management" to the things you have to worry about.
Art is my first love, and design is my passion, but make no mistake about it, the business of art and design is a very demanding one, especially as a woman.
Seriously, we need to talk about the reality of starting your own business as a female in this country. But that is a topic for another day.
I groaned aloud as I rubbed my tired eyes. All these anxiety and stress triggers were exactly the reason why I had to go away.
I started to power walk out of the building. Once I sighted the airplane, omo, I broke into a soft sprint. I barely stopped long enough to show the flight-attendant-checker of tickets my boarding-pass before I raced INTO plane. Eh? Lagos, I love you, bhet it can get intense and I gatz to leave you for now. The promise of enjoying my life away from any grating generator-noise, was right up there – just a little short of being at par with the promise of everlasting life.
That was how I left Lagos. Via Ghana through Arik Air. And to Sao Tomé through TA Portugal. Arik sha gave us one dry cake like that in a transparent nylon alariwo – I say I no chop. TA Portugal gave us a sandwich and salad also in a small food tray with plastic alariwo cover – I still no chop. At the airport in Ghana, I had had the "Ghanaian jollof rice" that Nigerians on Instagram/Twitter keep yabbing the Ghanaians about. Verdict? All na jollof.
It was late when we got into the island. If you scare easily, the landing of the plane – so close to the water- and into the (relatively) little runway of the little island, will make you scream JESUS! HOLY SPIRIT! JESU! Or whichever one gives you comfort. But it was expertly done, and all the oyinbos on the plane started to clap. Me, I no clap Kankan jo.
When I got to the guest-house that was to be my home, all I could do was eat and sleep. I fell asleep to the sound of the ocean smashing against the rocks, and woke up at 6:30am to the songs of the island birds singing the songs of sunrise.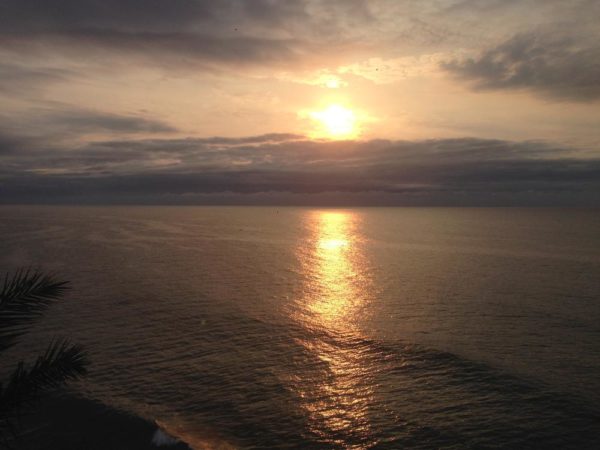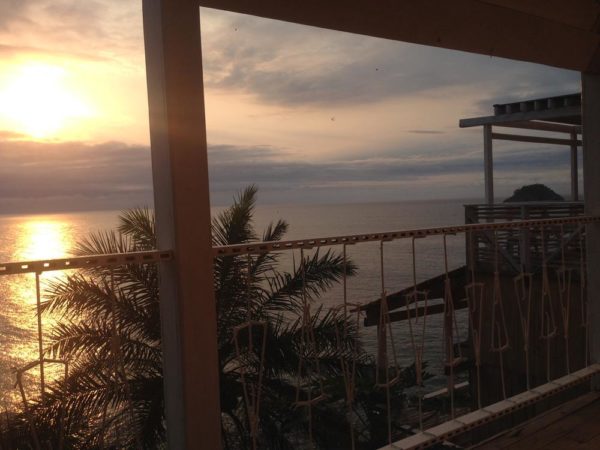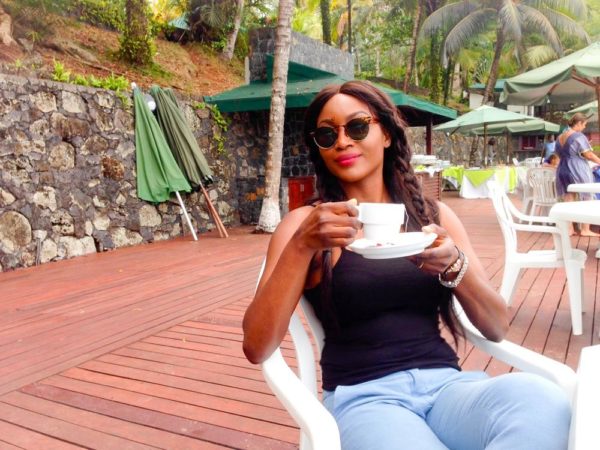 That morning I went down to the beach, spent the afternoon grocery shopping and in the evening, I decided to take a walk around the village. Gosh, there were so many children under the age of ten. They played with everything, everywhere- while their parents stayed a close enough to keep an eye on them. A group of kids peered at me curiously, and giggly requested for Doce! Doce! Doce! They were in luck… doce meant sweet and I was lucky enough to have some Buttermint which I gave to them. They beamed their thanks and scurried off to play some more.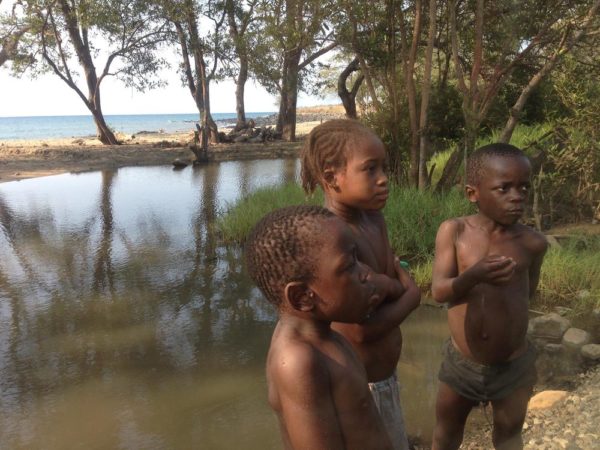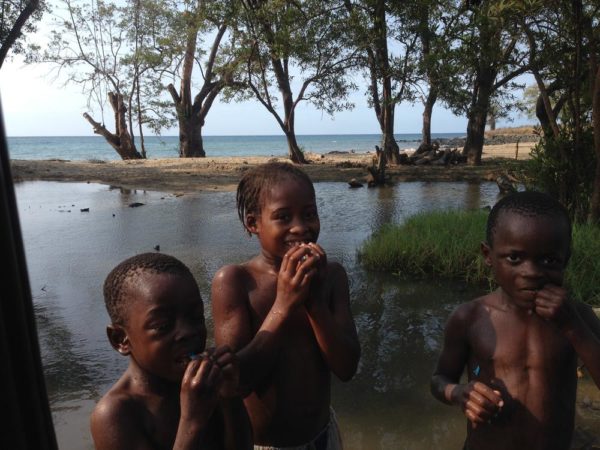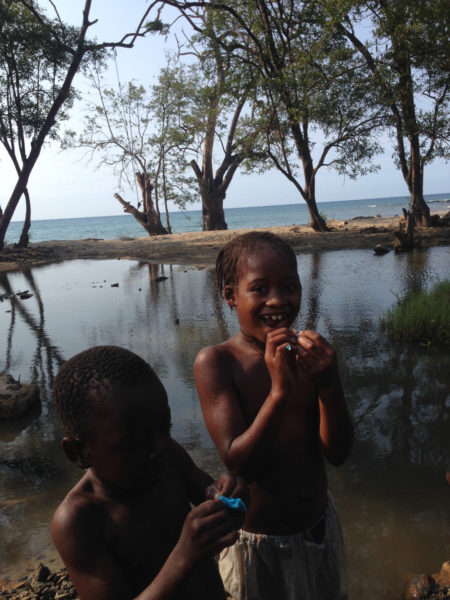 I was just walking. Up this hill and down that one. I found myself at the fisherman's bay all the way into the village. It was almost empty except for a group of kids (they seemed to be about 5-8 years old) and two ladies who were at a corner. I sat on one of the wooden canoes and brought out my phone to start taking photos of the scenery.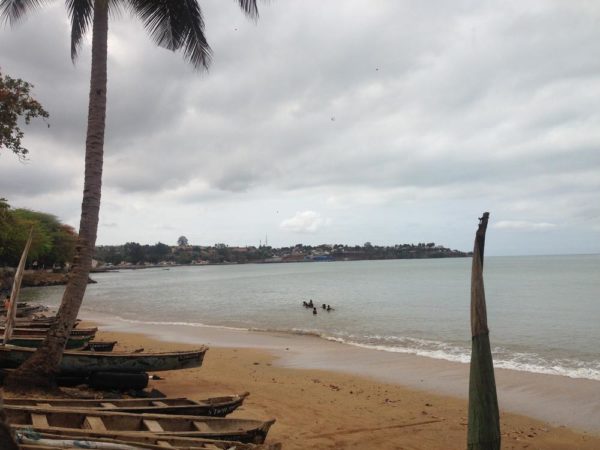 A little boy, curious walked up to me to look at my phone – and then he called his friends over, telling them to come see a "little television". They all gathered around me in a flash, and when I changed it to a front facing camera to take a selfie, they erupted screaming with unconcealed excitement. They spoke Portuguese – oh, so very fast – that I could barely understand, but I didn't need to as their excitement was very much contagious, and the cause was very much evident. They jumped, and screamed, sang and made many funny faces…
(Errrrrrrrr, this is not a waka, mbok… it's a wave-and-say-cheeeeeeeeeeeeeeeeeeeeeeeese.
And that right there, made my day! Sharing that first selfie moment with the children of the local fishermen in the bay.
And then I went home, and started writing…