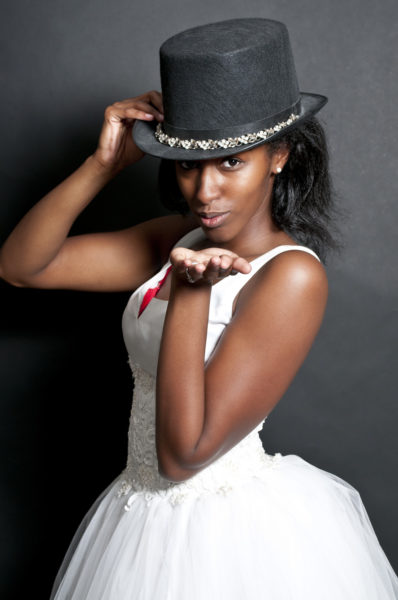 So I've come to make enquiries on behalf of our hardworking Nigerian men that wish to be married but just can't afford the outrageous expenses of today's weddings.
I've heard people argue that, because it is once in a lifetime experience, the couple must at least look and have their best on that day and when they say their best, they mean the best of everything.
And I agree.
However, getting married to me is still like celebrating birthdays-emphasis on the "to me" o, before some people would start screaming: "It is not the same thing nah!"-
Eh I know
But we also do know that celebrating birthdays are optional and in the situation where there is no money to celebrate it as we want, we simply just buy Orobo or Fanta and eat cabin biscuit. Imecha!
The earth does not stop revolving and neither does the new age fall to the ground.
You see, when my colleague had first asked this question, the first thought went through my mind was that the Nigerian economy is to blame. I mean look at me that has been procrastinating that I want to get a professional sewing machine since like forever.
Where I see the money?
"Times are hard my brother", I wanted to say to my colleague "If the Naira to Dollar value is this inflated, it is thus noborri's fault. You can't expect the cost of weddings to be any less…Even just the wedding gown is exorbitant".
Although I can already hear my brothers saying: "Eh what about "Obioma" tailors? Can't they just sew the wedding gown for her? Must we buy?…Even those people can do it better at a cheaper rate"
Eheemm…Sorry o! Please before I continue, I want to make an announcement.
 I WAS NOT HERE O!
Before people would start exchanging blows and they would nah-now say it was me.
But while I busy thinking all of these, my colleague insisted I pause my thoughts for a moment and before I knew what was happening, the Oga had pulled out two full-scalp sheet of the list his in-laws-to-be had given him and my people,  I had  no choice but to "Gunǫ" like the Edo people would say…. As in, Babana-babana….
Howbeit, it is unfortunate that these days, getting married is like organizing a charity affair for parents and extended family at large. In their defense, you may not understand what it had meant to have soiled- tooth and nail-to send that "Cherry pawpaw" you want to marry to school, clothe and feed her, so that she can be deemed marriageable not just by you but by other suitors as well. So when you show up to marry her, you should at least prove too, that you are worthy in the 'Ukwuu ego' department.
But to be honest with you, there are some parents/relatives that are just too damn greedy abeg.
Even me as a woman, afraid is catching me: Two full scalp sheet? Ogini kwanu?…Are we shopping for molue?
But anyway,on a lighter mood, I learnt that it could also be some kind of dubious ploy by the girl's family to make you reconsider or give up totally especially if the family doesn't like you. But so that it wouldn't look like they are chasing away suitors (so as not to dissuade more prominent ones), they scare you first with a long list of itineraries and then watch as you and your family hoard over the bride price.
Hmmm…Nigeria sha…it is well with us.
Sometimes, I wonder why we can't just be simple minded like the whites: couples walk into a church and with the presence of two other witnesses who don't necessary have to be family members(Okay…now, I think I watch too many movies but then, you get my drift) they get married.
Imecha!
No need for all the loud speakers and Kpagolo musicians.
But unfortunately in some parts of Nigeria, it is necessary to even plan the engagement ceremony -In Benin, engagement ceremonies are easily confused with traditional ceremonies sef. Sometimes, people have no idea what they are going for until they get there. So you can imagine walking into the event and asking, only to find even more confused faces staring right back at you- And then of course, there has to be a traditional wedding and then white/church wedding(which for some non-Christian individuals is optional) and then the court marriage….and then….. #sighs.
But then the truth is that, there is an age a woman would get that all these noise-making activities would not be necessary. All the family wants is for you to come and carry their daughter and go. They wouldn't even mind funding the wedding for you. I'm sure it's those kinds of weddings our Bobos fast and pray for, hence all their "Soon baby…soon"
Abeg keep fasting and praying o but while you are at it, biko make sure you include the anointing to have children after menopause.
This even reminds me, please I want to use this medium to beg our sisters on behalf of our brothers.
Aunties, I know you have dreams and ambitions to have a grand wedding like Osas Ighodaro and the Former President, Goodluck Jonathan's daughter. As matter of fact you have been dreaming this dream like since. But you see the thing is, not everyone gets to have exactly what they want.
And like the popular saying goes, "it is better to plan for a marriage than to plan for a wedding".
As for me…any which way na way…
But what about you my darlings, what's your own take on this issue? As a woman do you think it's more important for you to have your dream wedding at any cost? Would you settle for less?
And by the way, why do you think weddings of today are  extremely expensive?
Would love to know your thoughts!
Photo Credit: Dreamtime | Robert Byron