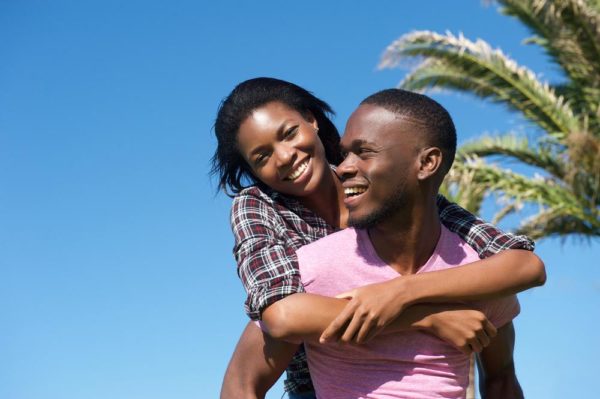 Dokun was very good with words. He was the kind that would tell engaging stories when they were needed. He would present believable stories whenever we had something to hide, he would save the day; weaving words with words until his hearers were charmed, nodding, and believing the lie, and doubting the truth.
He was the one who saved us when the principal walked into our hostel with a cane one night to ask us why we still had our lights on when it should have gone out.
"Sir, it's a snake," he began before the principal finished his words. "We've had it off a few minutes ago but I just saw a snake slither past my leg sir so I asked Fadash to switch it on. I could feel the cold blooded thing, and now it has disappeared somewhere under the wardrobe."
That was a night we would never forget. That night, Mr Sadahun , the Principal, came back with his domestic assistant, and had the entire room sprayed with some chemical that was said to be potent enough to make the snake dry up in its hiding place. A snake that wasn't.
Dokun was the one who saved me when one of those nosy boys – the ones ever eager to report fellow students' misbehaviour to the school authority so as to be favoured for appointment as prefects –  told the principal about my secret night meeting with my first girlfriend, in the classroom block nearest to the girls hostel. We called that poorly-lit block Onitsha.
"Sir, I can assure you, Fola and Oluchi sat with me during the night prep class. There is no way he could be in Onitsha at that time of the night."
Mr Sadahun cleared his throat. "You mean the SS2 block?"
"Yes sir, that is the place we call Onitsha. Fola and I worked on some quadratic equations and we put Oluchi through a few examples too."
"Are you sure of this?" the principal's eyes narrowed. "Fola?"
"Yes sir."
Dokun continued. "I'm sure Bayo must have seen Chidi. He looks a lot like Fola."
Until then I had never really considered how much Chidi looked like Fola as far as their physique was concerned. I had never given the slightest thought to the fact that one of the boys could be mistaken for the other when seen in the dark. But by the time my friend was done, Bayo was easily accepted as a boy with bad eyesight and the principal could not build a strong case against the suspect; even though Chidi maintained that he was at the sick bay when the said incident occurred.
Dokun was popular as the chief speaker of the debating society, the president of the press club, and as one of the pianists at the school chapel. He was not a prefect; he was just respected, admired, envied, suspected, but never caught in his many acts contrary to the school laws.
He was the only one of all my secondary school friends who didn't have a girlfriend, even though he was always engaging us with his plans, his conversations with one light-complexioned Edo girl, and his stories of secret night meetings with Osas in Onitsha. He would tell us the things he had done to her and would make us feel the rush of blood between our legs.
"Correct bobo!" Fadash – who was the loudest of us – would shake his hands. "Is she the noisy type?"
I knew Dokun was lying; a few times, I had sneaked to the classroom block where his stories were set – like an investigative journalist. He was just imagining things and making us imagine too. I knew he wanted to have a girlfriend, and he could, if he would just charm the girl of his choice with his lies. He was not shy; I had seen him around girls during classroom hours and during night prep. I just couldn't be sure why he didn't use his ability to his advantage in that aspect; and that was how it was till our last day in St Joseph and Mary.
I did not see him for a few months after then. Those months of waiting for our results to see which of the higher institutions we had written in our forms would have us on the merit list. We lived in the same neighbourhood but Dokun was usually indoors, watching satellite TV – films and music videos. I would see his Mum drive her Toyota past the estate sport complex where I play football with other barefoot boys like me. A few times, he would come out in the evenings to buy suya near the roundabout beside the sport complex.
"Dude, you need to get out a bit."
He would smile and tell me about Jet Li, Schwarzenegger, and Eminen's new album with Dr Dre. Have I heard about 50 and Ja's beef?
One evening, as I was on the field, celebrating a goal, making a fool of myself, sweating as if I just came out of a pool, I saw Osas walking on like a model on a runway. Blue jeans shorts, white tennis shoes, body fitted white blouse; far more glorious than she had ever been in her school uniform. I was glad she didn't see me.
"Your Babe is in town o." I said to Dokun when I saw him the following evening.
"Which Babe?"
"Osas nah. Who else be your babe?"
"Where did you see her?"
I didn't know he would be so interested. I was not surprised though.
I didn't know where she lived, I wasn't even sure if she lived in the estate or was just visiting; Dokun had like a dozen questions. I promised to help, all I needed was a few days.
I asked around, I went to a few places; you would know pretty much anything if you are desperate enough. I really wanted to help my friend.
I had seen Osas with two different guys – older guys – the ones who drive their father's car with one hand, with the car's loudspeaker on eleven, the ones who cover most of their faces with their baseball cap and make you wonder how they ever see very well.
Dokun wanted to meet Osas too; this time for real, for something real. He told me of his plans, I could guess he wanted to make an impression like he had seen in the hip hop videos. He said he just wanted to make some offers she would not be able to resist.
I was in the field on that rainy evening when a car screeched near the roundabout, crashed into the fence of the sport complex and exploded like in the movies.
Dokun was gone.
Photo Credit: Dreamstime | Mimagephotography