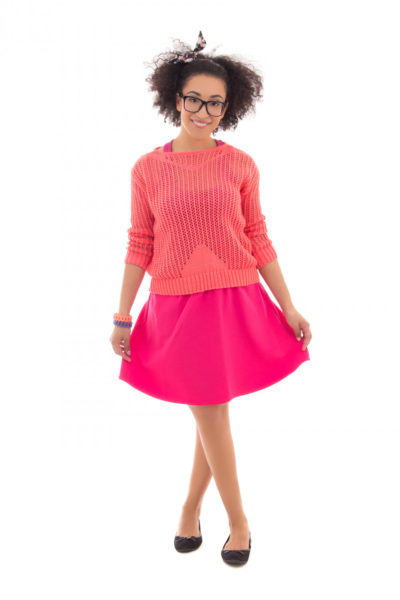 In 2015, one of the wisest things I did for myself was to intentionally work with accountability partners. I mean, sometimes it really gets boring and frustrating working alone towards your path to greatness. In fact, while studying the lives of great men, I've discovered that they never walk alone; they understand the power of accountability and working with others towards their dreams and goals.
One of my goals this year 2016 was to write for some reputable online platforms. In fact, in January, I became published as a contributor on Huffington Post (Whoop!). This did not happen just by chance. By connecting myself with the right accountability partners, I got the right strategies to get on board in less than two weeks.
Why do it alone when you can move faster by having supportive people on your crew? Don't be a solo ranger! Your accountability partner(s) might just be divine helpers, but you keep pushing them away.
One African quote that always resonates with me is the Ubuntu saying which states-
"I am what I am because of who we all are."
Drawing from the lesson of connectivity and support from the above quote, now I know that I honestly wouldn't have achieved some of my goals without working with some people that coached, mentored, adviced and supported me. The impact of an accountability group led me to create a Facebook, Blackberry and Whatsapp accountability group for certain visionaries and go-getters.
An accountability partner is generally someone who encourages, coaches and supports you towards your goals and commitments. It's very important to be mindful of the people you have on board because, they can either drag you back or push you towards your dreams. Such partners can be friends, mentors, coaches, peers, spouses, or colleagues.
Below are seven reasons you need an accountability partner, especially if you desire to achieve your goals/projects this year.
Support, Encouragement and Motivation
It's a fact that everyone needs support and some form of motivation to keep them going. Don't think high achievers like Bill Gates and Oprah Winfrey don't need encouragement, because they do; they are human beings like everyone else. Finding good accountability partner(s) will provide you with the support, encouragement and constant motivation that you need to achieve your goals. It's very easy to lose track and get swamped in all forms of information that could leave one exhausted and uninspired. But with the right partners, you're sure to scale past the stings of lethargy. But also remember that having an accountability partner also means that you should provide value to the person and not just expect to get from them. To offer value, you must be a person of value.
You'll Build Self-Discipline
Self-discipline is rooted in your ability to keep your promises to yourself. But honestly, let's face it, sometimes human beings disappoint themselves. However, some of us have gotten to the point where we've built enough momentum to stay focused and achieve our dreams. Having an accountability partner will also help build stronger trust and discipline because you always have to answer to them and account for your goals. With my 2016 accountability partners, we plan to have a weekly review on our goals and so far it's been an excellent one. It's very important that you decide how often you will connect and the best means, via phone, email or in person.
You'll Create Better Habits and Routines
In order to achieve success, it's important to create effective habits and routines that will help you stay focused and achieve your goals. In fact, our success is determined by our daily rituals and habits. From morning routines to habits that keep us focused; an accountability partner will also help you stay committed and stick to your plans. A person that always sleeps unnecessarily needs to change their habit if they truly desire to chase after their greatness. They need to change their mindset to a winner's mentality and create habits that will lead them towards their target.
Feedback and Growth
Nothing beats getting the right feedback that empowers you to grow in life and towards your dreams.  An accountability partner will provide constructive feedback for you to build on and grow stronger. Also, choose someone who is honest and willing to give you the right feedback instead of trying to be nice and ignore relevant details that will help you grow. It's very important to pay attention to people that only give destructive criticism; those people are toxic to your life and definitely will not inspire you towards your goals. Growth is very important and it proves that you're with the right click.
You'll Achieve Your Goals Faster
Going from goals to reality is basically the key reason to work with an accountability partner. Whether it's your spiritual, academic, business or career goals, your goals will be manifested when you connect with the right people that desire to see you grow and accomplish your goals. Even when you feel frustrated, they'll be your cheer leaders and make sure you win.
You'll Gain Clarity and Focus
From experience, I now understand that clarity comes when we act and most importantly when we work together with the right people. Planning your week, month and general goals with your accountability partner will help you gain clarity and set the right goals. As your partner is focused towards their goals, you also gain the strength and motivation to keep moving forward, stay committed and meet deadlines.
You'll Get More Resources and Help
Having accountability partners definitely helps you to get more resources needed to achieve your goals. You'll be amazed at what people know and their willingness to give out their insight and resources that will be helpful towards your goals. As a very resourceful person, I always make sure that I also have something to bring to the table, even while my accountability partner supports you.
In this case, resources aren't only articles or books (which are great ways to invest in yourself), but also by connecting you with the right people that can help you as you achieve your goals. Even if they don't have those resources at a particular time, they'll be on the lookout and hopefully go the extra mile to make sure they get you the resources you need to thrive.
Being intentional about the way we set goals and how we carry them out will determine the outcome. Even when we feel like nothing is working, an accountability partner will help you stay focused and remind you of why you started in the first place.
Don't go on this journey alone. C'mon, find someone today, this week!
Photo Credit: Dreamstime