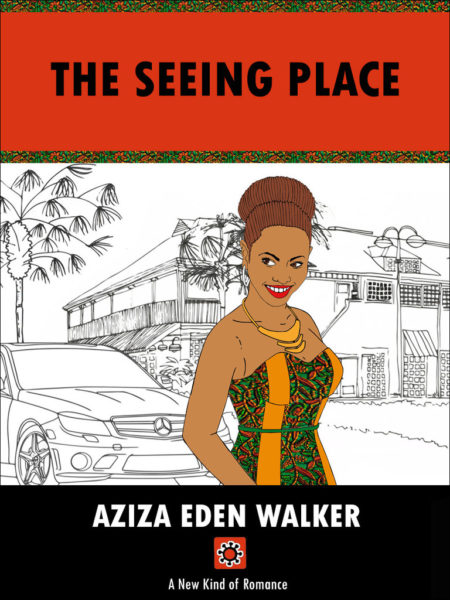 Teleporting is possible. I started to read Aziza Walker's The Seeing Place on a Saturday afternoon in Lagos. Before I knew it, I was transported to Cape Town, South Africa, on Walker's words.
The Seeing Place is one of Ankara Press' romance series. Ankara Press is filling a much needed gap – casting African characters as the heroines and heroes in African love stories. Yes, Africans love too. Walker takes a serviceable plotline – two lovers from different worlds – and gives it a unique African flavour.
Andile is an aspiring actor, waiting tables to pay the bills. Thuli is an established producer with no problems paying the bills. The usual suspects are at play: a class divide, pride, prejudice and the attendant confusions. But Thuli, the heroine, being the higher earner brings something fresh to the story, especially in an African context where traditional gender roles are still deeply rooted.
Walker's plot is not implausible. More women are occupying top positions in business and political organisations today than ever. While I read the book, I found myself wondering what it was like to walk in Thuli's shoes and how my Andile would be an accepting, modern man.
At first I thought it would be similar to a few Tyler Perry romances where the romantic lovers are from different worlds (top lawyer and a mechanic- Daddy's Little Girls, CEO and a cleaner – Good Deeds), that I often wondered what they could possibly talk about – apart from the state of the nation, or what new track is hitting the airwaves. However, I loved how Walker handles this relationship and shows the importance of a common ground- similar education levels, a shared love for the arts, and similar upbringing. It was more realistic. And I took the chance to learn some South African words, wena. Well, one!
The book explores other issues, like the prioritisation of the education of male children over female children. It's difficult to know if this is a symptom of the maintenance of traditional gender roles or a cause. In Nigeria, and in some other countries, the education of the girl child is still a pressing issue. Recently, a group of girls were abducted from school. Thankfully, they were rescued.
Walker also paints an accurate picture of the Africa I live in. I recognise these urban, digitally connected Africans who use Uber and Whatsapp, and also acknowledge the rural areas around us.
How can I forget the steamy sex scenes? They were tastefully done, on the right side of sexy. If you enjoy reading romance novels- Mills and Boons, Harlequin romance- then, this book is for you. It is a good read and would be a wonderful addition to your library of African romance.
______________
For more information on the new Romance Series on Ankara Press,see the following information:
Hashtag: #ankararomance #readankara #anewkindofromance
Website: www.ankarapress.com
Follow on Twitter and Instagram: @ankarapress 
Like on Facebook: www.facebook.com/ankarapressbooks