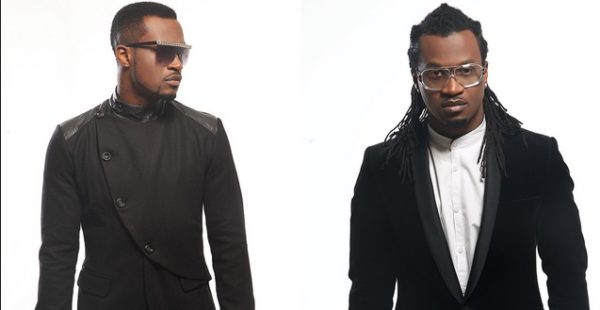 Nigerian Twitter has been buzzing since the reported breakup of the super duo, P-Square, was announced last week. I was hoping like most people that this was just a rumor, but when Paul Okoye confirmed it with his new single, Call Heaven, P-Square fans had to accept this new reality.
Over the next few weeks, the twin brothers will eventually give us the full details of their split, but right now I just want to talk about them as artists. It would be a grave understatement to classify P-Square as just another Nigerian music group.
In my opinion, they along with Chimamanda Adichie have been the most culturally relevant Nigerians in the last 10 years or so. I would compare that to how Fela Kuti and Chinua Achebe were the soul of Nigerian intellectual and political thought from the late 1960s through the mid-1980s. But P-Square's rise to prominence was very different from Adichie's, who was widely accepted and embraced by the world's writing establishment.
In retrospect, their best album, Game Over, which came out in 2007, had an almost perfect timing to correlate with the rise of Facebook. This was also coupled with P-Square's ability to have videos to go along with their singles that could be seen on You Tube. Now their music could be viewed and heard from people outside of Nigeria which allowed them to get more exposure. But the main reason for their success was their talent. They created their own unique sound and made great songs that just captured the times they were living in.
Their smash hit, No One Like You, has become the official wedding song for Nigerians. You will be hard pressed to find a Nigerian who lives in London, Toronto, or Washington, D.C. who hasn't heard of this song regardless of their age. Chop My Money is the club/party jam that gets everybody excited and grooving.
Beyond those songs, we all have our own personal favorites, mine is E No Easy. Another thing that made them great was their dancing ability. I remember seeing them at a concert they had in Houston about 3 years ago and being fully entertained.
I would put their dance skills up there with Chris Brown and Usher to be honest. But as they say, all good things come to an end. Also if we can be real with ourselves, P-Square isn't really hot anymore. Both brothers are in their mid-30's and younger artists like Wizkid, Ice Prince, and others have emerged and they now are the new hit makers. Regardless, in the country where the legacy of Fela is still present in the music scene, P-Square was able to create their own path for themselves and for others to follow.
Even if they never make another album as a duo, we will forever be grateful for P-Square's contribution to Nigerian music.
Watch the video for E No Easy below: