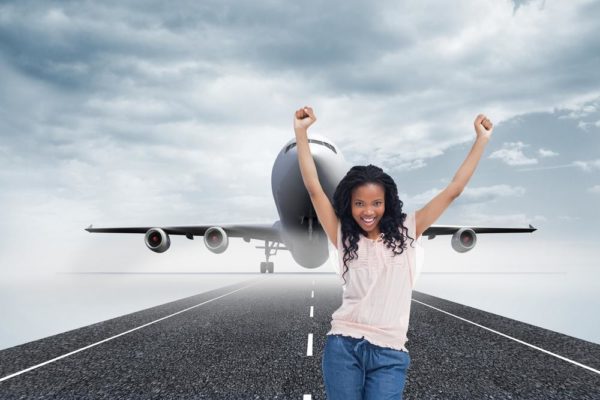 As a frequent destination experience traveler, I would love to share some travel tips from my personal experience and also a quick look into my personal go-to travel style.
How to secure a cheap flight?
It's simple: just stalk your ticket! There are a couple of travel sites such as Kayak or Google Flights that allows you put an alert on tickets. I usually buy my tickets 2-3 weeks before I travel. The only time I'd buy it months in advance is if the ticket is really cheap or if it makes sense for that particular destination. If you have a flexible travel schedule, it is usually cheaper to fly out on a Tuesday/Wednesday and return on a Saturday/ Tuesday. You want to avoid traveling on a Friday, Sunday and Monday, because business workers usually fly out those days, so tickets are usually more expensive.
Travel during low season
Everyone wants to travel during high season but it is usually better to travel during low season. One, you save a lot on ticket and hotels. Two, you get to experience the destination almost tourist free – which for most experience travelers is bliss. Also you don't want to be struggling with other tourists in the same spot you want to capture your perfect selfie.
Be prepared, but don't over pack
Always have a pen, neck pillow and blanket while traveling. The pen comes in handy when you want to fill out immigration/border paperwork, and the blanket and pillow gives an extra level of comfort on flight. Travel with your favorite carry-on tote and one checked bag, if possible. There is so much bliss in traveling light and not having to deal with luggage hassle, especially with Nigerian airports. You may also want to print or write out your itinerary before traveling. Remember you may not have cellular network at your destination, so you want to ensure you have everything you need before traveling.
Be informed
Always look up exchange rates before traveling, so you don't get cheated when you change your money upon arrival. Also, if you can avoid it – do not change your money at the airport. Although in some countries such as in Europe, it is better to change at the airport. For other countries, you get a better rate at a bureau de change. A great way to access money now is via ATM – you get the bank rate and can avoid the extra commission charges from the bureau de change.
Travel smart
Always do a cost analysis before any trip, especially if you are traveling on a budget. Create a cost spreadsheet to calculate all your expenses. This way you know how much you are spending and how much you should take with you on your trip. Don't forget to add on miscellaneous expense to account for the unexpected. Having a spreadsheet also helps you to track how much you spend per year traveling. Also, before traveling, make sure you check with your mobile network provider on roaming and international charges. I usually use WI-FI when I travel, so I don't incur any roaming charges.
Use Alternate means of transportation
Taxis may be very convenient but most times usually expensive. To save some money, research ground transportation options at your destination, but go with the most convenient for you. Within Europe, public transport is usually convenient and cheaper, so explore those options too.
For Solo Travelers
Personally, I believe you can travel to any country solo but of course, some are safer than the others. So here is an immediate list of countries you can travel to solo especially as a first time solo traveler – Costa Rica, Ireland, Australia, Peru, Amsterdam, Singapore, Arizona, New York, Turks and Caicos, Jamaica, St Marteen.
Extra tips– This is a great article to read. It helped me and it can help you too. "Nine Great Lessons Every Traveler Must Learn"
Now that I have given you some general tips, here is how I love to travel.
My mini-suitcase
I have this go to suitcase that has been through it all. I usually don't travel with any super fancy suitcase because the airlines will destroy them for you. I honestly don't get why people want to travel fancy but to each his own. Though I learned the secret on how you can get your bags handled properly but it's a secret so… Also I try as much as possible to travel light, and I encourage others to do the same. If you are traveling for longer than 2 weeks, pack for only 2 weeks. If you are traveling for a week, pack for a weekend. Anyways more on packing tips in another post.
I dress comfortably in Leggings and TOMS
You will always catch me with my TOMS and leggings, be it a winter or summer trip. I'm more of a comfort than the fancy traveler. The leggings make blood flow easily and I always feel relaxed during the flight. So I always recommend comfortable clothing while traveling.
A huge carry-on bag
I have my go-to solid leather carry-on that I can fit almost anything in – Laptop, iPad, kindle, phones, makeup, documents, earphones, socks, ibuprofen, etc. It makes it easier for me to have access to these things when I need then during the flight and the size is convenient enough to carry without looking too bulky.
I usually have socks and blanket, and sometimes a neck pillow
For those non-frequent travelers, you may want to bring along a mini blanket, some airlines don't provide you with this. You definitely don't want to freeze on the plane – It gets pretty cold up there. I like to have two blankets with me, so I bring mine along. I've grabbed a few airline blankets and I take it along on any flight, so I have additional coverage. My mom asked me if it was okay to take the blanket – Yup! There's nothing wrong in grabbing one of those blankets. At least I paid for the ticket ☺
Carry a book and headphones
Thank God for technology, now we have books on apps and it makes it easier. So I can easily access books on my mobile device. Sometimes I'd pick up a magazine or newspaper to read before my flight, especially on long haul flights. I take my headphones along because sometimes the airline headphones don't work well. So it serves as a back up, plus I love my headphones.
Must have City Guide, Airline, and Hotel Apps
I love all my travel apps. They serve different purposes. I have the Delta, Jet Blue, Virgin Atlantic, Emirates, and United Apps, makes checking in and boarding easy. I have the SPG, Hotels and HostelWorld app that helps me view all my hotel and hostel reservations. I also have various City Guide Apps such as Guide Pal, Lonely Planet, Frommer's, Luxe. I use them to get quick facts about my destination and amazingly some of them have an offline version, so I can use without internet connection.
Photo Credit: Dreamstime