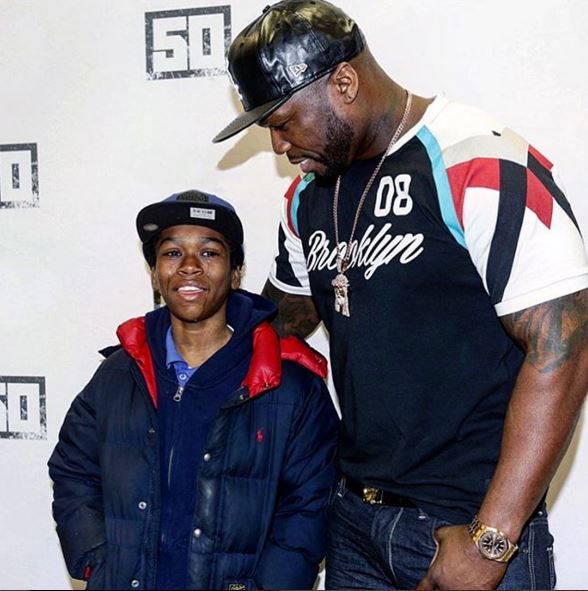 Rapper 50 Cent met his son Davian for the first time over the weekend and he can't stop gushing about him.
In a series of posts on Instagram, 50 Cent talked about his son's performance at school and how he's got swag like his father!
50 has not revealed full details on the reasons why he just met Davian for the first time but he seems to be making up for lost time.
He said:
Photo Credit: Instagram/50 Cent