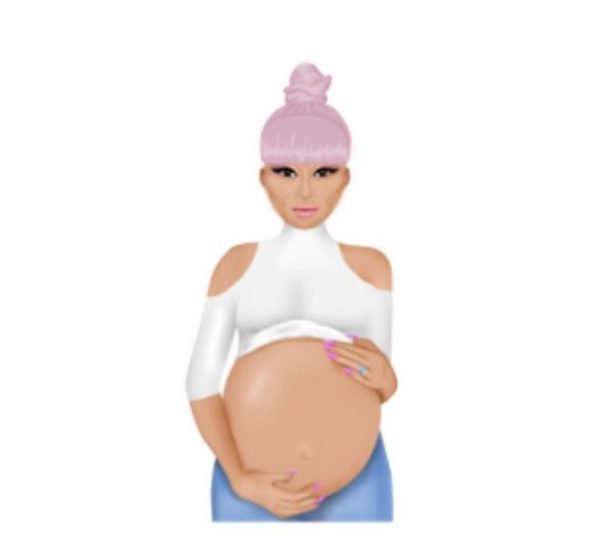 We are still reeling from their surprise engagement after dating for barely 3 months! Now Rob Kardashian and Blac Chyna are expecting a baby.
They both posted a Pregnant Blac Chyna emoji on Instagram and it definitely has made a huge buzz. Kylie Jenner, Kim Kardashian and Tyga have expressed their support by liking the photo on Rob and Blac Chyna's page.
This will be Rob's first child and Blac Chyna's second as she already has a child for Kylie's boyfriend Tyga. Here's a video confirmation from Blac Chyna's Mum –
Here's the same photo posted by the mum and dad-to-be.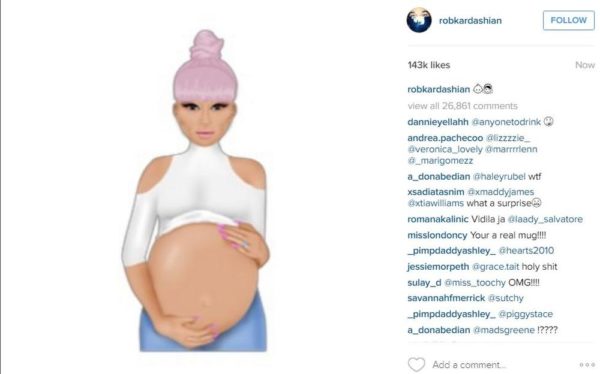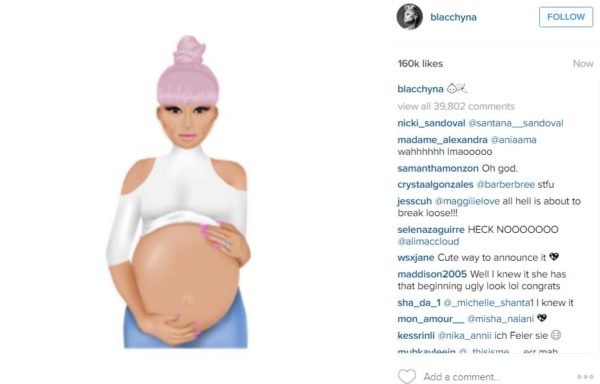 Photo Credit: Instagram/Blac Chyna | Rob Kardashian