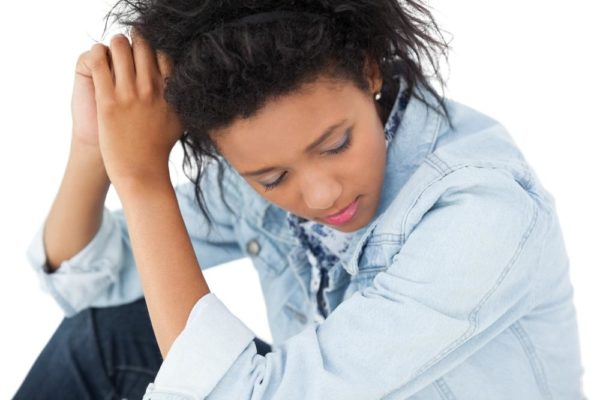 I've always had a thing for romantic stories. Maybe it's because I've got two divorced parents who haven't found love yet. Loneliness and false hope have stuck with me all through like my guardian angels, well, guardian angels don't ruin everything but you get my point. This is one chapter of my story and it's no fairy tale, I'm sorry.
Some girls crave an alpha male, that bad boy we think we can fix but that has never been my type. All I've ever wanted is happiness. Someone who would love and respect me. Someone who would see something in me that no one else sees. The guy who is so sweet and would never hurt a fly. Sadly, no matter how careful I am I always get hurt.
Two years ago, I was madly in love with an Irish man who was working in an oil company in Lagos. We spent most times together, he was very romantic, took me on trips all over the world with him. After a few months I showed an interest in taking the relationship to the next level. I've always believed that one shouldn't linger in a relationship with an unplanned future. To my surprise he ended it, he said his mother would drop dead if he married a black woman.
After that, I decided I'd never date. I focused on my career as a baker. Screw men. I can always adopt later on in future. I can even live with dogs, at least those bitches are loyal.
Two years went by, and I developed my brand. I opened three stores in Nigeria. Currently working on opening one in South Africa later this year. Everything was perfect.
One day I was at my store in Abuja when a man walked in. You know when that cute man walks in and everyone just looks at him like damn. He looked like he was in his late thirties. He was fit and by fit I mean sculpted biceps, big chest, protruding through his shirt. He had on a pale blue shirt that day and was tucked into a pair of black pants. Oh and his shoes were Salvatore Ferragamo. A man with impeccable taste, oh how dare I resist.
It's like everyone's eyeballs left their sockets and were orbiting around this gorgeous man. He seemed oblivious to it. All he did was walk to the counter and talk to my staff with a British accent. My legs quivered. My heartbeat quickened and I began to swelter the moment his eyes met mine. Of course, I had to look away.
"You own this place, right?" said that deep British accent. I acted like I didn't hear him. "Amanda…"
He was going to say my last name then I answered, "Yes sir."
"You are so inspirational. My sister talks about you all the time."
"Oh really."
"Yes, she told me that you've got baked stuff with inspirational quotes. You've completely re-invented stress eating. You're like a therapist."
I giggled.
"I've got a meeting to attend but I'd really love to sit down and get to know more about you." Slipping his hand into his pant pocket he added, "If that's ok with you."
"Yeah it's fine," I said, giggling. I caught a glimpse of a woman looking at me up and down. For a second I wanted her to choke on my muffins but that's not even good for my brand.
He pulled out his business card and said, "I'm Stanley. Give me a call whenever you are free."
I handed him my business card. "Will do, Stan."
I saved his number and we chatted via Whatsapp for weeks because we were both too busy to meet when we wanted. That was when I realized he travelled a lot. One day he was in London, another day in Japan, then South Africa, then New York. It gave us time to know about each other. We developed a great friendship where we could say anything without shame. We talked about our past relationships and childhood.
One night when I was back home in Lagos, we finally met. We sat at the table in this fancy restaurant and wondered what we hadn't discussed. We decided to talk about the people around us, guessing what their story was. We laughed a lot.
Looking me in the eyes, he said, "You're so amazing, so beautiful and intelligent. I don't understand how anyone would mess up a chance to be with you." He was referring to my ex. We didn't talk about him during dinner. It must have been on his mind the whole time. It made my eyes water.
After paying the bill, he asked me, "Would you like me to drive you home or would you like to come to mine and we can talk some more?" He paused for me to say something but when I didn't he added, "I'd be a real gentle man, won't force you to do anything you don't want to."
We ended up at his place in a hotel. He had a nice view, facing the ocean. We sat there drinking wine and talking about embarrassing moments. While leading me to his bedroom to sleep, he mentioned he'd sleep on the couch. I held his hands and I told him, "You don't have to."
My lips pressed against his. Our tongues met. Our hands explored each other's body parts and we got lost in time on his sheets.
After that night, we kept chatting. Then he went to London, and New York, and Kenya, and Paris and then he stopped saying much and I lost track. It was all late replies from there. I complained. The annoying thing was that he had a laughing emoji next to his name on Blackberry Messenger so although he apologized it seemed like he was laughing at me.
One Sunday, I was at ShopRite in Lekki, Lagos and I found him. My lips parted to call his name that's when I saw the little boy next to him. There was a woman as well, she had bump in her blouse. The way he looked at her, I knew she wasn't a sibling or friend. The little boy called out, "Daddy." His hand tugging on to Stanley's shirt, he said, "Daddy, I want. I want." His arm stretched forward, finger pointing at the shelf.
Photo Credit: Dreamstime