Menswear brand Maxivive is out with their Pre Harmattan/Dry 2016 Campaign. Here's what the brand told us about the inspiration behind this creative project.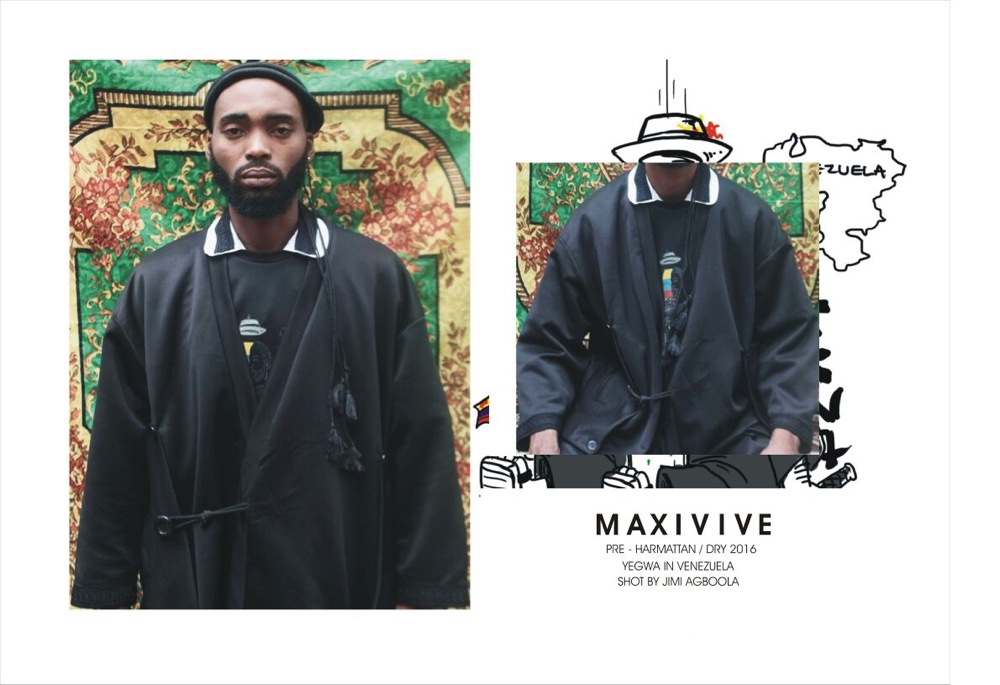 Head Designer/Creative Director Babatude Opeyemi of MAXIVIVE and MXVV brands talks about his inspiration behind the pre release of his new campaign and collection;
"If science is experimenting, so should fashion. Growing up has always been fun knowing how much I look up to visiting or living In Venezuela, even if its just for a day or maybe a year."
This season, Maxivive and Mxvv has decided to pay homage to our creative director by experimenting in his lavish desires by placing three simile un-connective variables into play; Yegwa, a unique and personate fashion outlier based in Lagos, Nigeria titled "The Strange Man" in this experiment.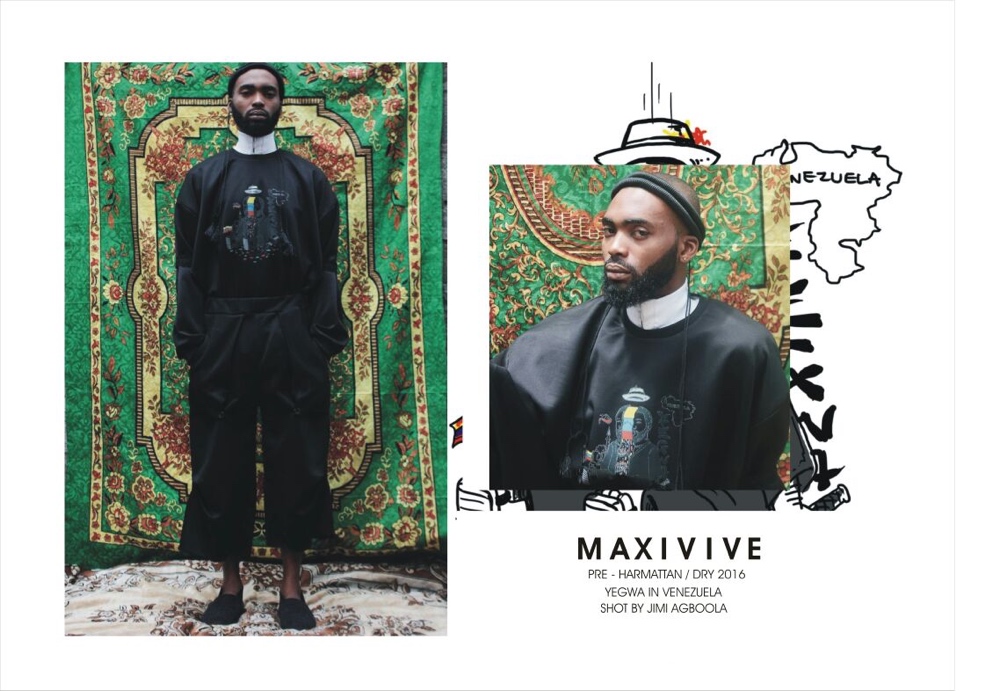 Islam, a monotheistic and Abrahamic religion with strong and highly formidable believes which is set to be the largest religion on planet earth in the future to come, and Venezuela, a Caribbean country with diverse attractions including oil which made the country rich and now in severe economic hullabaloo as the country's economy is plummeting.
With this project titled "YEGWA IN VENEZUELA" we have been able to borrow a personality and a major believe trait to send on a mission into the foreseen dreamland where we monitor how ironically the entire experience and interaction of the strange man has got to do with the present hysteric conditions of both the religion and the country.
How beautifully extravagant would it be from our aesthetic to view a reverse implication of an economic turmoil with it people not displacing so much of it, as they step out in luxury.
Credits
Brand: MAXIVIVE | @maxivive, MXVV | @mxvv_ng
Creative Direction and Styling: Papa Oyeyemi | @papaoyeyemi
Photography: Jimi Agboola | @jimiiagboola
Model: Yusuf
Layout: Vernacular | @verna.cular
Artwork: Osaze Amadasun | @osaze_amadasun
Personality Represented in Art Illustration: Yegwa Ukpo | @ivwri
Art Illustartion Collaboration: Babatunde Opeyemi | @papaoyeyemi and Osaze Amadasun | @osaze_amadasun