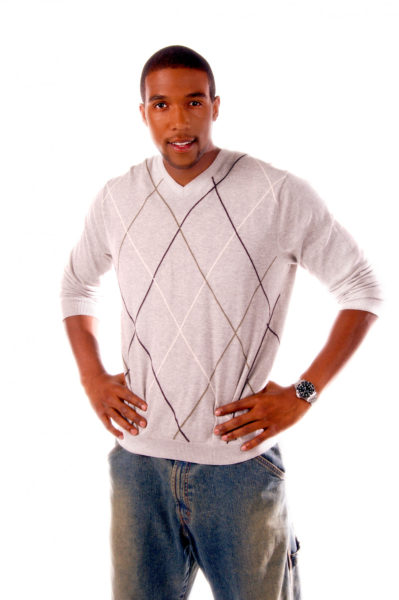 I've heard them talk about each other: I've heard her talk about him when he was not around; and have heard him talk about her when she was not around. But I was not prepared for the confrontation of that memorable Saturday afternoon. It was memorable for the nation, and it was memorable for its revelation of the strange ways of our specie.
It would have been easier for me if other tenants had been home to act as peacemakers; but it was a special Saturday and other places could offer much more fun than Number 167 Caroline Street.
"Damned pig!"
That was what she called him to his face. That sums up the idiot as far as she was concerned. What sort of fool leaves fish gills in the refuse bin beside his door, right on the corridor where everybody would have to pass? A fool that is full of shit because of his confidence in his foolishness.
That thing smells for God sakes! Is he the only one staying on this floor? And this is not his first time! He has heard her and other sensible tenants talk about this like ten times already, and he keeps doing it!
He called her a bitch. What exactly does she do, apart from sitting in front of the TV, watching Africa Magic all day? He has seen men walk into her room in the evenings, and they hardly ever come out until the following morning, they would come out looking sated with pleasure. He has seen them: tall, short, fat, thin, potbelly, six-pack, light complexioned, dark complexioned; everything in-between. Her room was next to his room, so sometimes he hears sounds.
Who does she think she is?
"Who the hell is he too?" she glanced at me, as if to win my support, "Oh, I know who this idiot is. He is an educated pig!"
"Watch your mouth!"
"Or what? Or fucking what? You want to beat me?" She was now taking off her black lace blouse, revealing her black bra and the caramel-complexioned, silky-smooth, watermelon-like sights.
"Calm down, Yewande," I said, quickly swallowing saliva, trying to look unfazed; trying not to get too excited down under.
"Leave her alone Sola! Let her strip herself naked to fight me! Why would she not eagerly naked herself when almost everybody has seen her business?"
"I can do whatever I damn well please in my room, I can make whoever I want to see my business!"
"I don't want to see it!" Kayode said with lifted eyebrows.
"But on this corridor," she continued as if he had not interrupted her, "you pig, you can't throw fish gills in the bins! It is not allowed!"
"It is my bin."
"It makes the whole place stink."
"It is a bin for God sakes, it's not supposed to smell like the fake perfumes you use!"
"I'm sure the smell sits well with your twisted…"
"Please, let's be civil about this!" I shouted as loud as I could, because I had been weakened by the day's activities, and I was already tired of the whole thing, and I really wanted to sleep.
I was surprised by the immediate effect my words had; I was surprised that they stopped to listened, like two fighting kids waiting for a parent's weighty word. I decided to milk the advantage dry.
"Look, this is not about your private lives, OK? Let's leave the finger-pointing and name-calling, let's face the real issue. The real issue here is general hygiene, so, Kayode, everyone here is pissed because of the disgusting smell from your doorstep. Please, don't be a nuisance here."
"OK." Kayode murmured.
"Please dude, for the sake of peace."
"I've heard."
"Thank you." Yewande said as she turned to walk back to her room with the strides of a self-conscious beautiful woman.
I was glad; so I said to myself, "I can finally get some sleep."
It is usually easy for a tired peace-loving man to sleep, especially when there is a bed and a quiet room. I had the AC on. Even if it had been hot like those late February afternoons I would have slept anyway.
I drifted off.
Soon I thought I heard a knock at my door. It was not expecting anyone. Whoever it was seemed patient at first; I hoped he or she would give up as soon as possible and walk away to come back some other time, or not.
I heard the knock again. And again, and again. I heard it when the hand left the door and went for the glass window; the knock on the window was an impatient one.
I was too sleepy to stand up. The impatience I perceived seemed to become desperation, whoever it was seemed determined to get a response. The thing is, I wanted a few more minutes on the bed. I was disturbed, but I didn't care.
I wanted to say go away. I didn't move on the bed, determined sustain the impression that I was not inside, determined to make the fellow get the message.
When I opened my eyes later, it was dark outside and the wall clock said a quarter to nine. I heard voices outside – outside my room – even though I couldn't say precisely where on the floor. I heard voices: a man and a woman, an excited pair.
I knew what could have happened, or what could be happening; I thought the other tenants had come back. I was wrong.
I rubbed my eyes, sauntered to the door, then out of the room, and slowly towards the direction of the sounds.
I saw Yewande and Kayode in Yewande's room; they did not care to close the door. I saw how far they had gone and how far they would still go.
"Hey! Sola, join us!" she said with a broad smile. "Celebrate with us."
"What was the score?" I asked, knowing without a doubt that the Super Eagles had won the game.
"Three O," Kayode said and took a swallow from the green bottle. "And you, you sleep like you're dead. I wanted to watch the match in your room."
"Sorry. I was very tired."
I took one bottle from the crowded table between them.
"Tough game o. Emenike scored two of the goals," said the one who had been called a bitch who was now holding a brown bottle.
"So we are the African champions." I said.
"Yes we are." Said Kayode.
The beautiful woman nodded at me. "Are you okay with that one? I have Osomo here o. Regal sef dey. No dey dull yourself o. No dulling."
"I'm okay." I said.
Photo Credit: Bobby Deal | Dreamstime.com