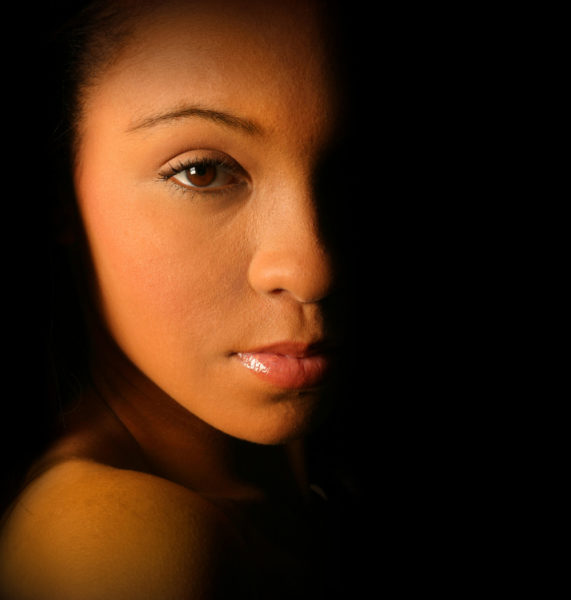 She called. I mean my younger sister, sounding very disturbed, very urgent. She said something about needing me at mum's house. I wondered what it was but she wouldn't say. I had to pick Tere up from the crèche and I said so. I'd go to them after that.
I parked my car in front of mum's house. Took a deep breath, trying to soothe my nerves. It wasn't working. The fine hairs at the nape of my neck stood; there was something amiss.
Something stronger than the urgency in Tori, my younger sister's voice. Something more sinister; the feeling at the pit of my stomach didn't help either.
Apprehension set in.
I locked the car as I walked behind Tere who was hopping toward the front door of the house screaming for his grandma. His excited squeals got muffled as the door opened and he went inside. His chirpy disposition was the exact opposite of mine. I walked in and the sobriety of their faces hit me.
Something was definitely amiss.
I dropped my keys by the side table as I asked "Mami Ki lo de?"
My mother looked as if she had aged by a hundred years since the last time I saw her which was two Saturdays ago. I turned to my sisters for answers. None was forth coming. My wobbling knees almost gave way. And so I decided to sit on the closest sofa.
"Mami?" I opened my palms outward as a helpless sign of "What is it?"
"Matthew." She muttered, looking at a spot around my feet with an unseeing eye.
"Matthew?" I reiterated "What about him?"
By the way, Matthew is my first and last love. The father of my beautiful kids.
"Matthew." My mum's voice broke.
He was supposed to get my facial wipes on his way back from work. That was an hour ago but of course that was okay. Traffic in Lagos was not worth sweating for. I had pinged him some hours ago to remind him. He had pinged back that he was on it. So my mum saying his name like a prayer didn't make sense. Nor did this feeling of apprehension. Like something bad was about to happen. Or had it already?
"Mami." I called out with more vehemence. Something in the tone of my voice made her abruptly look at me, for the first time since I got there.
"He's deeeeeeaaaaaaadddddd" Mami fell to the floor and began to wail uncontrollably.
I would have laughed if it wasn't for the severity of their faces. I leaned back into the sofa, resting my chin on the heel of my left palm, looking intently at my sisters this time. They joined her on the floor crying, hugging and comforting her.
"You better stop this joke." The words came out almost like a whisper as my heart beat a wild staccato.
The phone rang somewhere in the room as the voice on the TV suddenly became louder. The previous program had been interrupted and a somber faced reporter was talking about a group of people killed by a drunk driver.
I watched as the camera zoomed in on one of the men. And lo, there laid my Matthew. My husband of seven years, lying in an unnatural position on the floor with blood on his face and head.
And in his hands, were my facial wipes.
***
Seven hours before
***
He banged the door as he left for work. I couldn't care less because I was actually fed up with his constant bickering. I wasn't going to let our fight rain on my parade, not today. I had had enough of all the negativity from him. It was time to get my groove back.
So I decided to get the house arranged. The early morning routine of preparing two kids and that other kid, ready for school and work respectively, usually left the house a tad unkempt. I began picking up clothes, mismatched pairs of socks, talcum powder and undergarments strewn across the sofa and the dining room.
That other big baby had also left his dirty plate on the dining table.
Mtchheeeewwwwww.
The bane of my existence, I thought. I picked up the empty wipes pack. I needed to remind him to buy a new one. So I texted him.
***
Suddenly all the memories came flooding back.
The first day we met at a campus fellowship in the university. The way he'd walk me to my hostel and I'd have to walk him back to his and then, he would walk me back to mine because the conversations just won't finish.
The first time we both got our posting letters to different NYSC camps. Oh! How we both shed tears of joy and pain. We were going to live our dreams, for that we were happy. But then, we were going to have to do that apart. That was tortuous.
The message he sent to me saying he had gotten a job few months after his NYSC. How elated I was. I literally composed three songs that day!
The first time he proposed. It was just both of us underneath a cashew tree when he had come visiting me at my grandparents' house. He had made a small ring from the fronts of a palm tree in our compound. We had laughed at the ring because it was big enough to be a bracelet. Looking beyond the austerity of the ring, I accepted to be his wife and start forever with him. He made up for it on his birthday with a party full of pomp and pageantry.
The first night we spent together as a couple. Arrrrgggghhhh, sweet, sweet love.
The first time he held our daughter. The raw emotions could only be summed up in his tears and quick kisses. Our son's birth wasn't any different.
I remembered all our firsts.
Aaahhhhhhh, I loved that man. And then it dawned on me; he might have been the most annoying person I had ever met, but then he was my love. To have and to hold. He might have been bossy, but it was because he was human.
Everything became clearer. How sometimes we allow the bad times outweigh the good not because we take for granted, the proverbial bird at hand.
What I'd give to have those seemingly bossy days back.
Now I'm forced to live with him… only in the pages of my memories.
Photo Credit: Dreamstime