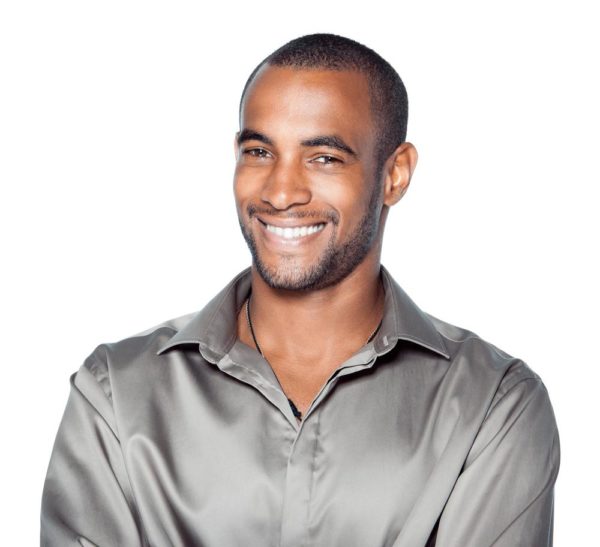 You were on your way to the office one rainy, windy, Thursday morning, looking forward to your meeting with Mr Damon who had read about your exploits online and seemed desperate to invest in your company.
You've had this dream of dollars for a long time, and it seemed the universe was about to do something spectacular; so you were up early that morning, when it was still dark as night, before some witch wakes up to tell you what to wear, or to tell you to take it easy with spicy greasy fried chicken.
You decided to drive in silence. You said a difficult "no" to Tosing's new CD which had your favourite song "Na Only You".
The traffic was wonderful. The roads had been flooded but it was not the kind of flood that could sweep a toddler away. Your drive was slow and steady.
Then, suddenly, things began to go south.
First it was the tyre. You had to come down from the car, you had to change the tyre and get on with your life.
It was a make-or-break meeting for the next level you had in mind, so you got wet, soaked, cold; your clothes got heavy.
You didn't mind. You got the bad tyre out and replaced it with a good one.
You glanced at your waterproof watch; time was now like a sniper, targeting your head from a distance. Solutions! Solutions! Solutions! Jah, show me the way! You decided to open your mind, to hope for the best. You thought about the extra clean suit in your office.
You pondered on the consequences of keeping Mr Damon waiting; you really didn't want to keep a potential investor waiting. You decided to change your route, you decided to pick up speed.
More speed – to your mind – would help. First, you would keep your leg on the accelerator and work out some Evel Knievel cum James Bond-kind of driving; then you would put your months of experience as a fashion model to use. There was a time you would leave the runway in a minute and come back with a completely different attire in the next, still looking fresh and clean. You were that sleek.
As a twenty-first century savvy young man, you wanted to give your phone immediate attention in response to that expected familiar sound. It could be something urgent. It could be Mr Damon.
You reached for the phone; it was your wife, and before you could say the four latter word that came to your mind, you heard a crashing sound and felt a sudden pain in your head as if Floyd Mayweather had just given you a warm-up punch.
The car had stopped suddenly, you touched your head with a grimace. You grunted like one would do in the toilet while trying to get some rock-hard stuff out of the body. You saw the white airbags, your very first time of seeing them in real life. You had seen a couple of them in the movies.
The rain poured outside; you wanted to see ahead through the windscreen.
No way. Leaves. Wet green leaves. A giant tree had said "no way" where you thought would be a "faster way".
You started the car; all you got for turning the key was a coughing sound. You tried it again and again and again. Saymu ni.
You remembered the word of the man of God during his sermon last Sunday: "The righteous man may fall seven times; he gets up again…." even though Pastor Onyeachonam did not complete the verse, and you knew who you were deep down within.
So you held to the part that suited you, got out of the car, and decided on an okada.
"Tisco building." You said curtly.
"Hundred Naira."
You jumped on the okada, still feeling light-headed from the crash. The man – the okada rider – was near the water fountain opposite First Bank when you remembered your bag on the backseat of your car. The USB drive with the presentation you had planned for Mr Damon, your I-phone, your I-pad; all in there.
You commanded the man to turn.
He obeyed.
When you got to the car the possibilities you had considered had manifested. You pondered on the speed of the idiots. You didn't leave any of those things in the house. You were sure.
You ordered the okada man to take you back to Tisco.
When he stopped opposite the building you felt your pockets for your wallet. Jesus Christ, what the fuck is wrong today! Your whole life was in that wallet! ATM cards, driver's ID, voter's card, national ID card, cash.
The okada man spat on the wet ground near your feet. "Oga, abeg give me my moni make I dey go."
"Bros, abeg o. There is a situation."
"Oga, whish kain wahala be dis nah? I ask say you get shange? You say you get. If you no get moni, sebi you for tell me."
There you were, looking pathetic like a bum, getting insults from an okada man.
That day you didn't see Mr Damon or any white man. When you got to the entrance of the complex it was said that the lift had stopped working, so you had to use the stairs, you had to hurry seven floors up while panting like determined obese man attempting a marathon.
You stopped at the fifth floor to catch your breath, you glanced at your watch like the hundredth time, it was a hopeless situation but you had heard so many testimonies in church about holding on to your faith.
By the time you got to the seventh floor, breathing as if you would soon spill your guts, you were told that the lift was now working and Mr Damon had descended in it on his way to the airport; on his way to Lagos.
"F*ck!"
You had to beg someone to pay for your trip back home. You met a thin man in blue shirt, red tie, black trouser and matching shoes who kept smiling as if he had just got a cheque, who nodded three or four times when you ended your abridged story of the day's woe with a plea for help.
You were not surprised when he started with the whole John 3:16 thing.
You knew these things, so you had to let him know. You had attended Daddy's church for like a decade before joining Pastor Onyeachonam's church.
"I'm not talking about joining church." the man said. "I'm talking about having a personal revelation of who Jesus is."
"Jesus is my saviour." You said.
Then he went on with all that, "Not all who say to me Lord Lord…..but those who do the will of my father…"
As soon as he begins to quote a passage you would help him to complete it, so that he would be convinced. But he wasn't, because he shocked you and bothered you and annoyed you and intrigued you.
"The Lord says your wife is a witch. The Lord says your cup of wrath is almost full for what you have been doing in his church. You really need to repent."
That was all he said with the calmness of a sleepy child before he stopped beside Ijapo's first gate.
Even if the man could spin a theory from your bad-luck-day story, how could he possibly know about Biodun, Kemi, Toyin, Chioma, Banke, Chinwe, Titi, Bisi, Folawe……church girls that have been doing what your wife should be doing.
When you got home, your wife welcomed you with a toothy smile and said: "Darling, didn't I tell you not to wear that shirt?"
That really got you wondering, wandering in your mind, seeking for a way out.
Pastor Onyeachoman would say "The truth of the matter is…"
You wanted to know: What is the truth of this matter?
Photo Credit: Juliengrondin | Dreamstime.com