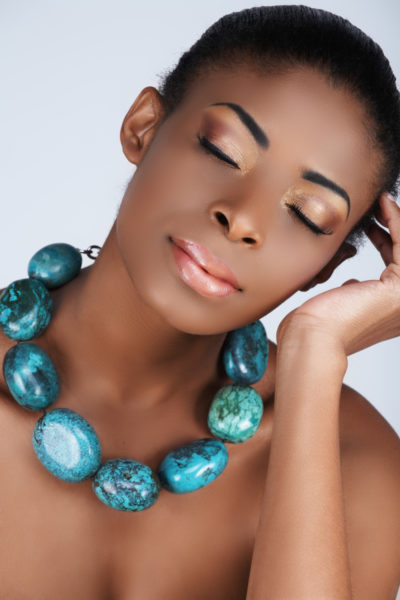 There I was- looking out the window and reminiscing staring into space. My Mr. Perfect slowly tip-toed towards me and tried to tickle me. I laughed. Then he calmly asked "what's on your mind?" I replied "nothing".  He didn't seem convinced by my answer and I could bet he was gonna ask again so I quickly said "Stop looking at me like that jor. There's nothing on my mind. I was just watching and studying the lizards. Fascinating creatures they are". He laughed until he almost chocked. Apparently, he thought it ridiculous and irritating and wanted us to talk about other things which we did.
Weeks ago, we took a walk in the park and it felt "interesting". These "wait and take" photographers came to take pictures of us together and after turning a lot down, we succumbed to one eventually. He said "oga, see eh, e go beta make we go stand for that tree side. The picture go fine with that background". "Abeg that's not necessary jor. We can just take the picture here instead of walking up and down", I said to My Mr Perfect. He seemed to have a different opinion. He said "Baby, he's the photographer here now! It's better we follow his directions because he's the professional here and seems to know the job well". I reluctantly accepted and took a walk there being all lovey dovey.
Now, my major issue wasn't about walking there; it was about the memories I had.
Let me back track a bit: firstly, I didn't even want to go to that particular park but I did; and now, the same spot? This is such a terrible coincidence, I thought. "Aunty, look at oga; put your hand on his chest and just smile. Show your teeth". Immediately, I snapped out of my thoughts and began to laugh. "Abeg abeg. Is it prewedding shoot we're doing?" My Mr Perfect laughed and said to me "you eh. You like trouble sha. We're practicing nau". We both laughed and the picture session was done so quickly. It was done but it had brought back memories I thought I had put behind me.
I call My Mr Perfect "my Mr Perfect' because that's who he is to me. He's the sweetest. His love for me, I can't phathom or attempt to describe accurately. He sees my needs before I mention them. He understands me, and has been there through it all…but there's just one thing: he isn't you.
Isn't it amusing that he's bought me a few perfumes which I've used and discarded the empty bottles,  but  I can't bring myself to throw away the empty bottle of that perfume that reminds me of our beautiful moments together? I laugh at myself whenever he says to me "babe, you that likes to throw things away, you still have an empty perfume bottle here. You're funny o". You know, I actually believe I am- just not in the comedic way. Ohh… Have I also mentioned how I can't bring myself to delete the picture we took together the last time I saw you?
The line "flames to dust, lovers to friends, why do all good things come to an end?" from Nelly Furtado's song got me thinking after we parted ways that day and in fact, several days and months after. I kept asking myself "didn't we have something good? Something priceless?"
What we had wasn't perfect but it was different. No one else around me understood exactly what it was we had. To be honest, I couldn't too. One thing I can say is "it was real. I believed it. It was special. We understood US!" I would wear that hand chain every other day and severally, I've had people say to me "it's very fine. Where did you get this" and I'll proudly say "someone actually got it for me".
I thought I was over you already. I thought I had moved on but perhaps, I haven't. It's sickening. How have I met my Mr Perfect but you keep showing up in my thoughts and messing with my head? My Mr Perfect loves me and I love him too. My only problem is its everyday love. I don't want everyday love! I want more. I literally do some sort of comparism with every single thing and I make excuses for your shortcomings. Why? I don't know! Sometimes, I ask myself if I actually want what we had back.
Maybe I'm saying this because he isn't you. He can never be you. What you and I had wasn't everyday love. It was special. It was different, but, I think I have moved on.  In fact, I know I have moved on; but this question keeps re-echoing: why have I forgotten to forget you?
Photo Credit: Dreamstime