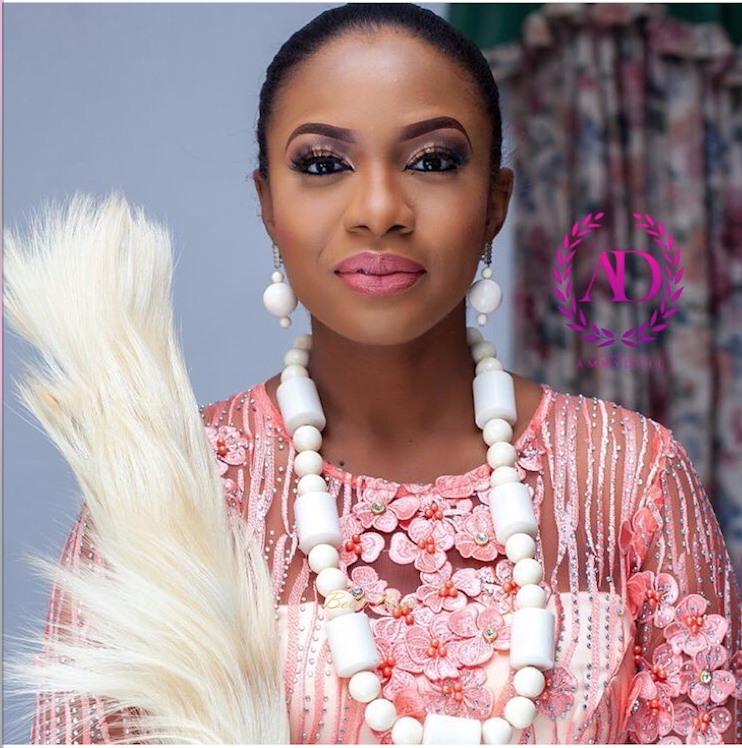 1. First, I dedicate this to my mom Ngozi Stella Nnamani Ugwuegbu, Star Star, who would have been exceptionally proud to witness this day, who would have in fact planned for it for a year or two and told the world just how proud she was of her only daughter and last child. I got married, mom.. your loss is still fresh on a lot of hearts particularly my brothers but for me, my greatest loss was that I never really knew you… where there should have been memories there's just blank spaces of what could have been. Nevertheless I eventually met you, I discovered you and I eventually found you in who I became because everyone that knew you would testify that in every way… I am my mother's child. Thank you for giving us the absolute best while you could.. and for fighting so strongly as long as you did.. you will never be forgotten, we keep the torch blazing as the Nnamani Ugwuegbu Clan.
2. Long Live The Chief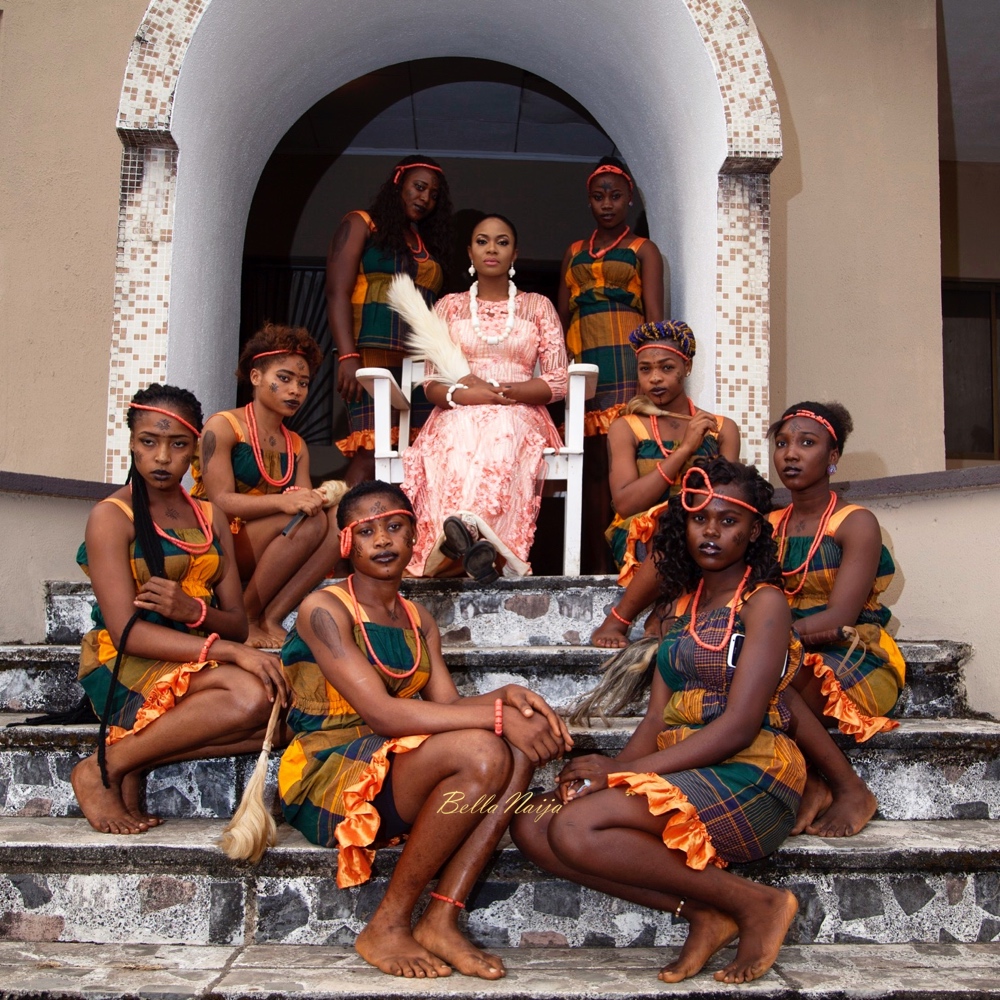 "I am black because the white man labeled me black to differentiate me from his white, I am Nigerian because the white man geographically grouped ethnicities together and named us Nigeria, but I was Igbo before the white man came" – Chimamanda Adichie (paraphrased).
I've always wanted a story type scenario where I was a traditional leader. I'm in love with my tribe even though I can't speak the language, when I think of Igbo, I think of Power, Strength and Royalty so you can understand why I had to do this shoot. I obviously couldn't get my friends to be my subjects so I got traditional dancers to fill in the gap. There is much pride in being Igbo, we kneel for no one!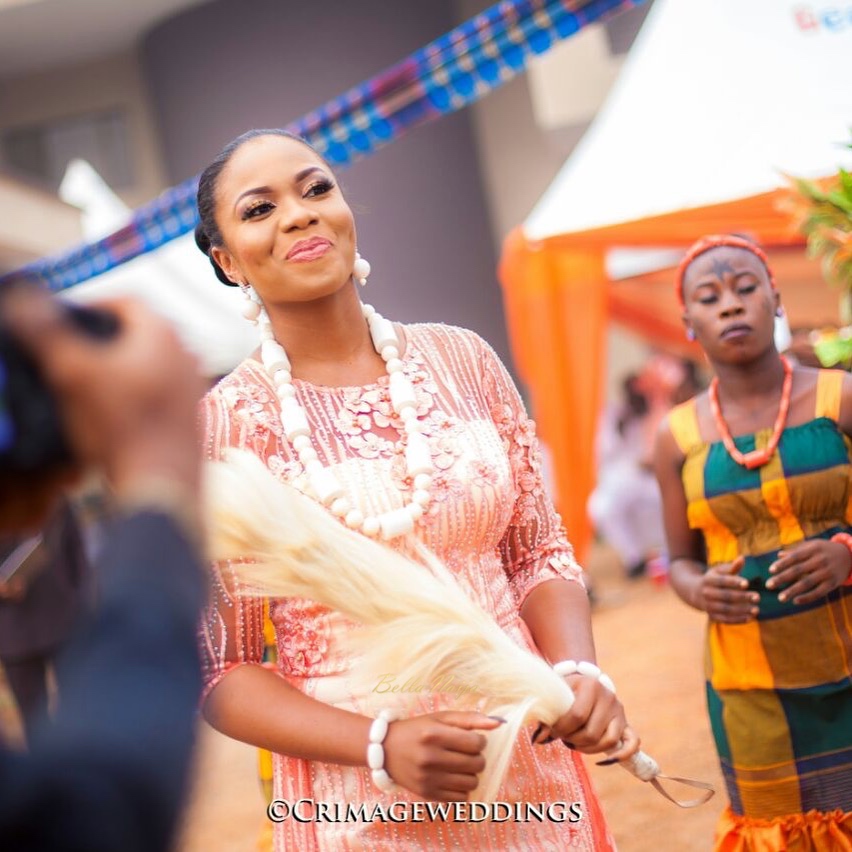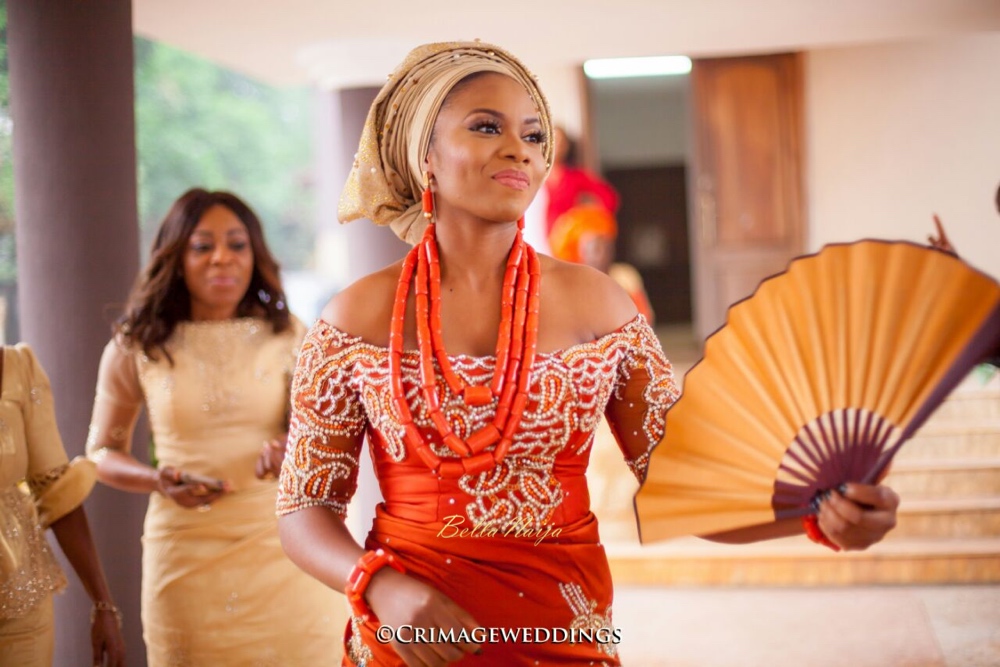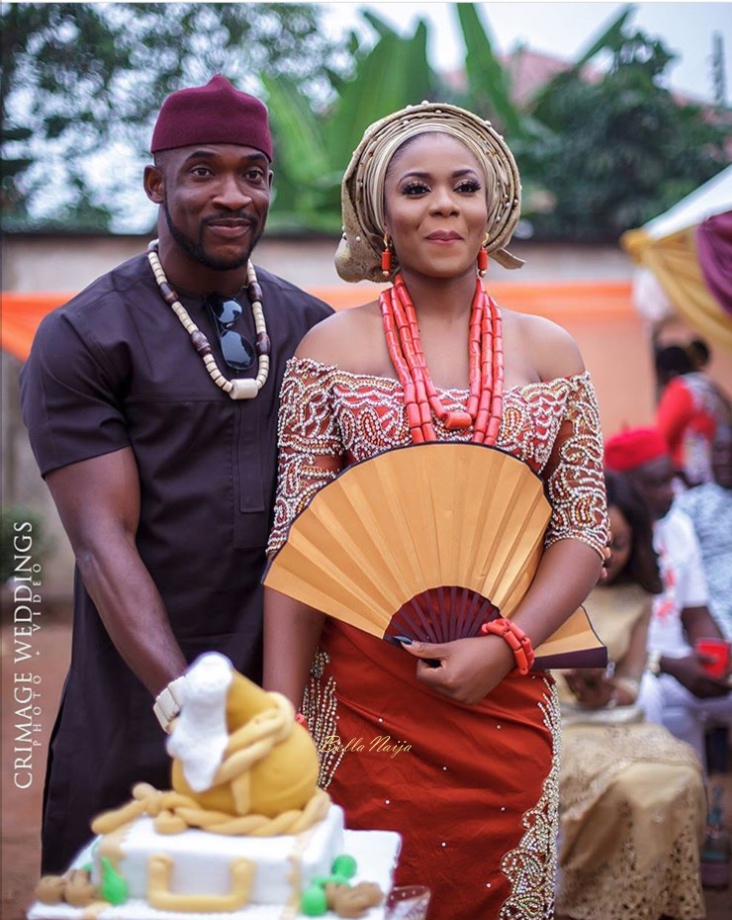 This one on the other hand was as pleasant as they come.. will you just look at that cute heavenly smile? This one is made of something different.. he was as graceful as they come. Original Igbo Engel.. owero this type na market! Chai!.. Our Trad was over.. it was time for Our White.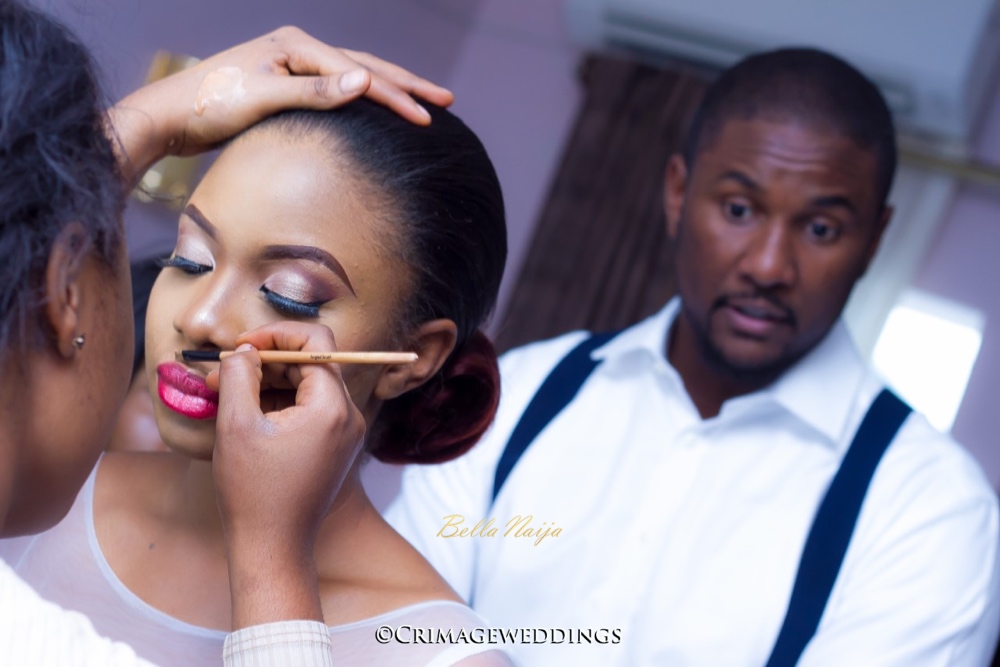 6. Our White was two days later… I was emotionally exhausted. There was still so much to be done.. By the night before the wedding, I hadn't done my hair or my nails. And I had generally forgotten a lot of stuff; my hair piece, my bracelet, my socks (what did I need socks for?), my ear rings and the weave I wanted to fix. I contemplated going from the hotel with my hair packed to the back after all the veil would cover it lmao but my bridesmaids weren't having it. I even contemplated going without earrings but my cousin almost cried. How can a bride go without earrings?! I was emotionally exhausted so I wasn't really thinking it through, I almost cried as well. Luckily the church service wasn't starting till 1 pm so by 6 am I was up. I did my hair, did my nails, got all the stuff I forgot here or there… then the makeup artist didn't show till 12pm with one hour to go.
By 12.30pm we were still on my eyebrows. At this point, everyone was rallying around me trying to get me into the wedding dress, get my shoes on, while I was putting on my make up.. My brother was complaining about something… probably my shoes.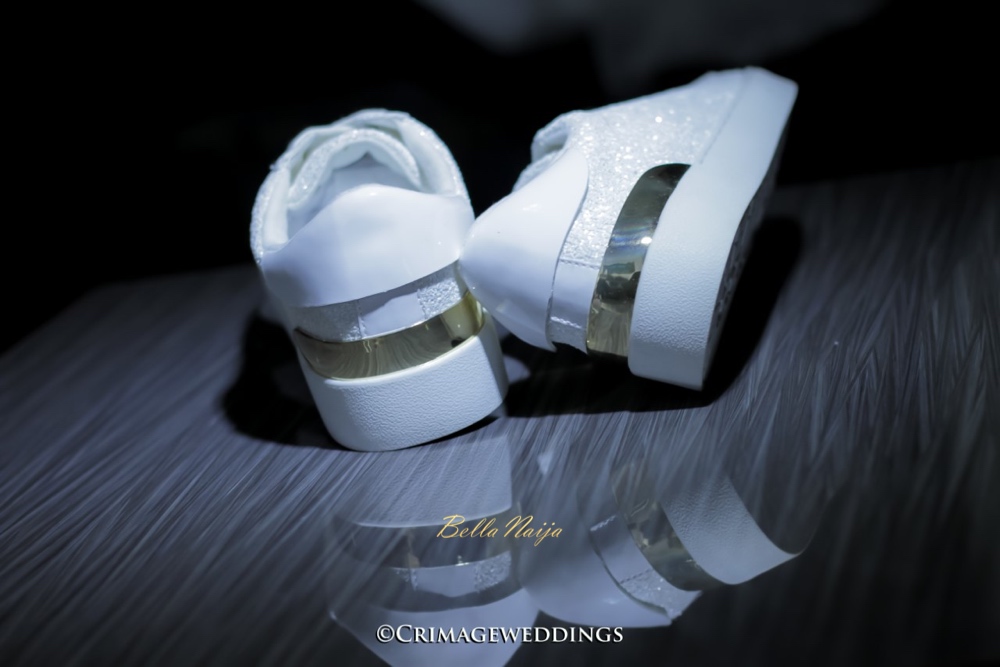 7. I needed socks for my shoes. Everyone had already complained about my shoes before the wedding but I didn't.. couldn't see what was wrong. I was very surprised when they told me I couldn't wear my shoes because they were sneakers, they thought it was absurd and the general disapproval started to give me great concern. I thought my shoes were awesome. I selected them particularly for this purpose, they had glitters for god-sake! I'm a sneakers kinda girl, I didn't want to wear heels – I couldn't.
Not today, not this day, certainly not the whole day. Why couldn't they see this was the only sensible option for me? I had to calm the noise and ask myself: "Dera what do you want? Dera what is reasonable for you?" And my answer was the sneakers, so I wore them. Comfortable feet are paramount for me and anything causing my feet discomfort would show on my face. I obviously wanted happy pictures so the reasonable answer was a comfortable shoe that would keep me happy. I wasn't striving to be different; I was just being the different that was me.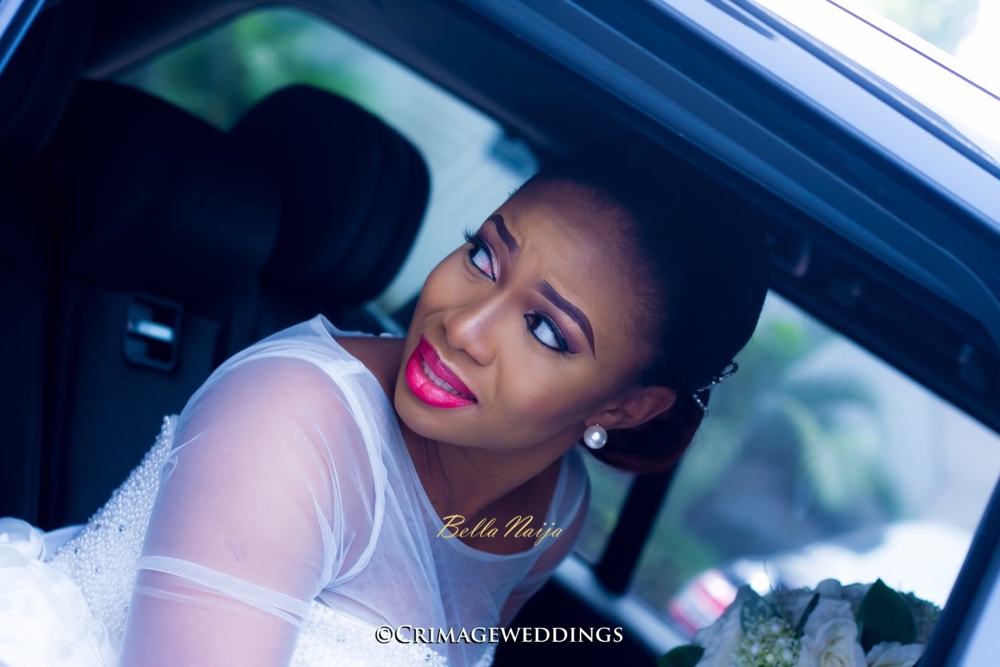 I love this picture because if we're being honest I believe every bride goes through this state of panic where they contemplate things not going as planned. Asides the picture perfect poses, this showed a vulnerability I think occurs at every wedding. I was 1 hour 30 minutes late to the church. Both families had been there since 1pm. It was now 2.30pm. I rushed downstairs in my ever able sneakers but my bridesmaids were far behind because they were wearing heels (and some of them hadn't finished their makeup). At this very moment in this picture, I contemplated speeding off without the bridesmaids. See that red streak in my eye? I was truly frustrated, I almost cried. My aunt had scolded me for being late to my brother's wedding three months before (I was also about 1 hour 30 minutes behind) and had warned me not to be late for my own wedding… but I thought it was a joke, of course it was a joke…but here I was at 2.30pm, an hour thirty minutes late again, to my own wedding.
"Every bride is late, Dera.. every bride is supposed to be late" Jemi and Modele were saying but it wasn't helping, I wasn't listening.. I just wanted to enter the ground while the driver drove past every red light possible.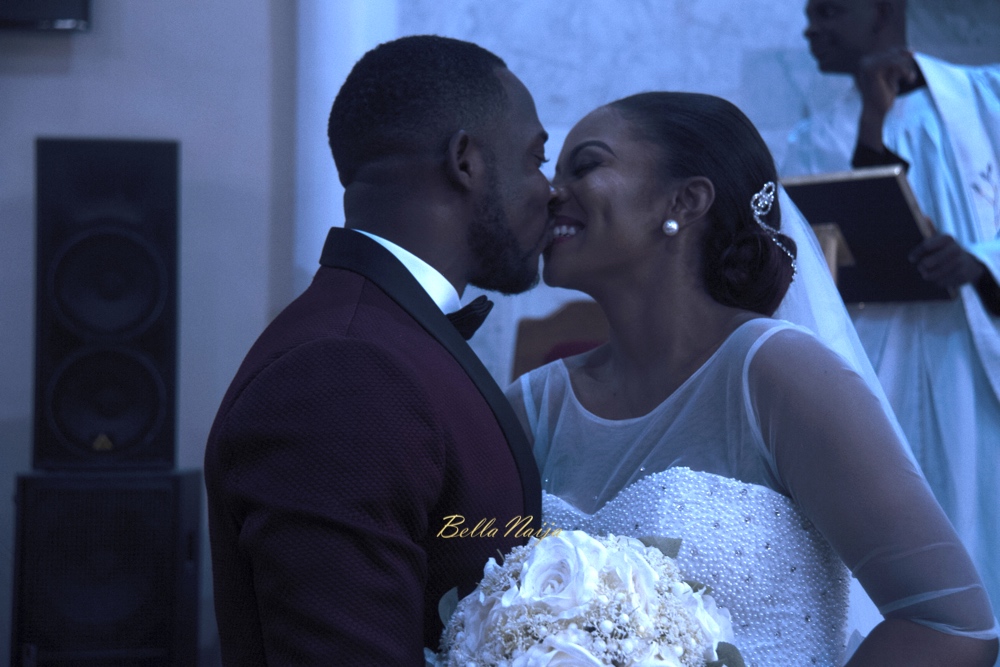 Church.. It happened.. they waited for me <3
The priests were literally waiting for us outside when we got to the church.
The priest said to me, "Quick, quick! Where is your veil??"
Turned to my bridesmaid and told her she had to cover the side of her chest that was showing, all of them had to cover their chests please!
We got married! We kissed!! The priests even had smiles on all their faces!! All my lateness completely forgotten, out with the trash like it never happened! One particular priest kept frowning but in the end he laughed along with everyone cause the joy really was contagious.
I don't think it would have been possible to get through this day without these girls. They were just what I needed for a final push… love 'em to the moon and back.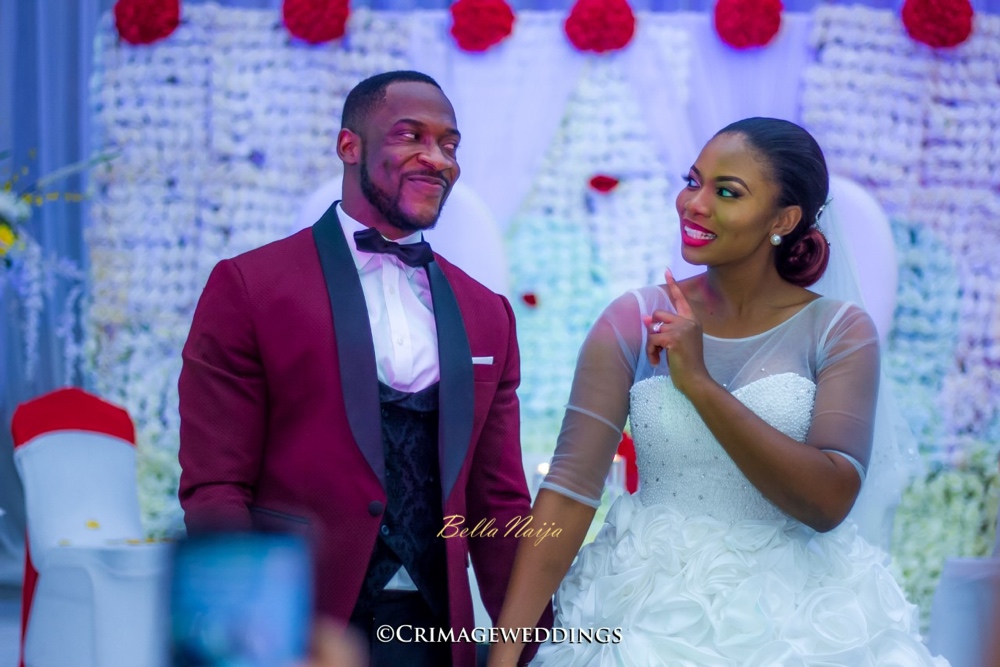 I had only one request for the reception.. I wanted to be able to speak to the person next to me without shouting because the music was too loud and I wanted at intervals to hear Michael Buble. I wanted for people to feel they were at a Christmas Dinner Party, I wanted people to at that moment, remember whoever they were in love with. That's four requests.. and they all came true.
In the end, I got married to this man. My friends asked me at my bridal shower: what is marriage to you Dera?
To me marriage is first a gift: A gift with the presupposition that I have already to a healthy extent explored the gift that I am to this world, have already attained a level of self discovery which makes me wake up everyday with purposeful drive and ambition. At this place of sufficient self discovery to then have another well discovered human being added to me is quite the bonus – a gift from God saying, "You're already doing well Dera, now have this and do so much better.. It's my gift to you".
Secondly it is a team: One shall chase a thousand, two ten thousand – a team to get to work for the purpose God ordained. Pursuing personal goals is great and healthy but the ultimate question for me is if there really is a God in this world what would He have me do? I believe this gift is promptly for that purpose; to help us better achieve with some 'help' mates, the assignments we've been placed on earth for by God. To do and be much better for God, for each other and for our daily aspirations.
Thirdly, it's a safe place; If you're above 23 you've probably been hurt before, broke before, lied about before, betrayed before or rejected before. Human relationships are the singular most difficult aspects of living that can either break us or make us. I believe marriage should be that safety from the rest of the world, a security that enables you to face whatever the world throws at us. A place where you find complete acceptance for the 'different that is you'.
We might say all this is really ideal and hardly realistic and the truth is it really is… ideal. But I say we ought to be looking for ideal and not realistic cause nowadays realistic is pain, heartbreak and deception from the very start and I personally knew if I wasn't going to do it well, I didn't want to do it at all. I have been too happy as a single person to let anyone dull my shine with a dose of world reality.
If your relationship is thriving on heightened emotions and passion, seek for more depth and purpose before making lasting commitments to temporary feelings. I said to God, God I don't want to get married because I've been in a relationship for so long or because it's age appropriate. I need this to be authentic… and He did it for me.
I believe He's waiting to do it for you too.
Thanks for reading.
XOXO
Photo Credit: Crimage Weddings for #DeeKen2016