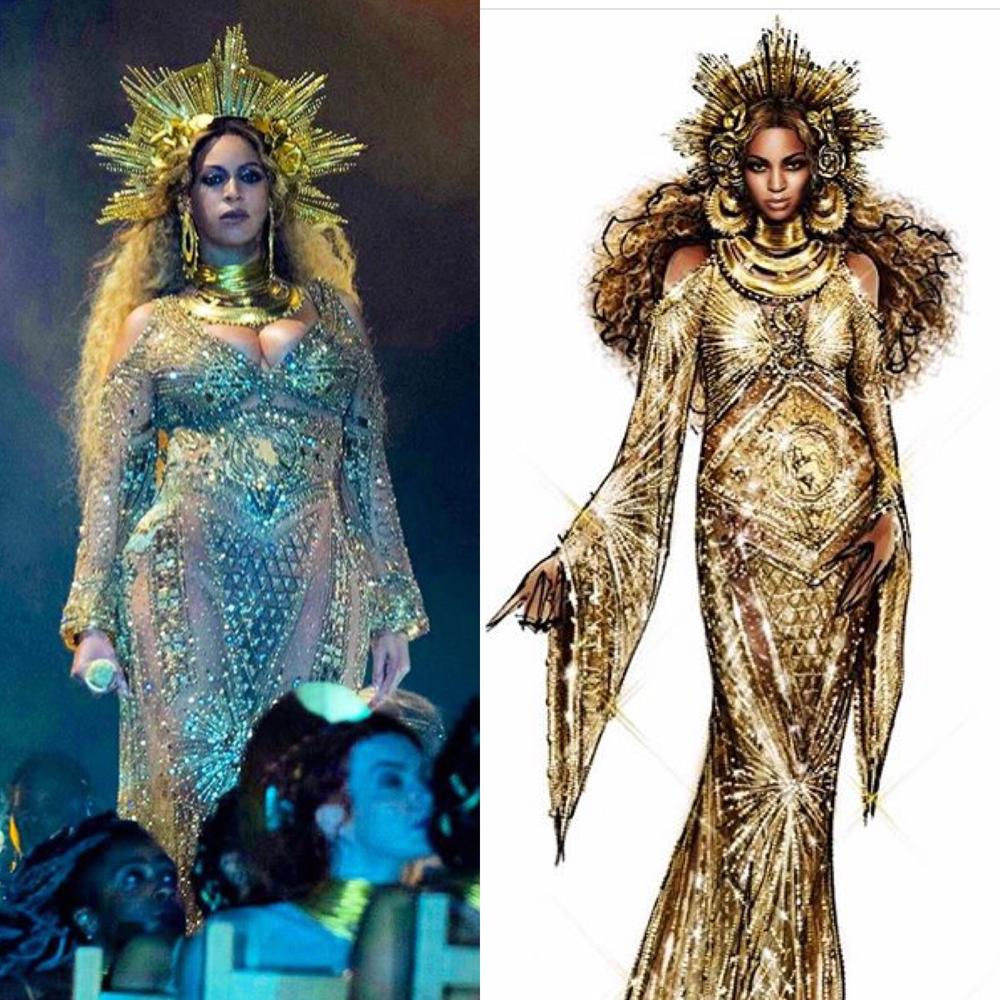 After channeling a golden goddess on stage at the 2017 Grammy Awards, Beyoncé reappeared in a red sequin gown with a plunging neckline – both dresses designed and made by designer, Peter Dundas.
Revealing the sketches for his muse, Queen Bey on Instagram, the designer also announced the launch of the Peter Dundas Eponymous collection. See his sketches below.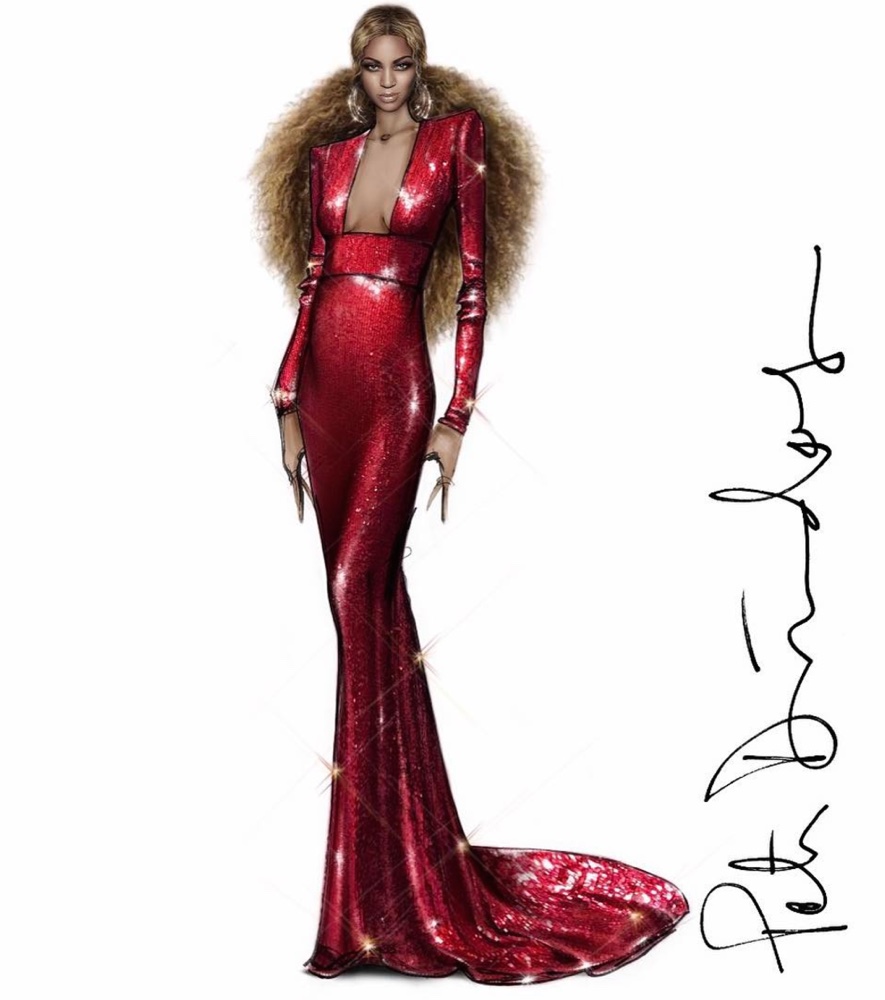 Instagram user @chinnysblog mentioned the golden goddess look was inspired by Yoruba Goddess, Oshun. The goddess of water, fertility, motherhood, and the passing of the generations. See the comparison photo below and tell us what you think!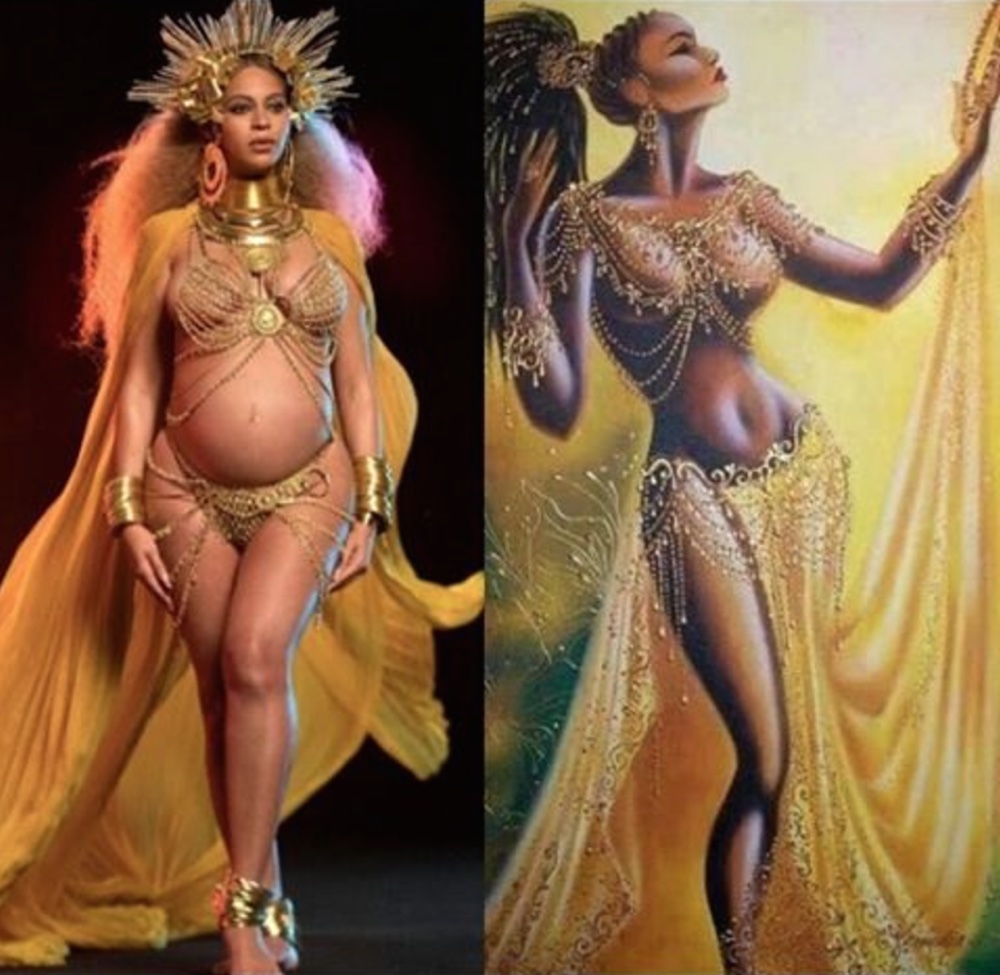 Source & Photo Credit: Instagram | @peter_dundas, @chinnysblog