If asked to describe this book in two words, I'd say: Jollof Rice.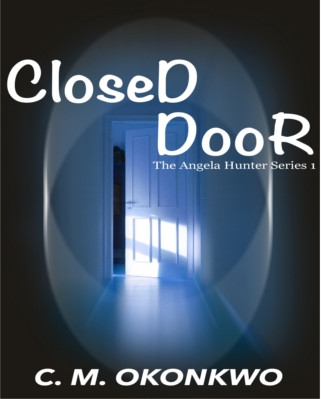 It's been three hours and five minutes after reading Closed Door, the first of five books in a novella series. And, I'm proud to say that I finally have a Nigerian authored mystery I can brag about!
The book starts in the Hunter family home. There, the twins (Angie and Agnes), their love-drunk brother, Sam, and parents, live happily without a care in the world. The biggest issue is getting Agnes to stop hoarding the twins' bathroom, and this continues to be an issue till it isn't anymore. One day, she's found dead inside that space. Wrist slit. Possibly suicide.
A couple of smarty-pants detectives are called in and they decipher it isn't suicide. Prints are lifted off a knife, and the craziest set of interrogations commence.
It's a mind maze, people. I promise. Finding the killer is one thing; learning the back story to the killing is another. It's twice the intensity and twice the satisfaction. I've read very few books where I haven't figured out the killer till the last three pages.
I enjoyed this book so much that I kept flipping pages after the story ended. Guess what I discovered? There's a preview of Jammed Door, the next book in the series!
Glory! Just bought it.
Closed Door's plot is excellent. Great reveal, too. The story wasn't set in Nigeria and the writer worked hard at fitting the characters into the locale. This was great, but, it also created an issue for me.
For some reason, the story didn't particularly connect as something set outside Nigeria. Maybe it's the detectives' brutality that didn't quite click. I know police brutality is common, but are detectives so fearless that they manhandle alleged (white) suspects? It just seemed very Kirikiri, what you'd expect of the NPF.
They were other niggling things here and there, but, for these, I would also consider that my perception might be psychologically biased by the fact I know it's written by a Nigerian.
Asides the above mentioned issue(s), the book is excellent. Would I recommend you get a copy? Yes, like yesterday!
And, if you rush down to the OkadaBooks store, you'll get a FREE copy of Closed Door right now. This offer stands while stocks last till the end of March, so hurry and download the book via the OkadaBooks app at http://okadabooks.com/app.
Happy reading!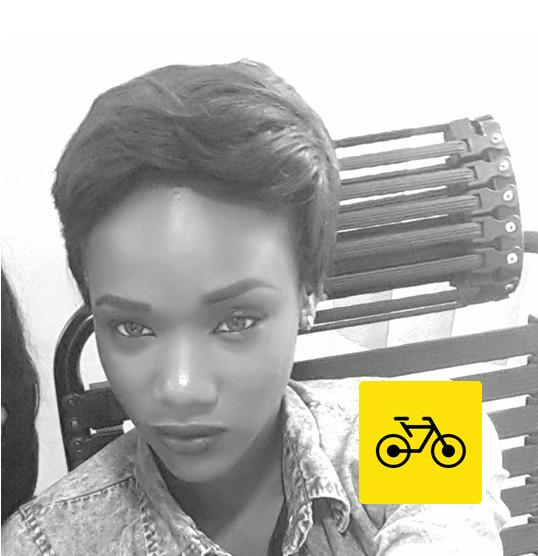 Chiamaka Onu-Okpara is a freelance editor with an absolute love for anything weird. When she isn't wading through punctuation errors, she binge-watches cartoons and writes speculative fiction.
Send her a friend request on Facebook
Email her at [email protected]