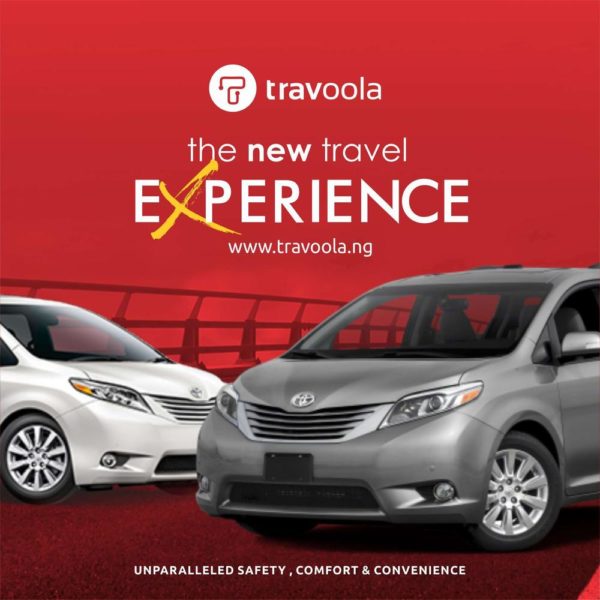 Do you avoid road travel due to the hassle, park queues and discomfort? Would you rather drive because you prefer to travel privately?  Have you hatched a backup in case you experience flight delays and cancellations that could leave you stranded at the airport?
We agree that road travel could be a nightmare, that's why we are on a mission to create world-class road travel experiences across Nigeria.
Be it an interstate travel to or from the airport, an urgent business meeting you can't fly to attend or a road trip with friends and family, Travoola wants to ensure you travel in style & luxury while experiencing unparalleled safety, comfort and convenience.
In addition to the full AC, free Wi-Fi & complimentary breakfast we offer our travellers, here are 5 reasons why you should book Travoola for all your road trips in 2017 and beyond.
Online-Only Booking System: need we say queuing up is a total waste of time? Because we know the value of your time, Travoola operates an online-only booking system which is secure, safe & fast.  In less than a minute you can easily book your trip on our website.
Citywide Pickup Points: no need to travel all the way to a park before embarking on your journey. Travoola pickup locations are spread across your city and one is sure to be near your home or hotel. With our Private Charter Service, you get picked up at your doorstep and dropped off at your desired destination.
Toyota Sienna Minivans: when you book Travoola, you're guaranteed all the comfort of travelling in a spacious Toyota Sienna Minivan without any unsolicited luggage placed beneath your sit as is obtainable in most road transport services.
Security Cameras, Panic Buttons & Tracking Devices: we take your security very seriously and in addition to giving our drivers the best safety training, every Travoola vehicle is fortified with security cameras, panic buttons and tracking devices. We track all rides in real time to ensure all travellers are safe across the nation.
5 Passengers Maximum: Who doesn't crave privacy and convenience on a trip? Our shared rides take a maximum of 5 passengers and we have no plans to increase this limit. Wouldn't you rather travel alongside 5 passengers than 14 in a crowded bus?
We offer 3 main travel services:
Travoola Shared Ride.
Travoola Private Charter.
Travoola Business & Corporate Travel.
Follow us on social media to stay updated on our promos and exclusive offers.
Facebook: www.facebook.com/TravoolaNG
Instagram: @Travoola.ng
Twitter: @TravoolaNG
LinkedIn: www.linkedin.com/company/Travoola.ng
Visit http://www.travoola.com.ng/ to learn more & book your next trip today or call us on 0700 TRAVOOLA (0700 8728 6652) for 24/7 support!
This is not just a revolution, it's a travolution! Join us!!
—————————————————————————————————————–
Sponsored Content