Whether you drive a car or not, moving from one place to another in (Lagos) Nigeria is a Herculean task. Commercial buses are the worst! You meet all sorts of people with their different moods crammed in one place like sardines.
These are the kinds of people you meet inside these buses.
The Entitled
These ones feel they own the rights to the seats because they came in first. Some even come in last and carry themselves like the boss. They'll spread their legs on their seatt and when you ask them to adjust, they make this face…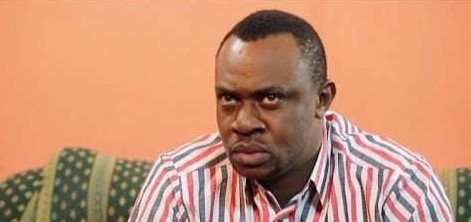 Oga if you wanted to be comfortable biko take Uber or enter wheelbarrow. Mtchew
When the entitled one comes in late ehn, just pray you don't sit on the row they plan on sitting. "Abeg make una shift oh, I no sit down at all for here," they quip while sitting down with half part of their butt. After everyone must have packed themselves like Agonyin beans, they'll still say the place is not comfortable and threaten to go down. Who hold you?!
Police Officers
They are on another level of the entitled class. They try to form staff but most drivers and conductors will not have it because after collecting N50 or N100 (it's no longer N20 oh, didn't you hear of recession?) they now want to sit down (un)comfortably without paying? Mbanu!
I once entered a cab from Ikeja Under Bridge to Secretariat, Alausa. This policeman entered and when the driver began asking for money, he whispered "staff". "Kini gbo gbo rubbish yi? Staff ko, Staphylococcus ni. Oga pay me my money! Them no dey pay una salary? Abi where he dey for constitution say police no go pay money?" said the driver. The policeman just sat down there, his gun clutched to his chest, and in between the driver's shouting will say, "I no get, abeg. If I get, I for give you."
Well, the driver helped his life though! But for real, what's up with law enforcement officers claiming to be "staff"? Na you buy the motor? Abi na you dey fuel am?
Military officers do not have this problem as they boost drivers' supremacy on the road.
Pharmacists Medicine Sellers
These guys speak with so much passion?!
They also always have stories of people tried everything in this world to cure a particular ailment but e no work, until they tried the drug they are selling.
One stopped mid-speech to receive a call and due to the inherent amplifier in their system, the whole 27 of us in that bus could hear. "You say wetin? I no dey house oh, I just comot (silence for some time)… Oh, make I dey come back? Make I dey come back you go pay my transport," he said, repeating the question from the other end. "Okay, I don hear." He dropped the call and began to narrate how important he was to the entire country because he is the president we've been waiting for to return from Abuja House to his house in Abuja. Mtcheww.
The funny thing is that there is no price for it. That is dependent on your Street-wise-ness. I once saw one sell a drug for N100 but he initially mentioned N800.
The Big Boys and Girls
These ones will bring N1000 note for N50 bus fare. Biko enter bike! They are the stubborn type, even after the conductor shouts "hold your change oh, me I no be Buhari oh, I no get change oh" they still go ahead and enter (not that they are the only ones who do this sha) with N1020 for a N70 bus fare because to them, getting N950 change is easier than N970.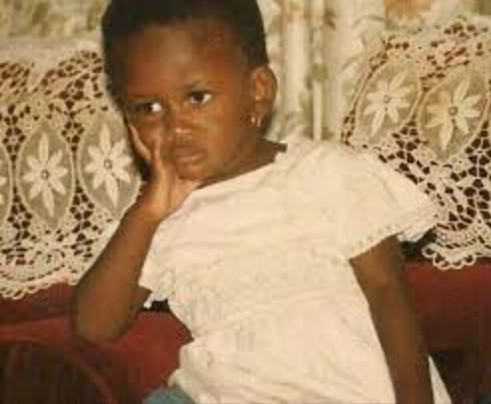 Drive-ductor
These are the drivers without conductors. One day this driver literally parked his bus in front of a barracks to collect his money because we did not arrange it on time.
This is how you know them; after they have navigated from the park or the grip of tax collectors a.k.a Agberos and into a somewhat freeway, you hear these words "Your money line by line".
Sleepers!
My friend was literally taken past his bus stop because of sleep. He was returning from a vigil and the only thing he remembered when he woke up 2 bus stops after his, was that he asked for the fare and they told him.
He just jejely asked to come down and trekked back to his bus stop.
Talkatives
The talkative spectrum has the Amebos, Complainers and I-Too-Knows.
Imagine I was in a bus and the lady beside me leaned in and said: "This your phone is fine, I like how bright the screen is".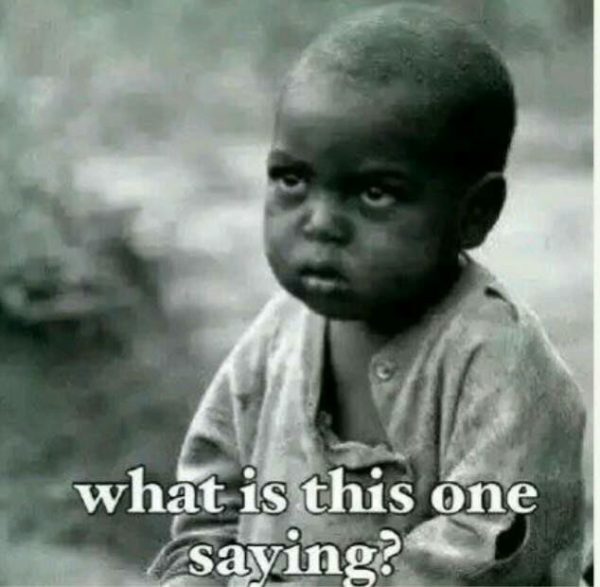 What are you looking for inside my phone? Or maybe she was trying to strike a convo with a cute guy me so I don't blame her for trying.
But what's it with looking at people's phone inside bus though? And they are not afraid to comment on what you are watching or typing on your phone. I was watching members of Edo House of Assembly display their wildlife characteristics the other day and halfway through, someone from behind just said: "Eh! bros na where this one happen?"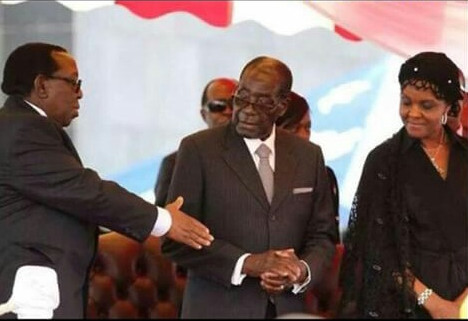 The complainers are those who find a way to link the driver's driving style with how Nigeria is being led. When you are in traffic is the worst! "Oga enter left na… you no see where your mates dey enter", "Mumu! You dey here ordinary camry dey chance you."
This line is also popular among complainers, "No worry, I don mark your face, I no go ever enter your bus again". So, I don't have anything to do with the memory space in my brain but store a driver's face?
I Too Knows always have something to say concerning everything. That was how one said no one is richer than Aliko Dangote in Africa because he saw it on Google. Hahahaha… Laughs in DiezaniAtikuBabangidaObasanjo
Eaters
This is not about La Casera and Gala oh. I once saw a man buy food in a disposable plate, entered the bus and opened this thing to start eating. He was probably trying to save time. It reminds me of the time a friend told me how at one time, he had his bath while taking a poop, just to save time as well. Please don't ask me if I asked him how it went.
That was how one girl opened Coca-Cola to drink while the driver was trying to come out of the park. Long story short, the bus entered inside a pothole and the drink poured on everyone around including yours truly. The painful part was that her and her friend started complaining to each other about how the drink had stained their outfits. They started blaming the driver for driving.
Sexual Offenders
No jokes. This one is pathetic. One day, this lady just turned back and landed the man behind her a heavy slap. Whoosh!
The man, knowing what he had done, just kept quiet, and the lady hissed and turned forward. "If konji hold you, you no know where to go?" she said. Apparently, he's been poking her bum with his finger. He sha got down at the next bus stop.
**
After all is said and done, which one are you? All liars will go to …? I'm very sure there are other classes of people here. Please share. What is the most recent/worst experience that made you think about getting a car loan?