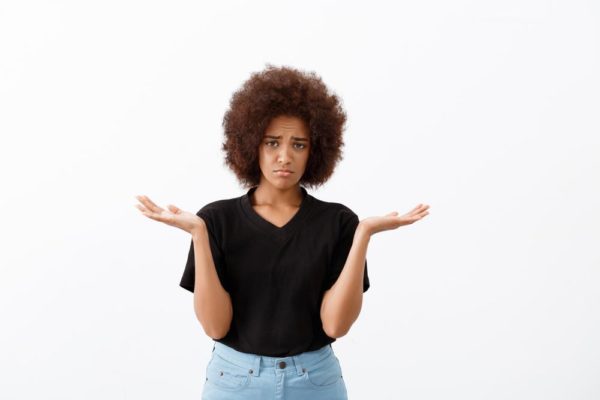 One Sunday morning, while talking with a dear friend, she told me someone was "preaching" to her about going to church. "You have to make out time for God," the man dropped that tired, overused line on her.
Plot twist: This man is married, yet he wants something romantic with my friend. In simple terms, he wants to commit adultery in conjunction with her. Do you know those married men who want to have extra-marital affairs with you, yet they have the guts to send religious broadcast messages on Whatsapp or BBM? How do you feel seeing their messages? Do you shudder in revulsion until you are about to puke on your phone screen?
There are different scenarios of average Nigerians displaying that faux morality.
Scenario One
Once, the talk of abortion came up, and Aunty P, an unmarried woman said, "Abortion is sinful that is why I use condoms."
 Je suis muy shook! I was ready for Oya to let the Niger burst its banks and drown Nigeria that afternoon. It was just too much to bear that day. She was so cool about it. In her mind, it was okay to fornicate, not abort a baby.
Scenario Two
Uncle D is a devoted father and husband, and a member of different societies in the church. During the prayer meeting on Sunday, he decried the act of smoking. "It is a way of polluting your body: when you inhale all that smoke to damage your lungs. Your body is the temple of the Holy Spirit."
On Monday, Uncle D returned home from work with that stench alcohol leaves when it taints a piece of clothing. The stench, which clung to him, had hovered above him while ascending the stairs. So delighted was the stench at seeing the wide space of the sitting room that it danced round and round until it stung Mrs. D's nostrils. Lumbering clumsily to the bedroom he shared with his wife, he left a trail of ridiculous phrases, which would only make sense to a schizophrenic, in his wake. Mrs. D should have confronted him, but she remembered. Some months back, she had hurled some words at him in exasperation and frustration to reprimand him. In response, his fists landed on her face blow after blow. It would seem as though he shoved those words back into her mouth, as her voice soon reduced to a mumble. She had learnt her lesson after that incident. It was easier to pretend and ignore, to be oblivious.
These average Nigerians with their faux morality believe there are different types of hell. It would seem as though they have read Dante's "Inferno" to know that there are different sections of hell. Then again, the averageness of the average Nigerian makes him/her find books (knowledge) repulsive. They probably have not heard of "The Divine Comedy". Why do they feel sinning differently makes them better?
Who did this to us? Why are we like this? We all are guilty of something, yet we walk around with the light of sanctimony forming a halo around our heads. Anton LaVey, founder of LaVeyian Satanism once wrote:
 "On Saturday night I would see men lusting after half-naked girls dancing at the carnival. On Sunday morning, when I was playing the organ for tent-show evangelists at the other end of the carnival lot, I would see these same men sitting in the pews with their wives and children, asking God to forgive them and purge them of carnal desires. And the next Saturday night they'd be back at the carnival or some other place of indulgence."
The aim of this article is not to encourage people to ditch their beliefs. Instead, the idea is this: let us stop pretending and lying to ourselves. Our hypocrisy stinks. Our faux morality is disgusting. It is disturbing that we seem not to be disturbed at the disturbing level of hypocrisy in our country. We eagerly move to countries that condone the values we condemn. What should we call this? Really, if we implemented nation-developing policies the same way we were religious, we would have experienced remarkable national development. But here we are: removing speck from our neighbour's eyes while ignoring the log in our eyes. This fake uprightness is not doing us any good.
No one has answered this question: how is it that a very religious country as Nigeria has a high rate of crime?
P.S. Let us stop calling the act "extra-marital affair". It is adultery and fornication. "Cheating" makes it seem okay, trivial, glamorous even; hence, these people feel they are better people because they sin differently. Sinning differently does not exonerate you. As I always say, judging someone is not a salving balm for your iniquities. You can deceive people, but you cannot deceive "The Eyes of Truth".
Photo Credit: Mykola Kravchenko | Dreamstime