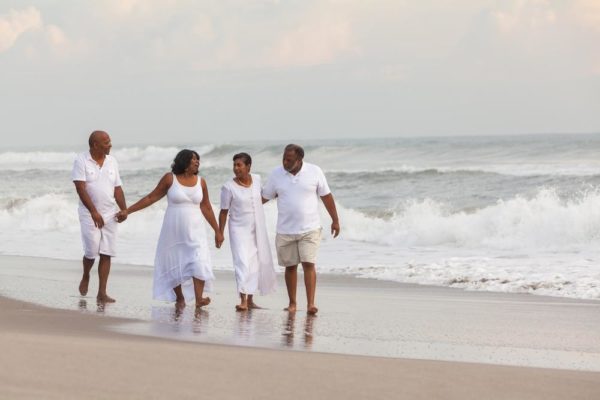 An achievement is "a thing done successfully with effort, skill, or courage".
It can also be defined as "a great heroic deed or feat; something accomplished by valour and boldness".
From this definition, should we classify marriage as an achievement? We may ask, "What skill, effort, or courage is needed?"
Letting go of certain things – behavioural traits, dreams, beliefs – in order to make a marriage work, is an act of sacrifice and courage.
If we are to be sincere with ourselves, conventional marriage is a sexist institution that enhances the subjugation of the womenfolk. Seriously, women that go into this should be applauded.
It takes courage for you to agree to being bought in the name of "bride price". Changing your name is an act of boldness. Your name is your identity. (I don't why this reminds me of a white person changing an African's name after buying him/her at a slave market.)
Indeed, marriage is an achievement; however, some of us think this "courageous act" is totally an act of dumbness. Why are you reducing yourself to something that can be paid for? Whatever happened to being priceless? Different folks, different strokes.
Knowing we all are different should make us realise the definition of achievement should vary from person to person. Using your achievement as a yardstick to appraise another person goes on to show you are trying so hard to invalidate that person's achievement. You are closing your eyes to see their own achievements. Standards are like diets. Can you imagine someone compelling you to start eating only proteins because he/she is on a strictly protein diet? It would be annoying, yea? That is how annoying it is when someone, who feels marriage is his/her greatest achievement in life, compels us to see marriage as an achievement. On the flip side, it is infuriating when someone, who doesn't believe in marriage, goes around shaming people that aspire to matrimony. No ambition is loftier than the other is.
Living is like driving. I am a strong believer of "find your lane, stay on your lane, and prosper on your lane". We all have different destinies and callings. Humanity is not white and black. Humanity has a handful of hues. We all cannot want the same thing. What works for "A" will likely not work for "G".  We are so different that no two peoples' palms have the same markings. In fact, your left and right palm are marked differently if you look closely.
The crux of this article is this: the concept of achievement varies among people. We should allow people choose their paths and define what makes them feel a sense of achievement and accomplishment so far it does not pose danger to us in any way.
P.S.
As political correctness threatens our freedom of expression, we have to be ultra careful, as most people are too sensitive. They are emotionally fragile and any small thing can make them vex and disintegrate into tears.
To be on the safer side when saying "sensitive" stuff, say it like this: "I do not believe in marriage. It does not make sense… to me. I am talking for myself."
Yes, o! You have to emphasise that you are personalising sturvs* because Ndi Uwa are too sensitive. Talk small and they will start vexing. Haven't I said emotions are for ugly people? With the way people get easily offended, you'd think they had ants in their paents*.
P.P.S.
Also in the spirit of political correctness, "ugly" in this context does not mean "ugly" in the conventional sense.
P.P.P.S.
From palmistry, I learnt some people are not destined for marriage. (Even Jesus said so in Mathew 19: 11-12.) "Marriage" in this context means a strong, romantic union with someone. Also from palmistry, I realised some people were not programmed to feel romantic attraction for the opposite sex. The desire for conventional marriage is not even there to start with. They could feel sexual attraction, but never emotional and romantic attraction. Those of us that change sexual partners of the opposite sex like a baby changes diapers, but have a deep, emotional friendships with that same-sex friend, how market?
P.P.P.P.S.
For us, women…
Unmarried women should stop making it look as though being married were a plague. Being married is beautiful when it is with someone that makes it beautiful.
Married women should stop shaming unmarried women.  Achievement is relative.
This is going to "hurt" some people's beliefs; however, I will be honest and write it how it is.
Not all of us are destined to be wives and mothers.
Some of us are destined to be single mothers.
Others are destined to raise kids with other women. (Biko, cam dan, women in Igboland did this before the advent of Christianity.)
A certain percentage of us are destined to excel at our careers without having husbands and kids.
Another percentage of us are destined to have kids, husbands, and a career.
Humanity has a handful of hues. Every one of us has her own path.
Can we all reach a consensus to find our lanes, stay on our lanes, and not shame other women prospering on different lanes?
Trying so hard to invalidate another woman's hustle depicts insecurity.
Photo Credit: Spotmatik | Dreamstime.com