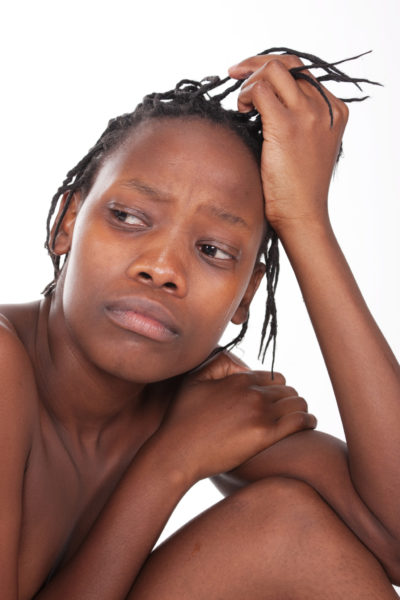 Two months ago my husband did something that got me so mad that I thought of ending our sham-like marriage. I sat on the floor of the kitchen, put my hands on my head, as tears flowed freely from my eyes. I held my head as if it could float away. I shouted like a distressed animal; jeez! my husband has done it again!
I couldn't enjoy my food for a week and when my friends and acquaintances asked again and again what was wrong, all I could do was moan and shake my head like country folks do when listening to Iriri Aiye by Kola Olawuyi.
Let me begin at the beginning: One Monday morning as I was dressing up for an early morning meeting with a client my husband asked for my ATM card. My company – I have a very prosperous brand – was working on the interior décor of the auditorium to be used for a government event that was expected to attract dignitaries nationwide; speakers and facilitators from Europe got booked for the week-long programme.
It was my biggest opportunity at that point; it was my biggest platform in seven years of business, so I made up my mind to put as much resources as possible to make it my masterpiece. It would take the government three months to pay and I didn't mind. I would have waited for a year for that money because our oil-rich state – according to the terms of the contract – would be paying some really heavy cash for my services.
My ATM card? I told him "No. Nosa, I can't give you my card."
I can't keep making money for you to spend as if I pluck it from a giant tree in our backyard.
"Bisola, I need some money. I swear to God I will pay you back. I promise."
"I don't have any money in the house."
"Babe, this is an urgent need. If it isn't I wouldn't be asking you."
"I gave you half a million six months ago. Where is it? Look, Nosa, I don't have any money to give you."
The very first time I saw Nosa he was sitting on a burgundy throne-like chair in the VIP section of the Base, – a club at Alagbaka – he was smoking a cigar, a bottle of champagne on the other hand. He looked like a boss.
When he said hello with a smile, when he asked what I would like to drink, when he asked for my name and my number, I was captivated by the unbridled confidence, the pink lips and the smell of his perfume.
He seemed to know all the handsome boys and the pretty-faced girls in the club: Hey whaddup hommie! Babe you look….Mwaaah! Walahi! Howzit sweetie? Oya, come and hug me.
He was eager to share his champagne, hey, my brova from another mother; dude, no dulling, come have some fun with me, the more the merrier!
He is the last child of his parents, medical doctors with seven children: three boys and four girls. Two brothers in the US, two sisters in the UK, and another sister in Canada.
He is so loved like a real baby brother; every month, dollars and pounds flow freely to him from abroad. He is so foolish; it takes just one night to burn up his supplies in the club. It seems to me that his mission is to go to the club once a month to get the guys jealous and the ladies wide-eyed. He is thirty, acting twenty-three.
I only got to know this after I married him. I had thought he was into some profitable business. When we started dating I asked him about his business, he told me about fishes he would get cheap from Igbokoda and would transport to markets in Oyo, Ogbomoso and Ilorin. I was in love, I was busy, I didn't have the time to verify, and his pastor said he had been faithful with his tithe.
"If you see a man that is faithful with his tithe you should know you have a treasure." Pastor Onyeachonam had said.
That morning when he asked for my ATM card and I told him to his face to forget about it, I thought it would bring him to a life-changing realisation. You can't just keep living like a tax-collector!
A few days later I opened my favourite briefcase, a black Samsonite that had all my company documents; I do keep some money in that bag. My hundred thousand naira was gone!
"Nosa!"
"Yea."
"Where is the hundred thousand I left in this briefcase?"
"Bisola, you said you didn't have any money in the house. What sort of question are you asking me?"
"Nosa, where is my money?"
"I honestly don't know where the money is. I swear to God who made me. I thought you said there is no money in the house."
One thing about my husband: Anytime he says honestly, he's going to lie, he's going to deny, he's going to insist that his lie is the truth. I know enough to be sure about my darling husband.
I started hiding my money from him –
cash in the house. I'm very good at hiding things. Sometimes I hide things and I would have to think deeply before I figure out where they had been hidden. I keep a note on my desk in my office to help me remember where I hide my money.
On two occasions it occurred to me that my husband must have figured out where I hide money in the house; on both occasions I had kept a hundred and fifty thousand under the rug, covered with a pile of newspapers. I got just a hundred thousand when I went back for it.
Two months ago I came back from the gym in the evening and walked into the kitchen to get some milkshake from the refrigerator. I placed my iPod on the iPod dock in the kitchen, I was playing one of Tosing's new song I just downloaded from iTunes, I was rapping along:
"You're the way, you're the truth and the light, you're the one with the power and the might, it is in your name we will rise, it is in your name we would fight, you're the beat and the sound and the rhythm, you're the one in the book that I'm reading…"
I emptied the milkshake can, exhaled deeply and continued with Tosing, I felt like dancing, "Egbohun soke…"
It was a fun evening because I got a call in the gym; the PA to one of my biggest clients told me to expect a bank alert the following morning, a cash deposit to the company account.
I always got my money on my mind, so my eyes went to a corner in the kitchen. Nosa walked in at that point in time.
"Nosa, what happened to the trash can?"
"I emptied it in the morning after you left for work. The whole place was getting messy."
"You what?"
"I emptied it. What–"
"Are you crazy?" I felt the words in my throat. I silenced Tosing on the music player.
"Bisola, are you OK? The thing was beginning to smell, the Waste Management truck came early in the morning and I decided to empty all the garbage containers in the compound into their truck. Why are you looking at me like that? What exactly is the problem?"
That was the problem.
It happened that I had kept fifty 100 dollar notes – 50 Benjamins– in an empty Five Alive box and had placed it in the trash can, knowing without a doubt that my husband would not look for money there; and all the money went with the mess in the trash can.
Photo Credit: Lucian Coman