Sleep, Turn Up, Cinema, More SLEEP! What Are Your Weekend Plans?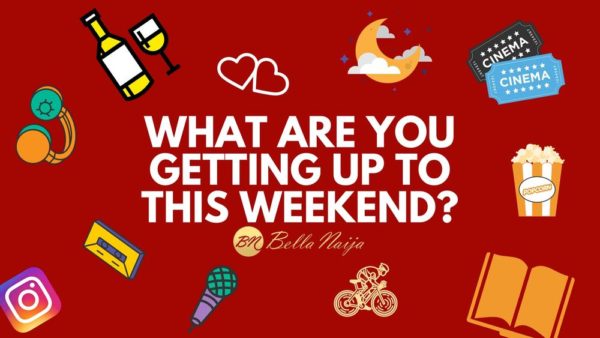 Nobody warned us about this life of adulting! Every time work, work, work when somebody is not Rihanna.
So when weekend comes…
*sigh of relief*
No, it doesn't matter that there was two days of public holiday this week. Weekend is weekend – meant to be enjoyed, biko!
Agenda:
Sleep?
Wedding party?
Birthday party?
Laundry and house chores?
Cooking for the weekend?
Gym?
Stuffing your face with food?
Binge-watching shows? (Please who has watched '13 Reasons Why' on Netflix… I have so many questions!!!!)
On this side of the globe, we have a long weekend. They gave us holiday on Monday… *side eye to the people south of the border*
The couch potato life will be too real this weekend!
So, BellaNaijarians…
What are your plans for the weekend?