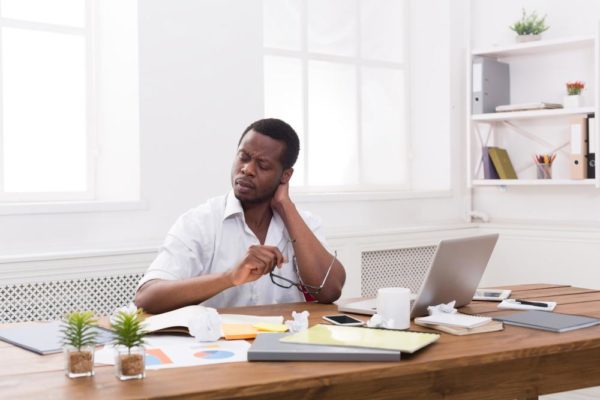 Knowledge isn't power until it is applied – Dale Carnegie.
Do you think that being named the next of kin on all necessary documents with a financial institution automatically qualifies you access to personal assets such as Pension, Cash at bank etc. of your deceased relative? Well, I hate to say this, you are wrong.
Most people think that been named as the next-of-kin automatically permits them access to the liquid assets (Pension, cash at bank) of a pension-contributor in the event of an unforeseen circumstance, death.
Investigation and discussions with the Pension Fund Administrator (PFA) revealed that the next-of-kin has absolutely no right or access to the pension-benefit of the deceased. Access to the pension of the deceased can only be possible upon presentation of a will, or a Letter of Administration (LOA), stating the next-of-kin as a beneficiary to the fund.
The next-of-kin is required by these financial institutions purely for communication purposes.
Scenario 1
Nkem works in the banking sector and is married with a child. Nkem passes on intestate. Nkem's father, husband and sister all came to lay claim to her pension contribution with her PFA. Even though she named her husband as the next-of-kin with her PFA, she was having marriage troubles and considering separation before her death. As such, her sister who has custody of the child, has been taking responsibility of the child after the death of Nkem.
In this case, the PFA is helpless and unable to release funds to any of the above stated relatives. As such, the probate registry will be the deciding factor with regards the beneficiary of her assets.
Scenario 2
Mason lost his dad, Mr. Dan intestate. He and his sibling didn't go on time to claim daddy's pension. Unfortunately, they were told that his family had already claimed the funds when they eventually went to claim daddy's pension. Apparently, daddy's siblings had collected his pension telling Mason and his sibling that the funds were needed to look after their grandparents, Dan's parents who were still alive. Mason and his siblings never got anything from their father's pension.
Scenario 3
Tayo works with an oil and gas company. Unfortunately, Tayo dies without a will. Tayo's wife, Deola is in mourning and still in shock at the death of Tayo to think of filing the Letter of Administration. Fast forward to few weeks after Tayo's death, Deola was contacted by the PFA as the next-of-kin notifying her that Mary, Tayo's sister has laid claim to Tayo's retirement saving benefit. Mary made available a Letter of Administration (LOA) stating her as the Sole-Administrator. Deola is devastated as her late husband's benefits runs into millions of Naira. Unfortunately, the PFA cannot release funds based on next of kin, but to the nominated administrator on the LOA or the executor of a will.
Without a will, the deceased creates problem for their dependents and immediate families – as the case of the scenarios pictured.
Myths about wills
It is an invitation to the angel of death.
All of my assets will go to my partner and children.
Wills are for old people. Unfortunately, there is no age barrier or stated date of death.
Wills are for rich people.
People are of the opinion that nothing could go wrong when they die because they have closely knit family.
We don't need a will since we don't have any money
I don't have any assets, I don't need a will
A simple covers the disposition of the balance in liquid assets such as the Retirement Savings Account (RSA).
It dictates how you want your liquid assets to be distributed after you die.
With the simple will in place, scenario 1 pictured above is completely eliminated. In addition to the above, the assets will not get into the wrong hands.
Do you know that you can discuss with a trust company, and have your will renewed every year?
Do you have an experience you would like to share either good or bad, do share so others can learn from it.
Photo Credit: Dreamstime | Milkos